Presentation of the program of the 56th Festival Internacional del Cante de las Minas
The program for the 56th edition of the Cante de las Minas to be held August 3rd to 13th in the city of La Unión, was presented this morning at the Corral de la Morería.

May 19, 2016
Twittear
José Mercé, El Cabrero and Farruquito are the outstanding artists on the program, which this year returns to the format of double presentations for the Flamenco Galas. Manuel Cuevas, Rancapino hijo and Antonio Reyes will share the bill with the aforementioned performers. The Festival begins with the traditional opening day and the keynote speech, although the chosen speaker has not been announced, and the Gala de Ganadores 2015. The musical "Eterno Camarón" is one of the novelties of this edition, with the participation of young José Enrique Morente, sharing the bill with Pitingo, once again at the Festival.
See the COMPLETE PROGRAM at our AGENDA
On the 10th, 11th and 12th, the Semifinals will be held, and on Saturday, August 13th, the definitive winners of the Lámpara Minera –cantaor-, Bordón Minero –guitar-, El Desplante –dance- and El Filón, flamenco instrumentalist, will be announced.
Again this year, the Corral de La Morería –which tomorrow celebrates its 60th year-, headquarters of the Cante de las Minas in Spain's capital, was the presentation venue for the program of the Festival's 56th edition. Journalists, politicians, media, artists, etc, enjoyed an exceptional meal, and the excellent show of Alba Heredia, winner of the Desplante 2015.
Although the Agenda Cultural was not announced, –it will be on June 3rd in Seville- and it is known that José Mercé is to receive the "Carburo de Oro", Teo Sánchez the "Pencho Cros" prize for journalism, "Castilletes de Oro" for bullfighter Luis Francisco Esplá, the Fundación Caja Murcia and for the Instituto Andaluz del Flamenco. The prize "Catedral del Cante" this year goes to the Federal Republic of Germany.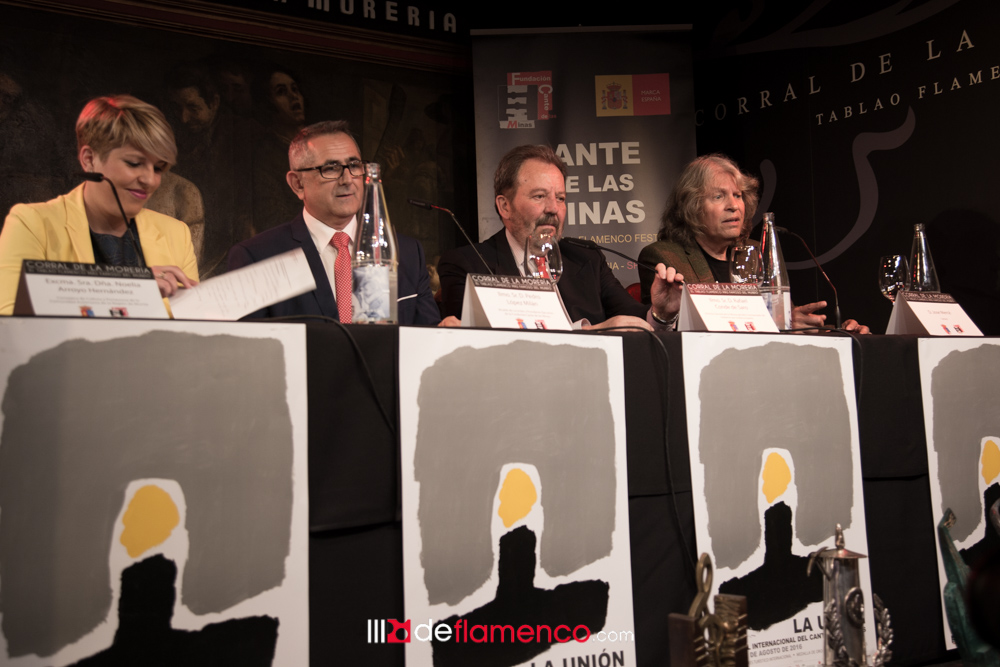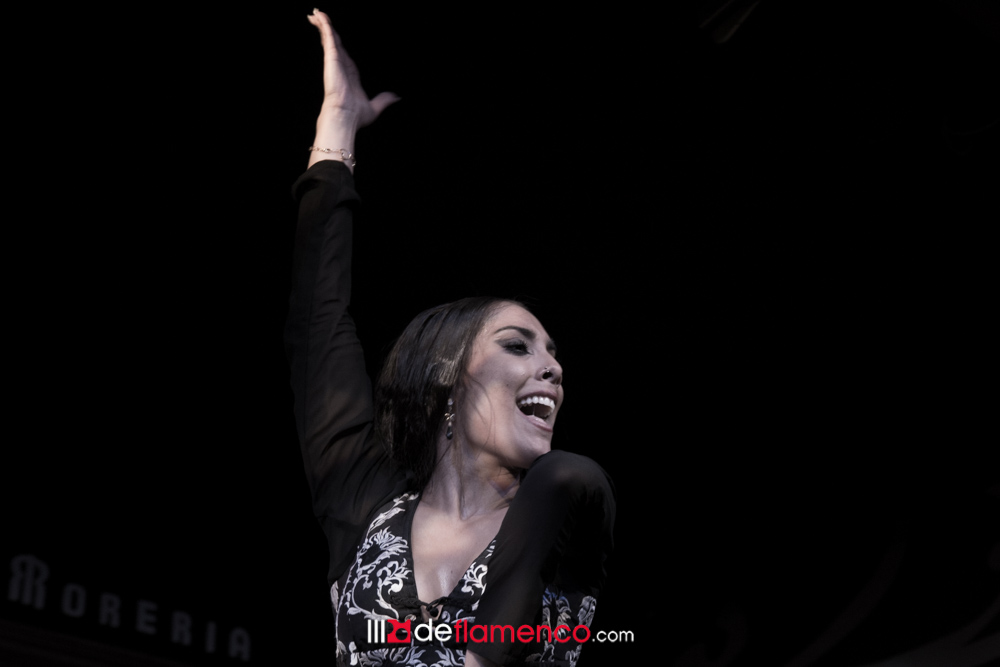 Tickets (1st june)- www.elcorteingles.es
Video: Alba Heredia, trofeo El Desplante 2015