Text & photos: Rafael Manjavacas
The Seville singer came through Madrid to present her new recording, «Entre Enaguas», to the media.
A live recording from last November at Seville's Teatro Central.
On this record, La Tobala is accompanied on guitar by Pedro Sierra, producer of the work. At the Teatro Central the singer was also backed up by the choruses of Cristina Tovar, Tere Salazar and Toñí Fernández, the piano of Alberto Miras and David "Chupete" on percussion. She also had the collaboration of dancer Eduardo Leal with the choreography of Rubén Olmo and the singing of José Ángel Carmona.
The singer started out in flamenco in the tablaos of Seville, Los Gallos and La Trocha, and for a time in the tablaos of Madrid, mainly Zambra. As a singer for dance, she has sung for stars like Farruco, Manuela Carrasco, Javier Barón, Antonio Canales, Juana Amaya, Israel Galván… an acknowledged specialist in festive forms, she is from Seville, with Extremaduran roots. The recording opens with tangos extremeños, and includes soleá de Alcalá, tientos, garrotín, fandangos de Huelva, bulerías, tangos de Graná, also some popular songs, well-known boleros and versions of old favorites such as "En un Rincón del Alma" of Alberto Cortéz and "Gracias a la Vida" of Violeta Parra.
La Tobala presented her record "Entre Enaguas" at the SGAE with José Manuel Gamboa as master of ceremonies, and accompanied by the guitarist and producer of the record, Pedro Sierra.
The recording was made by "La Voz del Flamenco", Pedro Sierra's record company which is "helping young flamenco artists, and those not so young, to bring out their work at a time when the entire sector is in dire straits and it's extremely difficult to make a recording".
"Entre Enaguas" is the singer's eighth recording, she hasn't recorded in seven years and made her first record 20 years ago with Luis Cobo Manglis. This record, though made live, had a tremendous work of post-production according to Pedro Sierra: "What you hear on the record is what you hear in person. There was a lot of post-production, the voice wasn't touched at all, but some things were shortened, dance was removed, basically the feeling of the live show is transmitted on the record".
According to Juana, the selection of music was not easy: "we tried to include part of what I've heard all my life,: los tangos extremeños, los fandangos.. that evokes one part of my life".  The garrotín brings back the era of the tablaos in Madrid". The concept of "Entre Enaguas"…the title refers to the petticoats hidden under the clothing…"where I was brought up surrounded by relatives, that's where I learned to sing, to be a woman and that's what I wanted to communicate, to record all these childhood memories".
The boleros "En un Rincón del Alma" of Alberto Cortéz and "Gracias a la Vida" of Violeta Parra, "are classics known to the entire world, things I learned from my mother or grandmother, I've heard them many times and felt the need to interpret them".
The presentation came to an end with Tobala'S singing and the guitar of Pedro Sierra as seen and heard in this video.
---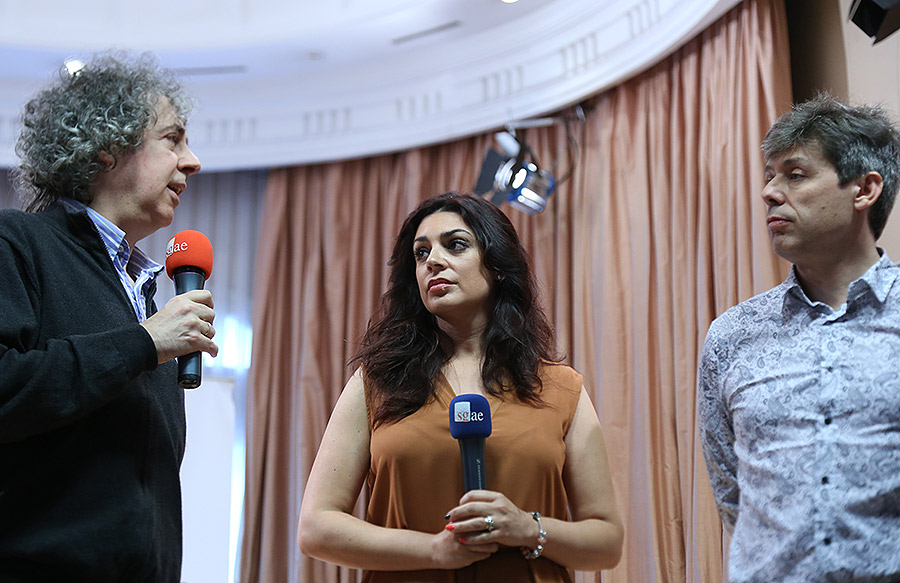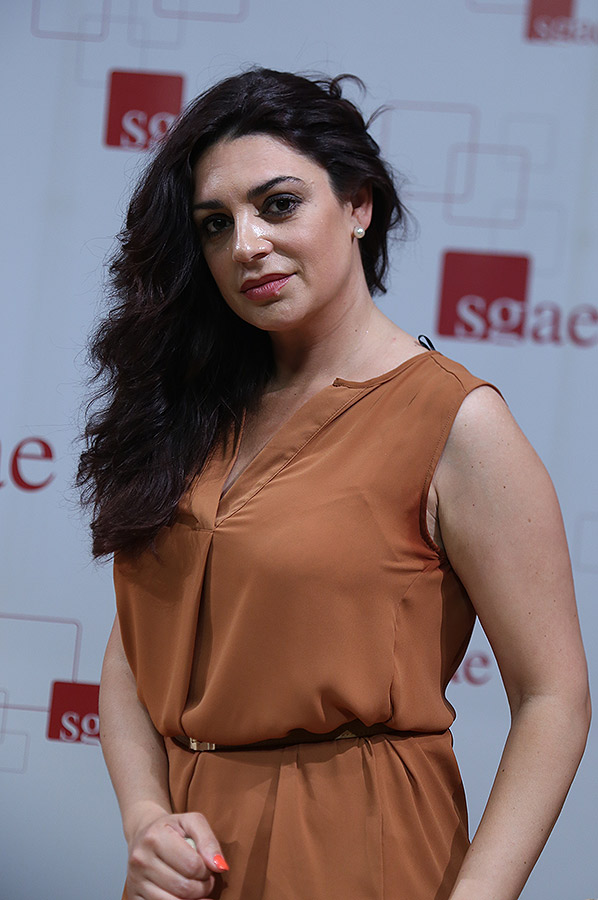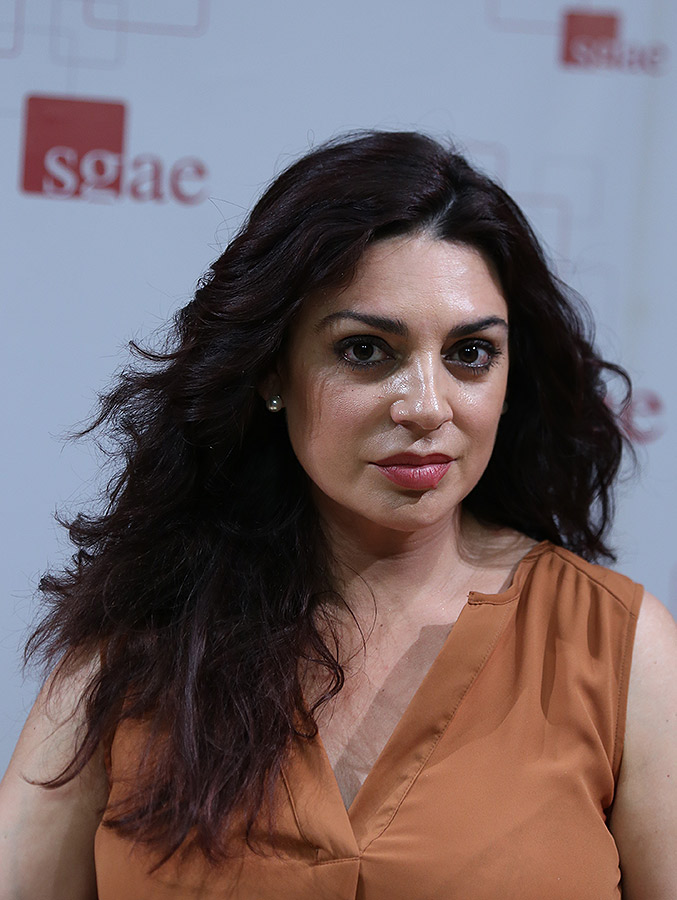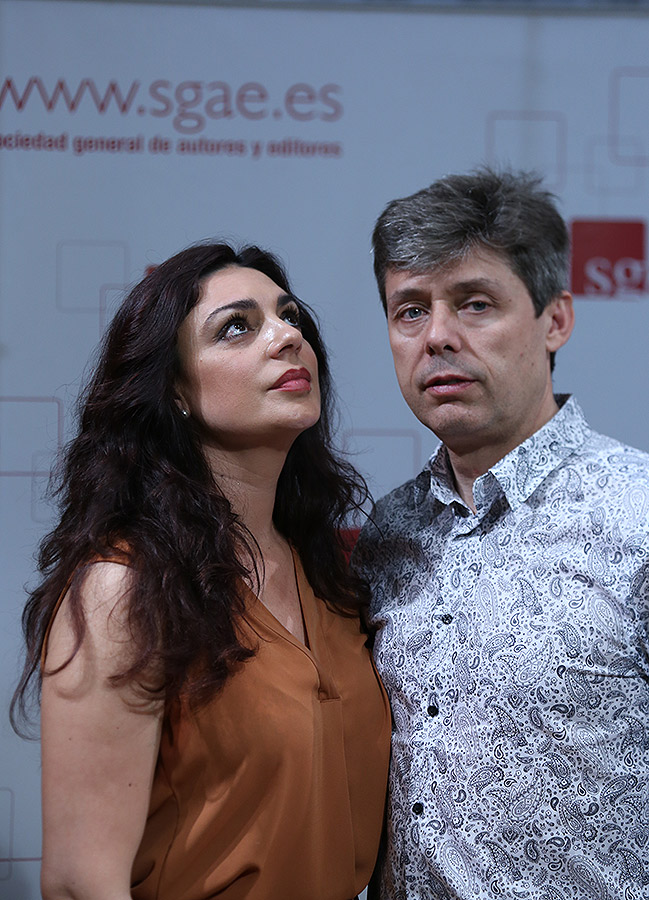 La Tobala & Pedro Sierra