Rafael Manjavacas
We're speaking to Juan Carmona, flamenco guitarist, known as the French Juan Carmona. He recently released a new recording, «Perla de Oriente», the eleventh of his artistic career.
Born in Marseilles, he began playing guitar at 7 or 8, and by 15 he played professionally.  It could be said that his guitar reference is Jerez, "I lived 8 years in Jerez, in order to soak up that sound, every day I hung out with Isidro Sanlúcar, who produced my first record – Borboreo – and he told me Jerez was fine, but that I was from another musical culture, and had to incorporate it, seek out my own style".  Obviously, Paco de Lucía was also a reference, "I owe everything to Paco, when I heard him the first time, I decided to become a flamenco guitarist".  This new recording, "Perla de Oriente", "is dedicated to Paco de Lucía, because the structure of the associated recital is what Paco created, the sextet, bass, flute, percussion, singing and dance".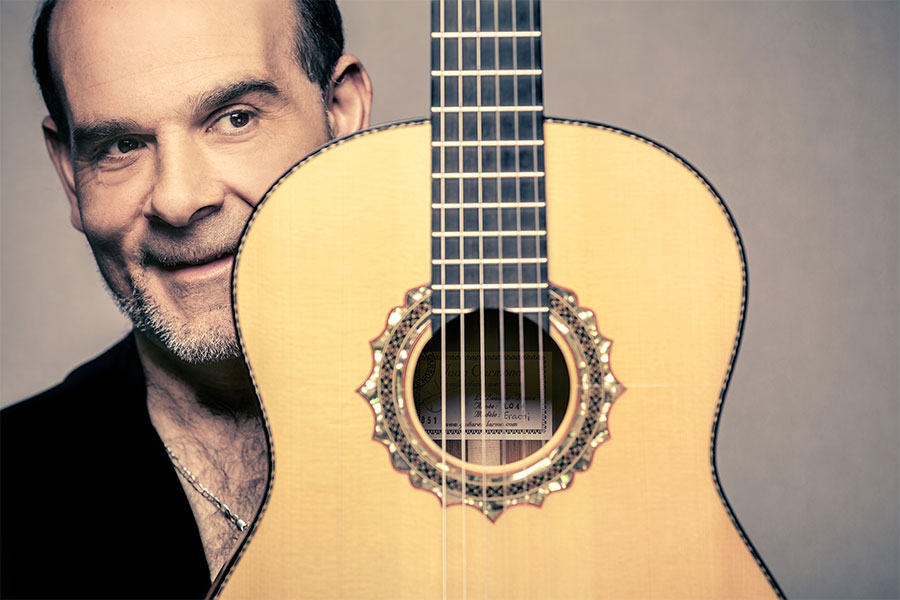 He knows, as do other guitarists of his generation, how hard it is to work in Spain, "there's no work for Spanish guitarists, so you can imagine how it is for a foreigner, look at all my awards, the Jerez prize, the Paco de Lucía prize in Madrid, I had a record nominated for a Grammy, the Zyriab prize from UNESCO…but I can't really complain, we're all in the same boat, I have a lot of work in France, China, Taiwan, Korea…I stick up for flamenco all over the world".
In France, the flamenco festivals also tend to rely on Spanish flamenco artists, with the French participation being almost anecdotal, his artistic agency, Nomades Kultur, also organizes flamenco festivals in France, Marbella and Cannes for example, and Juan Carmona is the artistic director, "I call all the flamencos I think ought to be present, regardless of whether or not I like what they do, regardless if they're friends, something which often mars some festivals".  When we ask him about the French interest in flamenco, he admits the atmosphere tends to focus on gypsies, but little by little, schools have been created, of guitar and dance, and the French flamenco following has grown a lot.
Although he has a hard time working in Spain, there is a certain advantage: "this summer we were over a month touring large venues in Taiwan, China, Korea, 25 concerts in all, places that make room for music, and you feel proud because they hold flamenco guitar in great esteem, on a level with opera and other great art-forms.  Theaters with a capacity of one, two or three thousand people".  The result of this tour is the record "Perla de Oriente", a studio recording, but with the conditions of live performance, "after the first few concerts, the group started sounding good, in one of the theaters there was a recording studio right in the back, so I figured it was a good chance to make a live recording, but in the studio".  So the repertoire includes a little bit of everything I've recorded over the years, "something from Borboreo, another piece from Sentido del Aire, bulerías, rumbas, alegrías, tangos, soleá…and it's with Picalube singing, Bandolero on percussion, El Bachi on bass, Domingo Patricio on Flute, Sergio Aranda and my brother and myself".  It's a studio recording "where we can all see each other, and play at the same time, nowadays they make records where the interpreters can't even see each other, they play their parts which are mixed afterwards, it works well, I can't say otherwise, maybe a little too perfect if anything".
It's called "Perla de Oriente", but there's no influence of oriental music, "it's a tribute to Shanghai, the city that receives that nickname, pearl of the Orient, I liked it, so I decided to use it".
Although he's been tempted by the possibility of living in Spain, nowadays it makes no difference where you live, "the important thing is to have something that gives you work, and in any case, being a guitarist in Spain tends to be as accompanist for singing and dancing", still, he never loses contact, "I come through at least once a month, maybe to Jerez, I have to keep in contact with my musicians, and with friends, Pakete, Bandolero, there's always some collaboration, or to make a video…".
All that's left is to enjoy his music, but on recording, because coming to play in Madrid or elsewhere in Spain, is no easy task, "not for the time being, but if they want, here I am, it's a shame, not just for me, but for all guitarists, that no one clearly supports flamenco guitar".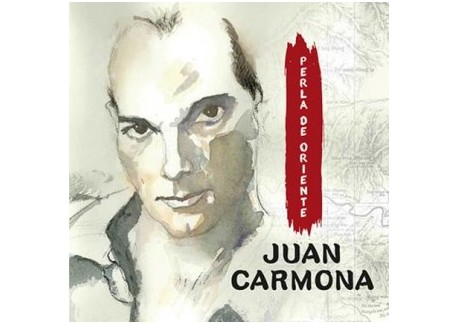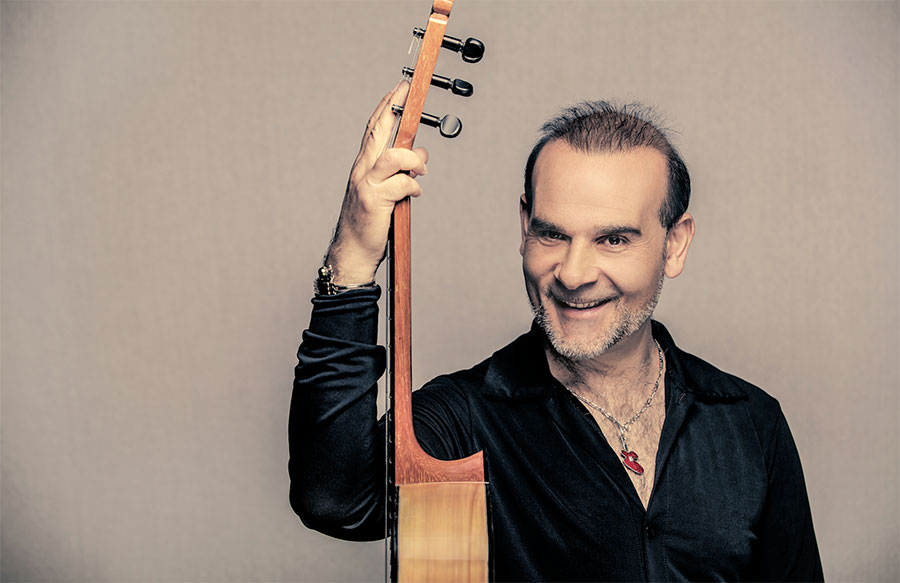 ---