Interview: Pablo San Nicasio Ramos
Photos: Amancio Guillén
"I don't like relativism in music not everything is valid"
The current trend towards recuperation and dignification of the Spanish musical heritage once again has a name: Juan Manuel Cañizares.  A guitarist who has again looked to classical music with his "Goyescas", the coming into being of an enormous project of transcription and interpretation of the work of maestro Enrique Granados.  We're talking with "Cañí", icon of the generation that followed Paco de Lucía, and a fundamental component in order to understand the compatibility of two musical genres that have not always rowed in unison.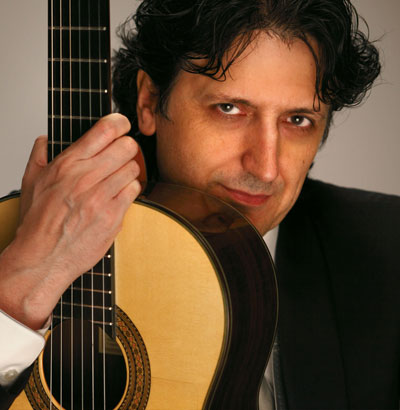 Once again you have embarked on a classical project.
I've been working on it simultaneously with other projects, you can't imagine, it's been a long time in coming.  Granados, Albéniz…these are composers who sound very flamenco.  Ever since my work with Paco de Lucía, I was mulling these things over and now is when they come to light.  And what's more, when I was a boy I already liked listening to this music, when I was in the conservatory.  And I saw that compared to flamenco, which I hardly knew anything about, there was much more musical density…and some day I would have to get into it.
The juxtaposition seems just right, flamenco-classical-flamenco…I would suppose that after Granados you'll get back to flamenco, won't you, and then, I don't know…Turina, Falla…that's how it looks.
Oh, there are so many…yes, that's more or less the idea [laughter].  I intend to make a collection of these composers.  We'll see how it goes little by little.
And yes, now is the time to branch out a bit and draw inspiration from other areas, to filter what I've learned…I already have some new flamenco things recorded.
And are you going to tour with this?
No, I don't plan on doing that.  In any case, it's work that was conceived for two guitars.  There is a great complexity of textures, and in order to move it I'd need tremendous promotional support.  This is part of a separate collection and I think it's fine like that.
Did you record from memory, or with the use of sheet music?
Half and half.  It depends on each passage.  While at some points you have to follow the score precisely, the second guitar part is more memory-based, you can take artistic license.
Did you get into the composers and listen to pianists?
Well, I like to get directly to the sheet music.  Of course I read everything about the composers and yes, I listened to some things.  The thing is, although there are some very good versions out there, in fact they get a different aesthetic.  And I'm trying to reinforce something more rhythmic.  I do more "rubato" than the composer indicates, and try to give a different feeling.
And the way I see it, all versions and concepts of a piece, if done conscientiously, are perfectly valid.  Furthermore, I wish Albéniz, Granados and the rest were alive so they could hear these current versions.  They say Beethoven listened to a pianist interpret one of his sonatas, something that was not common because usually he was the one who played them.  But then he made decisions and reworked some parts.  It didn't feel the same to him as when he himself played it.  And in that sense I'd like to know what Albéniz or Granada would have thought of interpretations of their work by other musicians.
"I'd like to know what Albéniz or Granada would have thought of interpretations of their work by other musicians"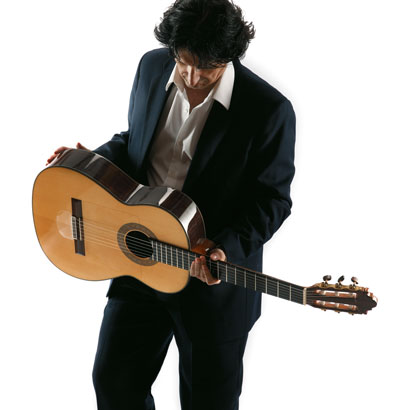 When did you develop this interest in transcription?
I like it, and I learn a lot.  It drains you, but in fact I enjoy delving into transcriptions of these great maestros.  Always with the philosophy of maximum respect for what they set down on the paper, although it might not always sound good on guitar.  For example, in the "Fandango del Candil", I did a transcription that came out with tones that were too deep, that it was fine for piano but not guitar.  So I did it over, I had to push up the octave and record it over again, trying to make everything as close to the original version as possible.  It set me back but it was worthwhile.
Adapting the language of piano to guitar a hundred percent is a world apart.
Have you thought of releasing the transcriptions for two guitars?
Yes, I'm going to polish them off and have them published.  I think they're valuable.  I still haven't considered what publisher or the means to do it, but yes, they will come out on paper.  I'd like all this hard work to see the light of day so classical and flamenco guitarists can play it.  Because there are devilish harmonic and textural complexities, and there's a lot to be learned.

The contribution you're alluding to…is it comparable to that which jazz brings to flamenco?
It's different.  As far as harmony goes, I think classical has a longer tradition.  Tonal harmony, the way it's understood today, is about five-hundred years old.  And I don't mean to get anyone ruffled, but jazz musicians haven't really discovered anything in that sense, and I really admire them.  Of particular interest is the way they attack them and how they manage their own personal aestheic, but always drawing from pre-established concepts.  What can I say about Chick Corea, Duke Ellington, Michael Brecker?  In jazz they play parallel fifths and it goes down, but in classical you can't do that.  In that sense classical guidelines help me compose flamenco when it comes to voicing, dissonance, etc.
How was the experience with the Concierto de Aranjuez?  Orchestras tend to have problems with compás.
It was an incredible experience.  It's a wonderful piece of music with extraordinary passages, and of course I intend to play it more.  The week before playing it at the Real, we rehearsed it in Salzburg.  Simon Rattle warned the orchestra in advance, "watch out, we're going to be playing with a flamenco guitarist, and they have a lot of rhythm".  But it was great, Simon is a percussionist as well as conductor, and he saw it all perfectly clearly.  I remember during the second rehearsal people were streaming into the auditorium, and no one had warned me!  It made a big impact.  Right there, in Salzburg, suddenly there were three thousand people.
A country with a wealth of folklore usually yields all sorts of good musicians.  Why would Albéniz counsel Falla and Turina not to be so "Germanic" in their compositions, and to look more to flamenco?  It makes you think.  If such great musicians drew on flamenco, there must be something to it, don't you think?

It's mind-boggling that you defend classical music more than those people who flunked you out of the conservatory.  Do you know anything about them?
Perhaps…I've transcribed more than they did.  It's all the same.  You hear Leo Brouwer say that classical guitar, in some conservatories, is directed by teachers who think of themselves as "gods" in their own neighborhood.  And it's not possible, because you can't churn out students or guitarists like on an assembly line, in their own image.  That's a production process, not a creative one.
In my student days, I tried to play with all my heart.  The thing is, I went for the exam unsponsored, I wasn't in their loop.  They even liked the flamenco things I played, above and beyond the fact that I had played what they asked.  And up until the fifth level of classical music, I was on the honor roll every year.  But when I changed conservatories from Tarrassa to Barcelona, I went on my own and that's when everything came to a halt…although it's all been forgiven [laughter].
Do these great classical musicians we're bringing up sweeten flamenco, or does flamenco lend them more authenticity?
Sometimes I wonder what would have become of Falla or Albéniz if they hadn't been exposed to flamenco.  And I think part of their work consists of paying flamenco back what it gave to them.  They weren't flamencos, but their work was enhanced by being based on folkloric and flamenco elements, which are not the same thing.  It's something that happened with Kodaly, Bartok and other musicians in their respective countries.  A country with a wealth of folklore usually yields all sorts of good musicians.  Why would Albéniz counsel Falla and Turina not to be so "Germanic" in their compositions, and to look more to flamenco?  It makes you think.  If such great musicians drew on flamenco, there must be something to it, don't you think?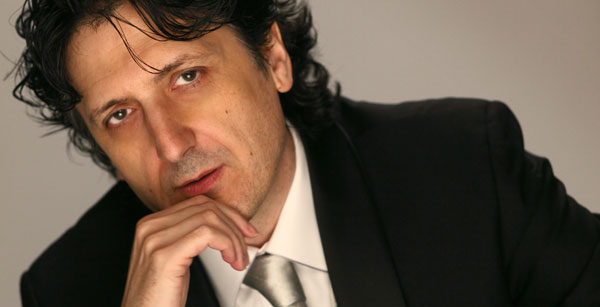 How are they seen abroad?  Are they lumped into the same category?
They are respected and valued.  They know it's not the same thing, and they like that.  There are countries that have a very big musical advantage.  For example my wife, Mariko, has been able to read music since the age of twelve.  And her father too…over there, in Japan, children know hundreds of songs from their country, culture is treasured.  But here in Spain, who knows anything beyond the Tarara or the Vito Vito?
Today's society is "lite" and everything is relativized.  And that's not right.  I don't like relativism in music.  The values behind a summer pop hit are not the same as those of Beethoven's fifth symphony.  And no sir, everything is not okay.  Watch out, things can't be trivialized like that.  People need to be prepared to face and observe a work of art, and in that respect other countries have it all over us.  And that's what I'm aiming for with this recording, that no one should think this is the latest hit song, there are some values behind the work, and I want that to be taken into account..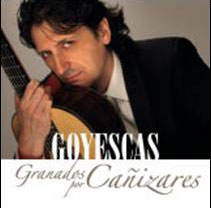 See CD – store on-line
---