Young artists who treasure their heritage.
XXI FESTIVAL DE JEREZ
PASAJE EN EL TIEMPO
Sala Paúl, 12 midnight
March 11, 2017
Text: Estela Zatania
Photos: Ana Palma
Twittear
Special 21 Festival de Jerez - All the information
Cante: Enrique Remache, Rafael el Zambo, Manuel de la Nina. Guitar: Fernando del Morao, Manuel Parrilla. Dance: Saray García, El Zorri. Director: David Lagos.

A small miracle took place yesterday at midnight in the Sala Paúl. What promised to be yet another attempt to show the importance of the family in flamenco, and the traditional process of transmission, achieved the objective with elegance and good taste, probably thanks to the director, David Lagos.

Zambos, Parrillas and Moraos, communicating on the same level, underlined the neverending circle that keeps flamenco running. Divided into scenes, each part was introduced by the brief appearance of one of the elders. Enrique Soto Sordera sang soleá without music or palmas, what a treat. Enrique el Zambo passed the imaginary baton singing tientos, and once again it was a special moment when his son Rafael reproduced time-worn soleá forms, without accelerations. Veteran dancer Zorri did his famous little bulerías dance to set the mood for the temperamental cantiñas of young Saray García, with her polkadots, flowers, haircombs and earrings.

The two Enriques, Soto and Zambo, face off with bulerías, and the Jerez feeling gets to you intravenously. Most surprising, none of the young singers sounded in the least like Camarón, nor did the guitarists use the contemporary harmonies that have become so popular since Paco. Without feeling "retro", it was a declaration of intent to treasure the most classic sort of flamenco delivered by these young interpreters who already know how to make it happen.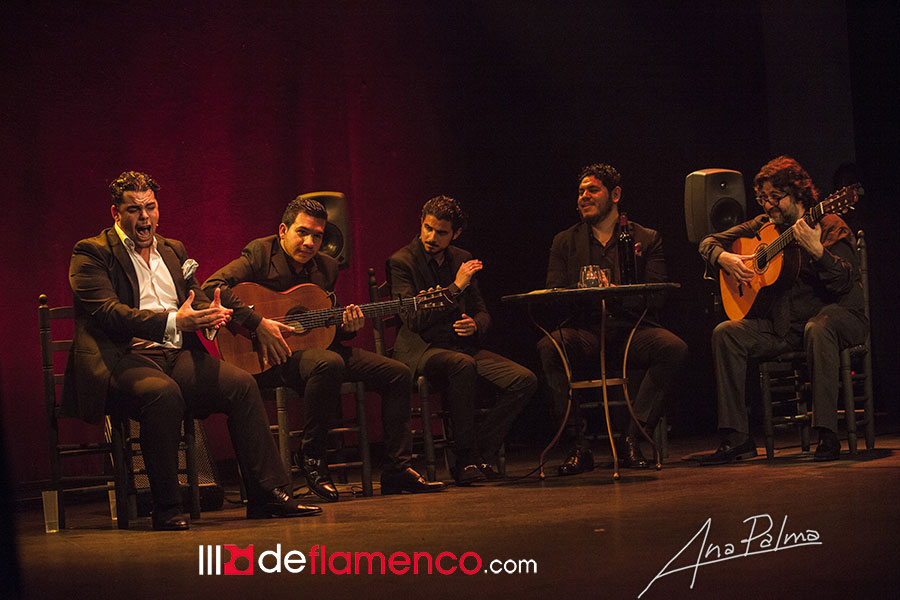 Photo gallery - Pasaje del tiempo, by Ana Palma
CD: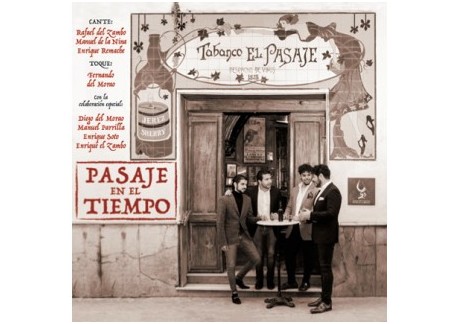 Video: