José Manuel Gómez Gufi
Photos: Rafael Manjavacas
Tomasito Joy Eslava Madrid. 25/03/2017
Tomasito is touring with "Ciudadano Gitano", a compilation of his mostly unavailable recordings.  You leave the concert thinking that now, finally, the inhabitants of Earth are going to acknowledge the enormous talent of Tomás Moreno.
Tomasito must be taken as seriously as those singers who have chosen the route of serious dry flamenco.  We've heard him sing soleá with Tino Di Geraldo, and siguiriyas at the tribute to his uncle Gregorio El Borrico on Jorge Pardo's record "Djinn".
Bastion of the rhythm of Santiago, Jerez, Tomás' hyperactivity allows him to lead a triple existence, namely: 1) rock star, 2) jazz musician and 3) back-up musician for other artists such as El Torta, Carmen Linares and a long string of others.  He is an impeccable artist in all three facets, although the image of jokester showman is what most sticks, whether it's G-5 or the Pandilla Voladora.
In his concert at the Joy Eslava, it was the first facet, that of rock star, that he used to begin his show with bulerías before taking on the first song.  In his repertoire, there's room for a wide range of music, and a glance at his group and you see representatives of many musical tribes, from heavy to Indie, without blending. Everything freshened up with a smile.
First up was his previous recording with "Al Abandono", he interpreted the unpublished "Libre y a mi Manera", he revived "Oh Mare".  Tomás brought some exceptional songs (Resaca), with other more conventional ones that aren't so disruptive.  This makes for a "past perfect" effect.  The choruses are so dynamic, it makes no difference if it's a lemon, or if he's "Agradecido" (grateful) to Rosendo.  Tomasito is like Lola Flores, it seems to make no difference what he sings.  And that's the dangerous part, it's never indifferent.  Rather like ending the concert with, or without trousers.  It's not the same.
Tomasito's band is a rock and roll band with thousands of miles of bulerías, and that's not an exaggeration in the least.  Tomasito is a powerhouse capable of doing Madrid-Johannesburg non-stop (bulerías). There are people who can't take that.  Jorge Pardo summed it up: "it's like falling asleep with the TV on". As far as I'm concerned, I want that channel.  So the band lives out its merits on the other side of the 50 kilos of rhythm of a Tomasito who has his own specific weight.  Towards the end of the show, he took on "Camino del Hoyo" and "La Cacerola" recorded with Los Delinqüentes, ending with "Back in Black" of the group AC/DC, flamenco tangos.  I don't remember if Angus Young used to pull down his trousers with that one, but the fact is Tomás kept the tradition and did his "strip-tease" to end the song with his pants on…good for him!
All that was missing was the ending, and "Torrotrón", and Tino Di Geraldo joined in and everyone danced, even the prompter, and the most flamenco people remembered that feeling of happiness was the same one Chano Lobato used to leave.  If you're wondering whether or not Tomasito does flamenco, then you just haven't understood a thing.  I'm hoping to see him again in any of his facets, especially siguiriyas, we'll see if he's up to it.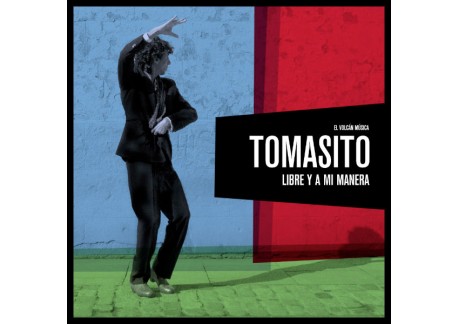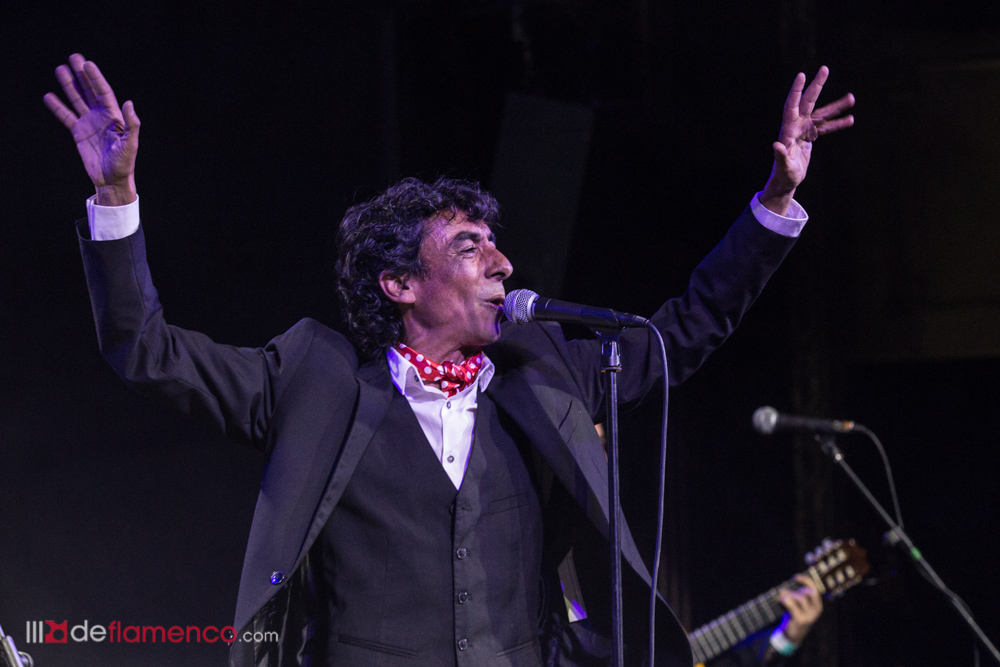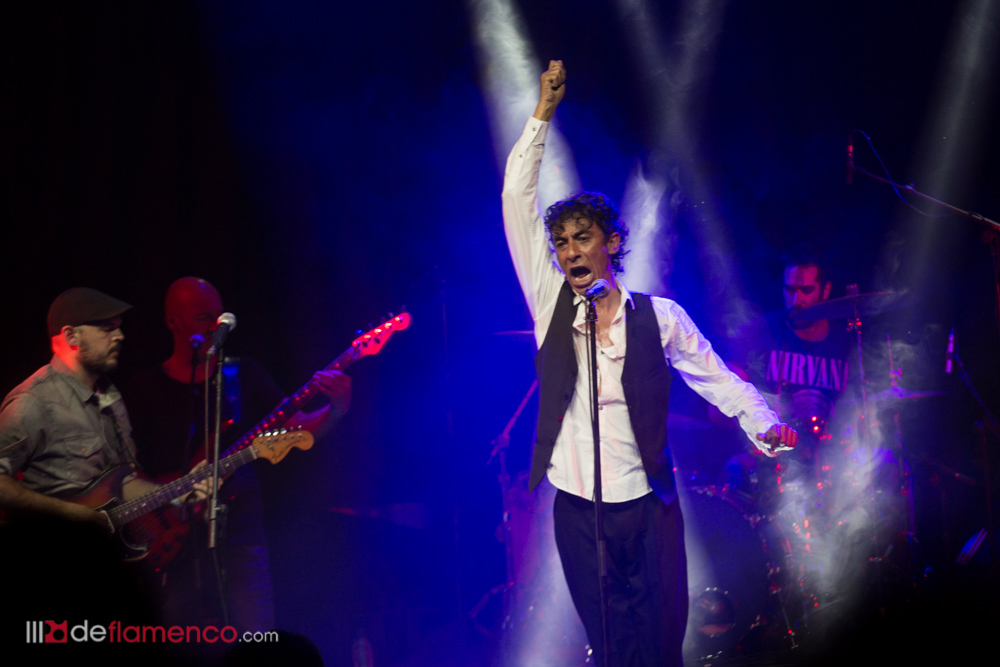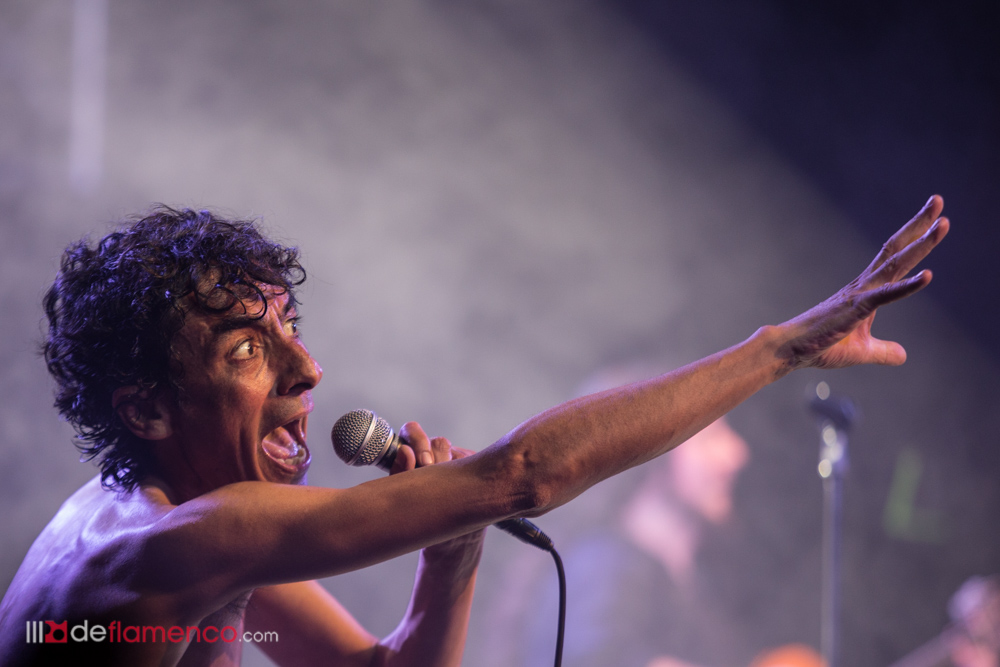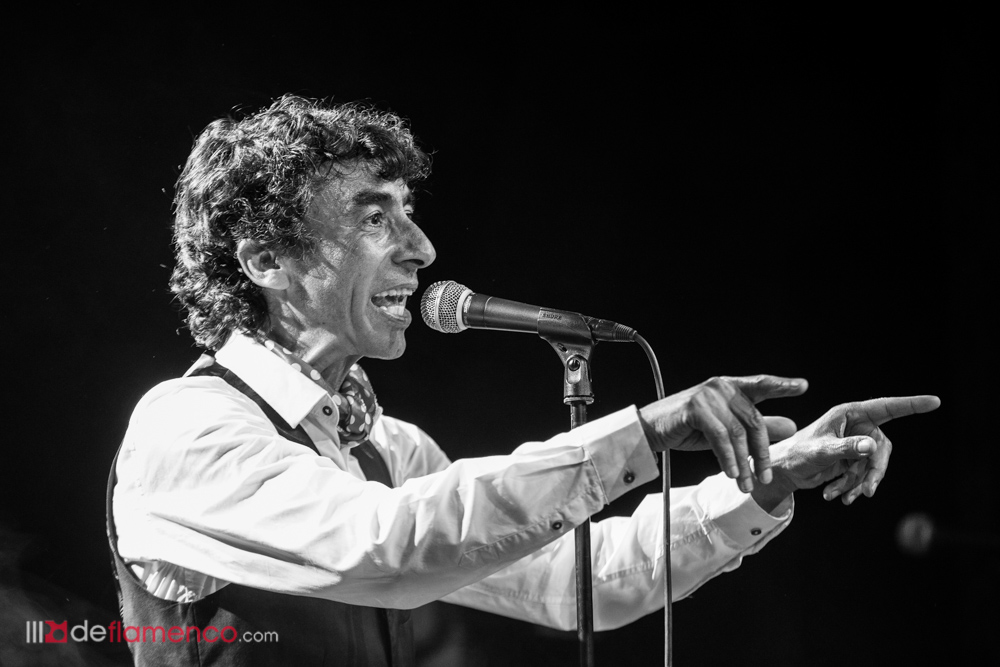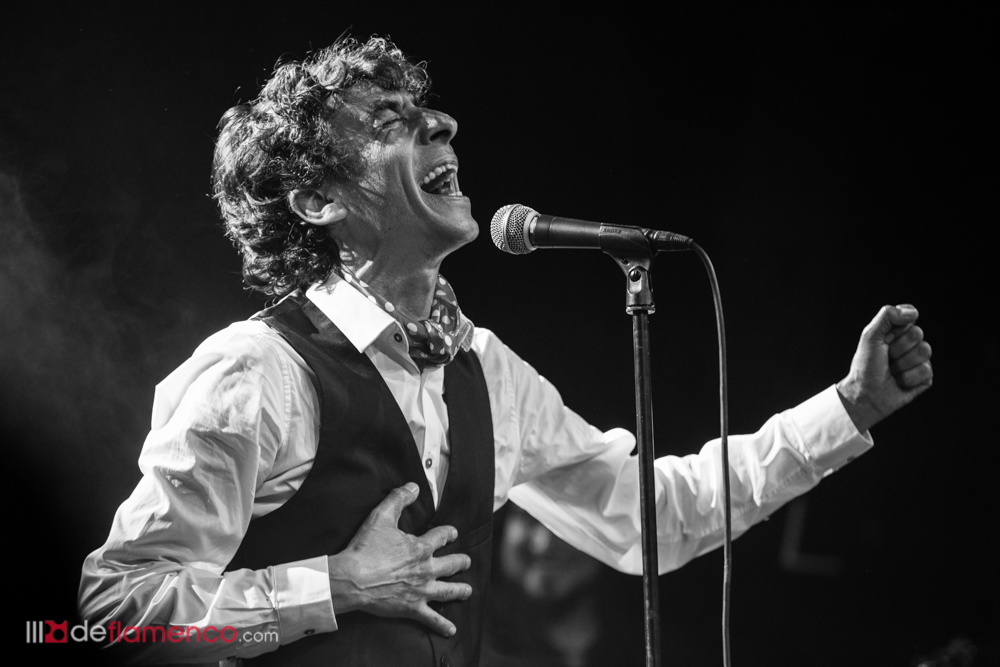 ---