Text: Estela Zatania
Photos: Ana Palma
Kojima & Latorre "Fatum"
18th Festival de Jerez
Friday, February 21st, 2014. Jerez de la Frontera
Special 18th Festival de Jerez 2014 – All the information
DISCREET OPENING FOR A GREAT FESTIVAL
Jerez de la Frontera… and once again the great flamenco machine is revving up the most prestigious festival of flamenco and Spanish dance in the world.
It's not surprising that this event, now beginning its eighteenth edition, enjoys such success when other lesser ambitious festivals have disappeared.  Although Jerez isn't a dance town, it is undeniably attractive for flamenco fans.  It's only a legend that "everyone sings and dances here", but the atmosphere thick with the aroma of sherry, the rebirth of the historic tabancos, or popular bars, the numerous flamenco associations (peñas), a history of late great interpreters and above all the feeling of this being a pueblo more than a city, all contribute to making Jerez a perfect venue for this fortnight of art and encounters.
In the morning a press conference was held to present the artists we'll be seeing on Saturday: Rosario la Tremendita and Eva Yerbabuena, in addition to journalist Manuel Curao who will offer his "live documentary" titled "Carmen Amaya: 100 years and one day of dance".
KOJIMA & LATORRE "FATUM"
Teatro Villamarta, 9:00pm
Destiny / Dancer: Shoji Kojima. Álvaro / Dancer: Christián Lozano. Leonor / Dancer: Sara Calero. Marqués / Dancer-Choreographer: Javier Latorre. Carlos / Dancer: Hugo López. Preciosilla /Guest dancer: La Moneta. Company: Antonio Buendía, Esther Carro, Irene Correa, Ángel Fariña, Áxel Galán, Natalia González, Mercedes Jaldón, Fernando Jiménez, Ana Latorre, Verónica Llavero, Víctor Martín, Carmen Manzanera, Alejandro Molinero, Antonio Jesús Ventura "Kiko", Mamen Baños (understudy), Ciro Ortín (understudy). Cante: Londro, Melchora Ortega. Guitar: Chicuelo, Flavio Rodrigues. Violin: Carlos Caro. Percussion: Isaac Vigueras. Music: Chicuelo. Choreography: Javier Latorre. Librettist and stage director: Francisco López.

Arriving at the Villamarta Theater shortly before nine in the evening, the plaza in front of the main entrance was like a fair, with music and celebration related to the end of a special children's workshop.  We greeted people only seen from Festival to Festival, including my colleague and friend Ana Palma who is always right where the action is to get her excellent photographs, and had the last sip of oloroso sherry before settling into the theater.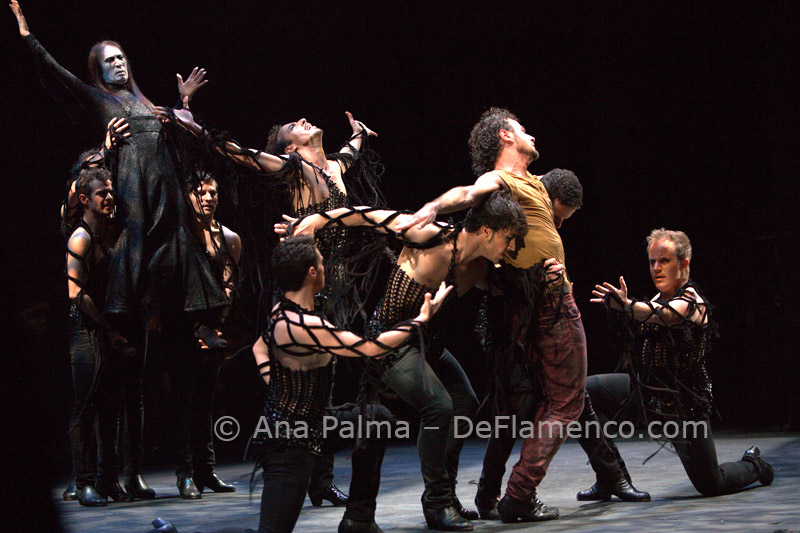 I
t's hard to know where to begin with this work "Fatum".  Dancers Shoji Kojima and Javier Latorre are together again here, in addition to the excellent guitarist and musical director Chicuelo, and other members of the group we saw three years ago in the production "La Celestina" in this same Festival.  Sometimes, despite having the best elements, highly prepared dancers, first-class wardrobe, lighting, sound and audiovisuals, the overall effect doesn't yield the great theater experience well-intentioned creators had hoped for.
For one thing, there are two many threads stepping on each other's toes, and excuse the mixed metaphors.  Even the libretto is a challenge: "Verdi's opera 'La Forza del Destino', and the dance work of Ziryab Danza 'La Fuerza del Destino' […] crossed and superimposed until both plots imitate each other and become intertwined".  There's nothing wrong with throwing the audience off or confusing them – it can be a stimulating, even enlightening experience – provided a clear message is communicated in the end.  This is not the case with "Fatum".  Group dances to recordings of classic opera alternate again and again with traditional flamenco dancing in the form of tientos and tangos, alegrías, martinete, soleá and petenera, each time with a bumpy transition.  The objective of this alternation is not clear, nor could we understand Kojima's role, nor that of the "director" who comes on stage a couple of times at the beginning giving orders but never returns, nor the odd gladiator-influenced get-up of the male dancers at one point.  Add to all this the expressed intent to commemorate 400 years of Hispanic-Japanese relations and Verdi's bicentennial, and you begin to wonder if it isn't perhaps time to put aside ambitious (costly) mega-productions borrowed from the classics, and return to a simpler more direct formula.
Noteworthy were the performances of the main dancers Christián Lozano, Hugo López and Fuensanta la Moneta, and the singing of Melchora Ortega.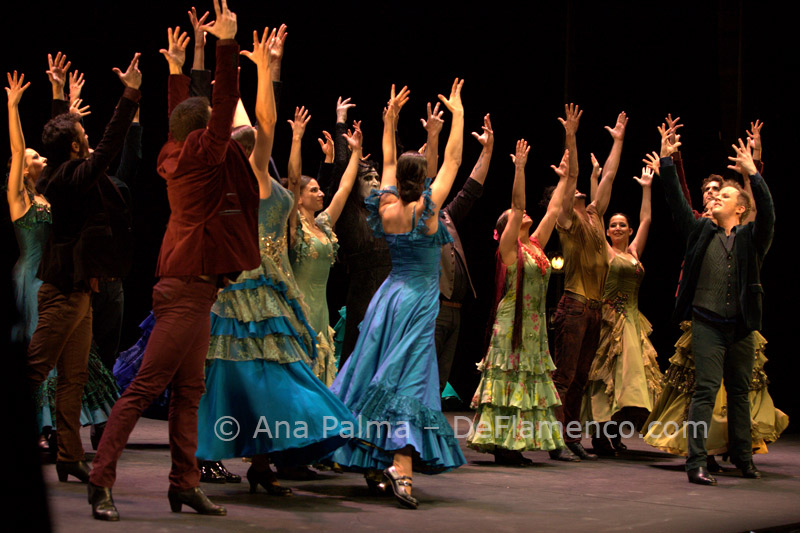 But the party had only just begun; at twelve midnight at the Peña Tertulia Flamenca Pepe Alconchel, Mercedes Ruiz presented her dance school group, and those who weren't ready to give up went on to the last resort peña that is open after-hours throughout the Festival, the Don Antonio Chacón.
---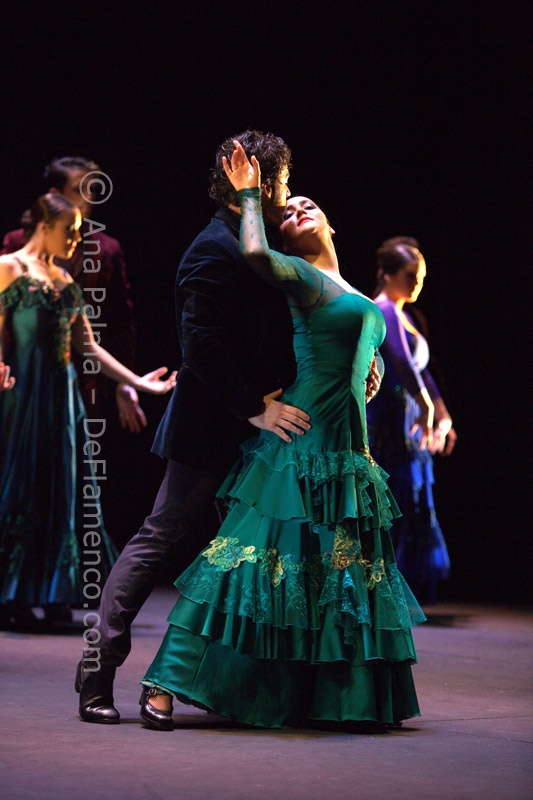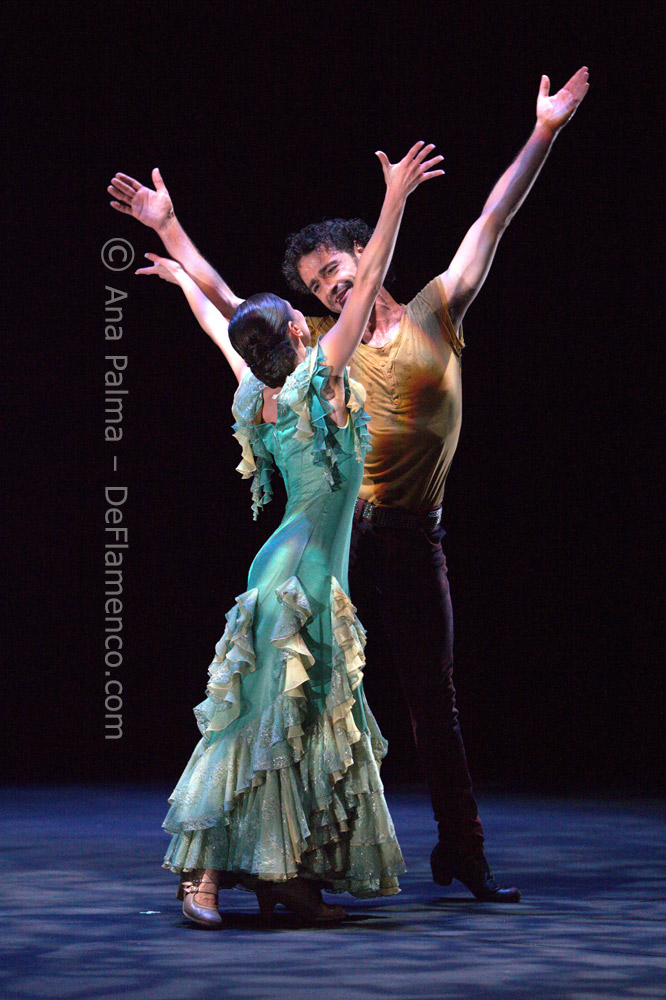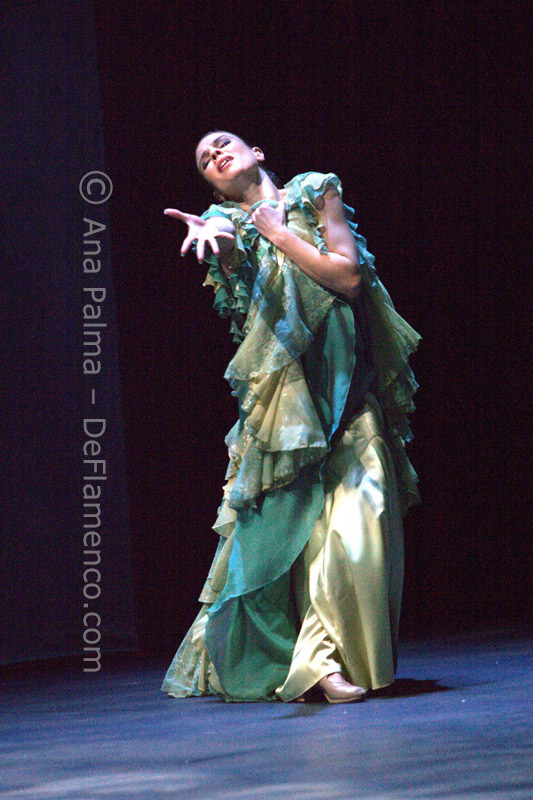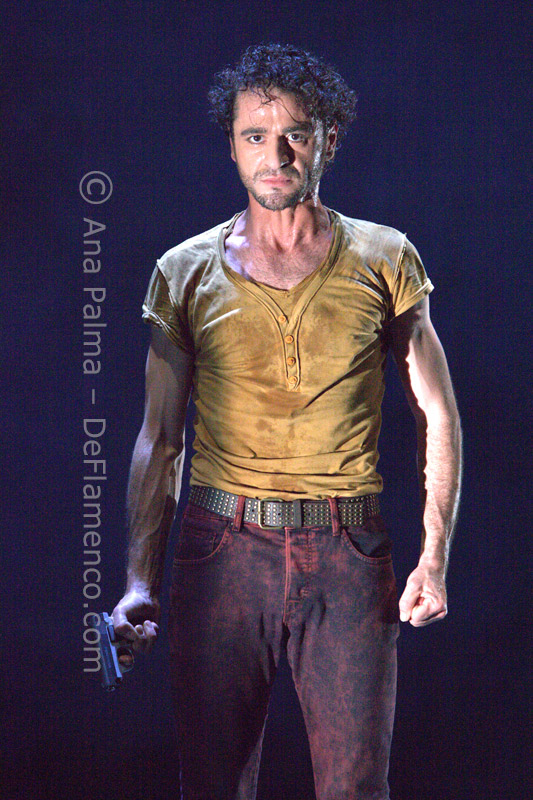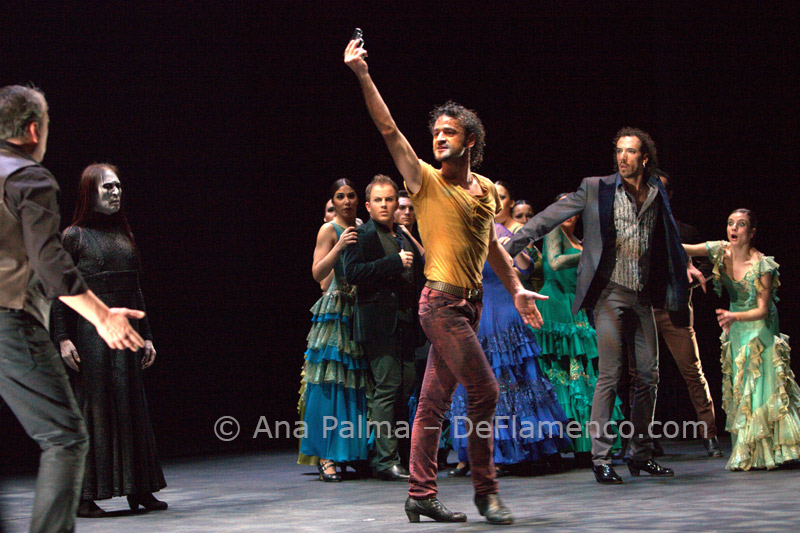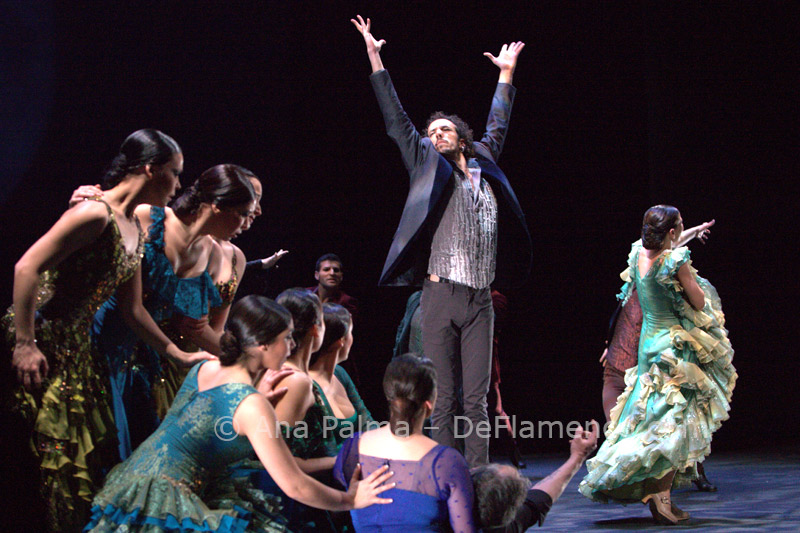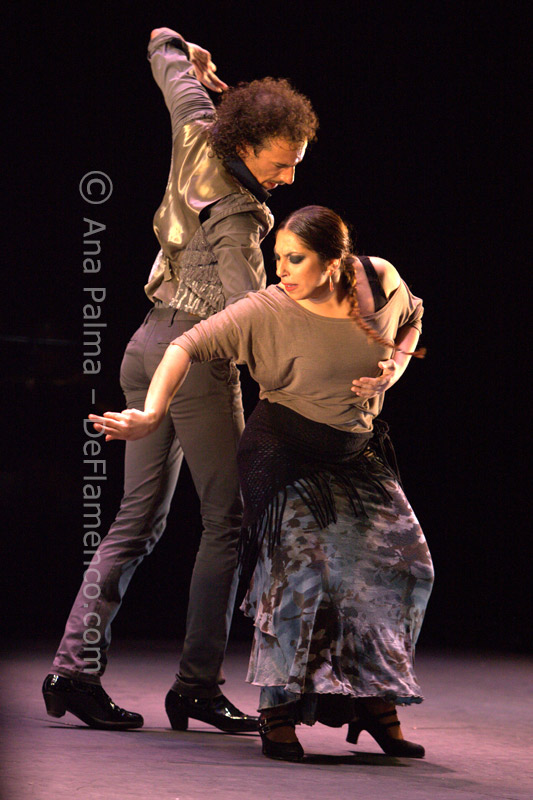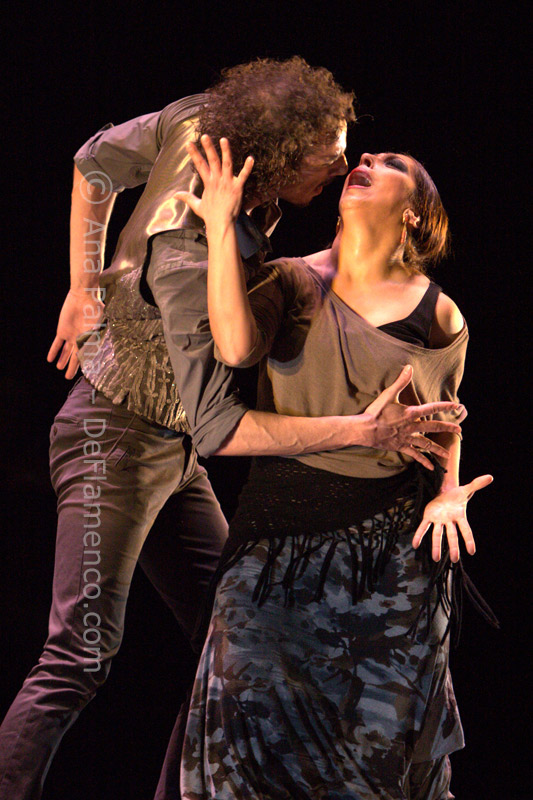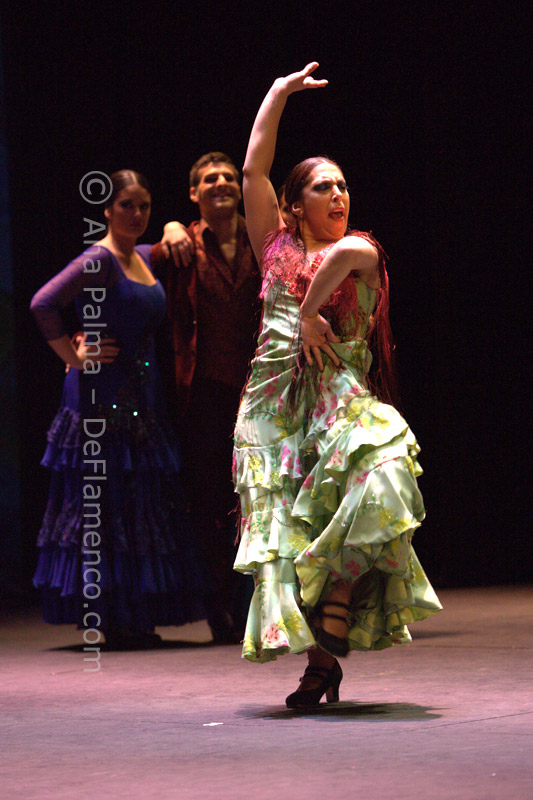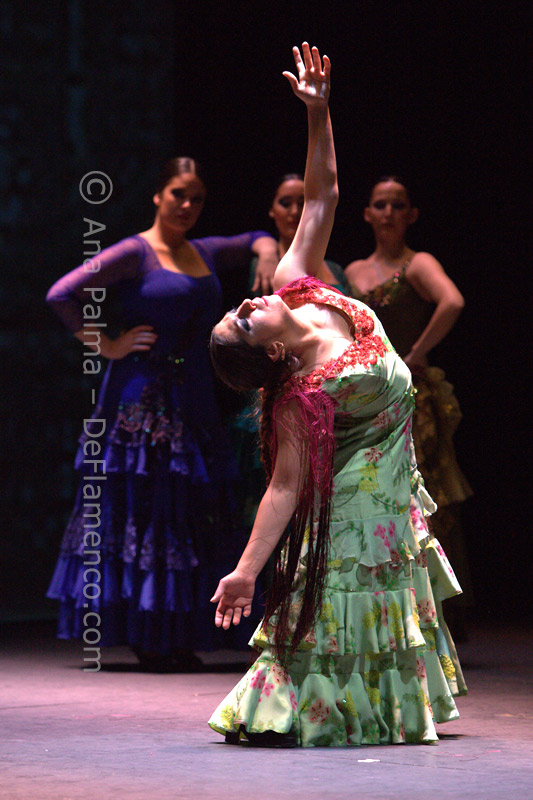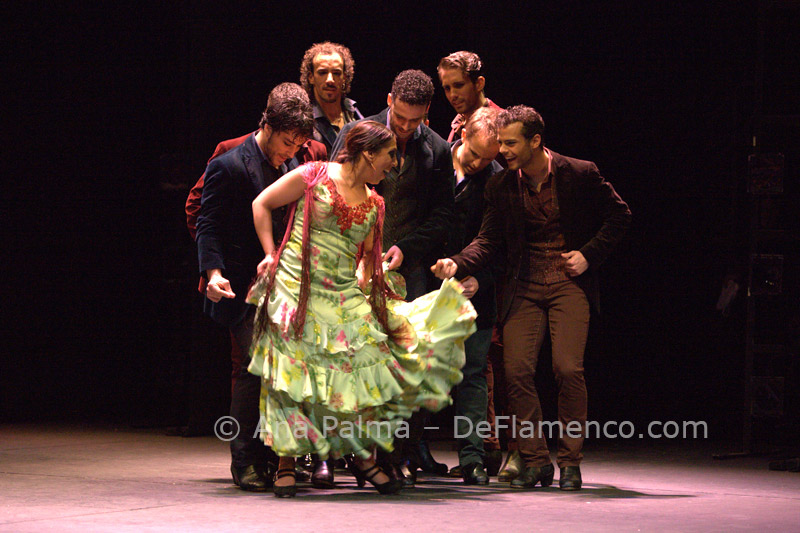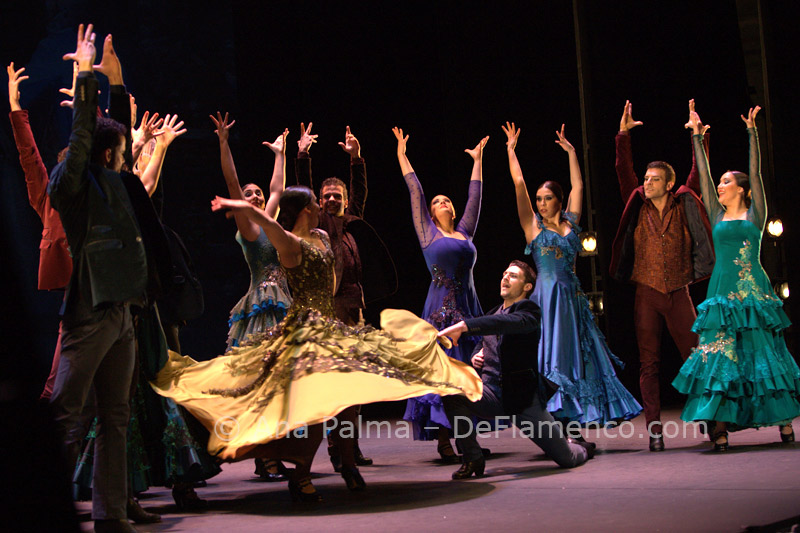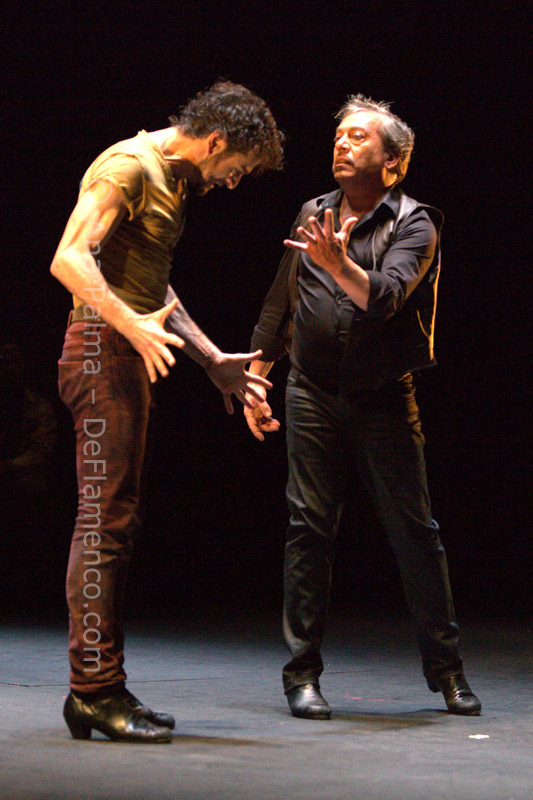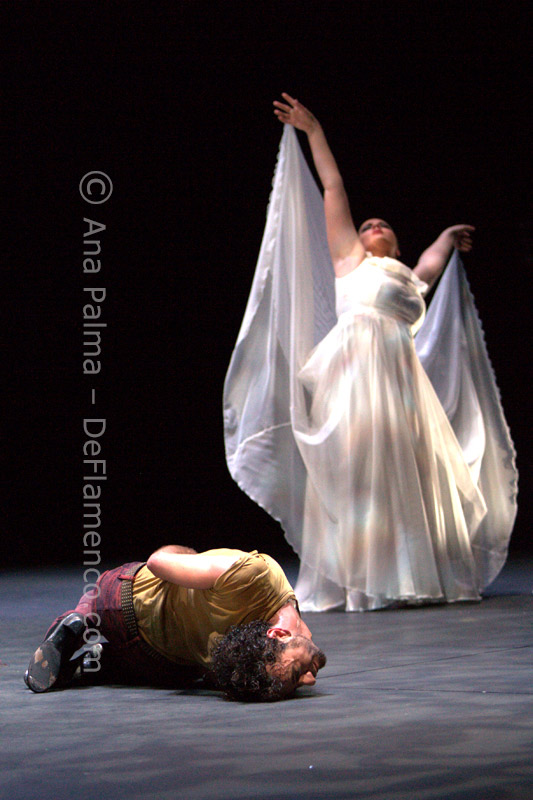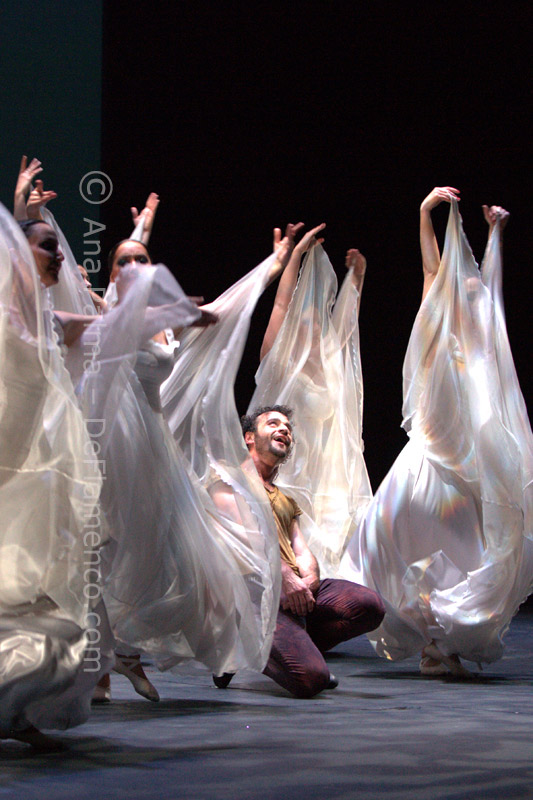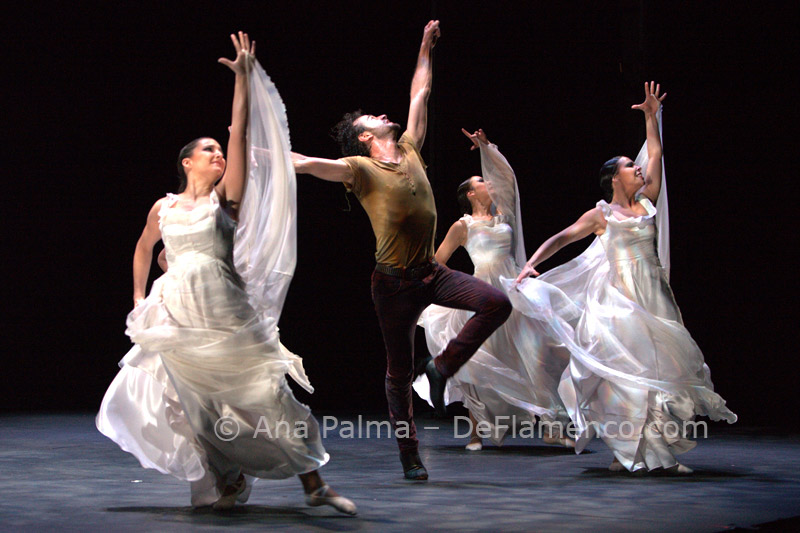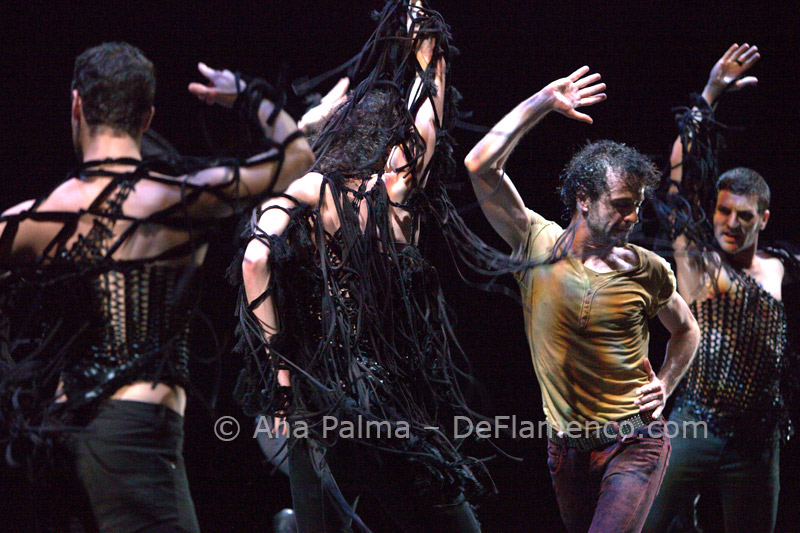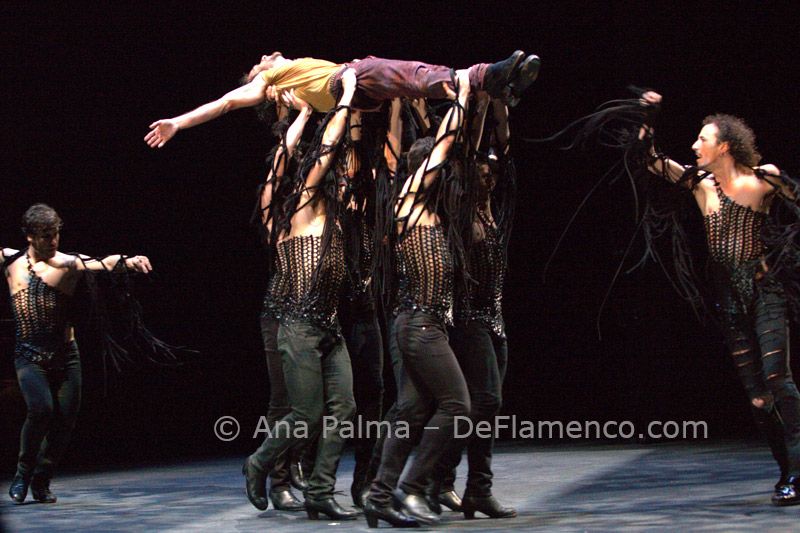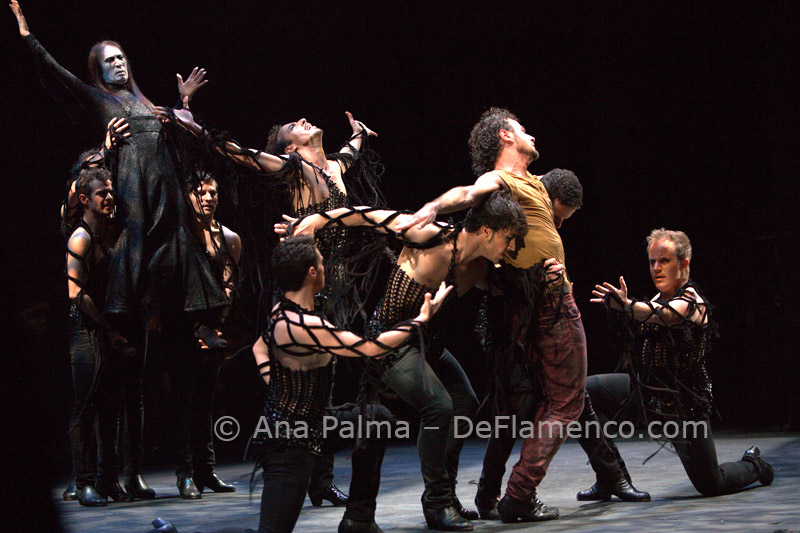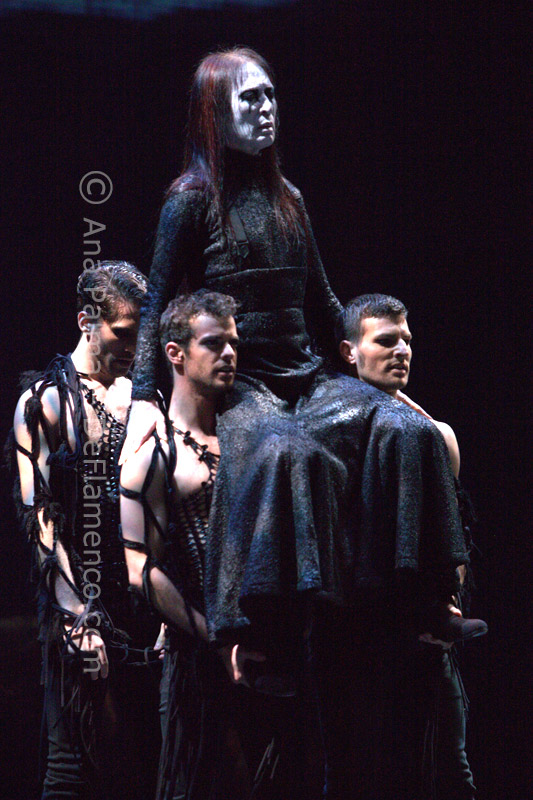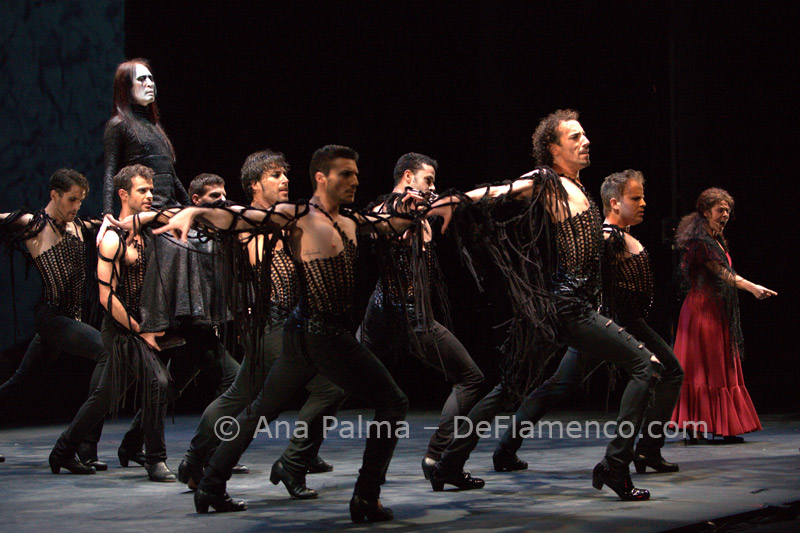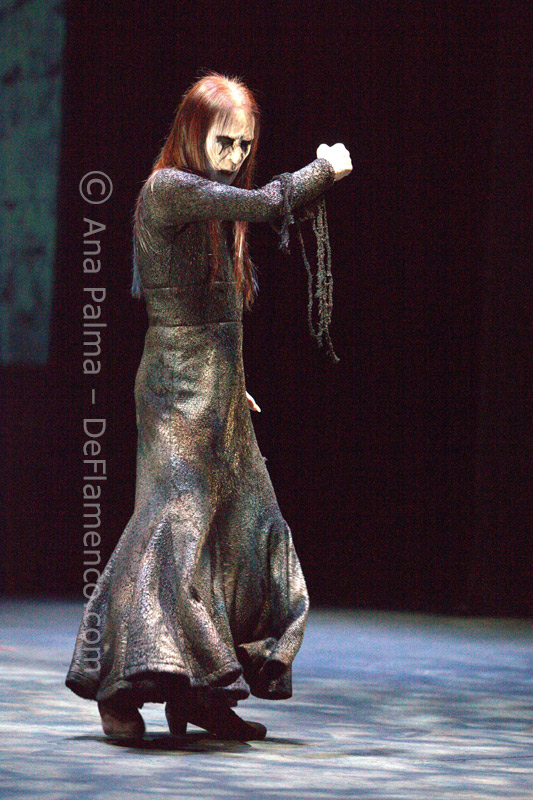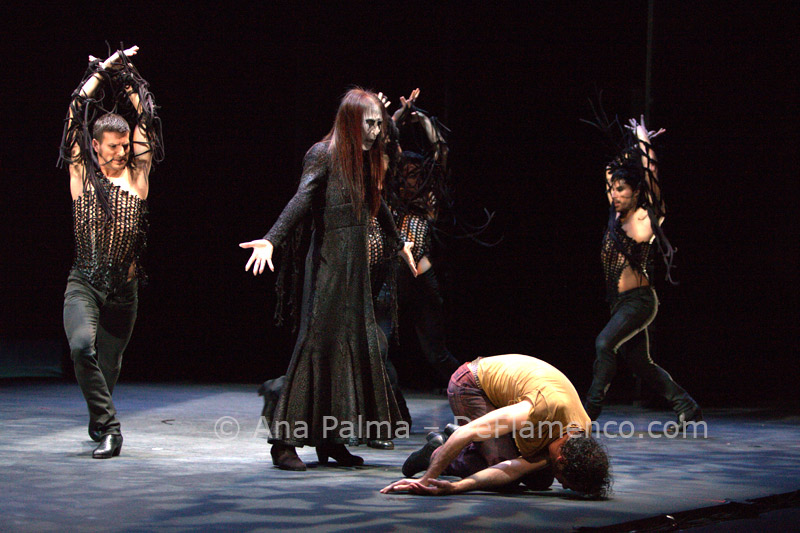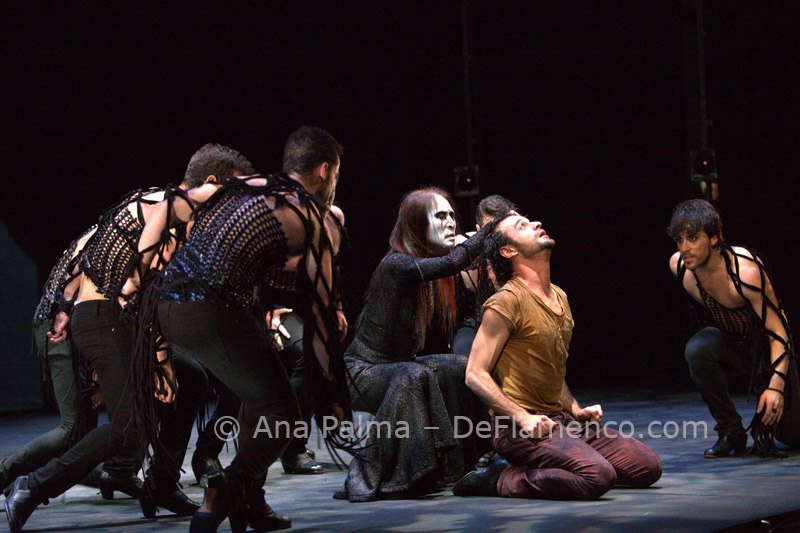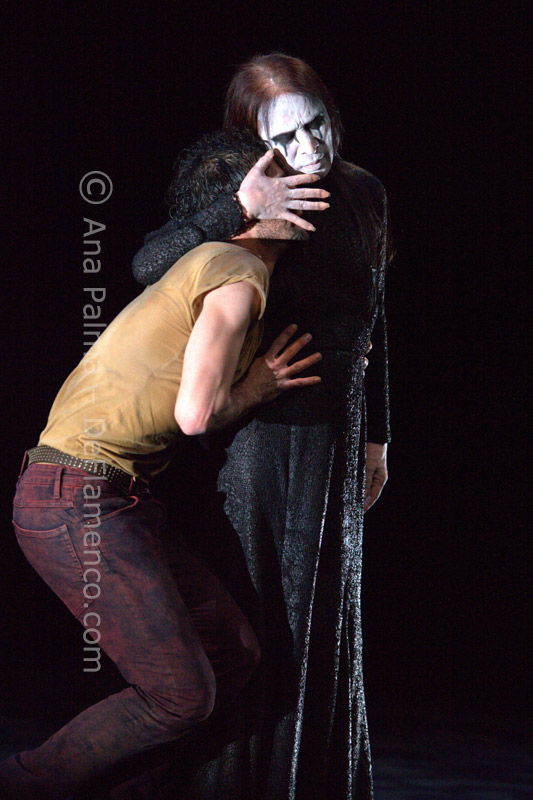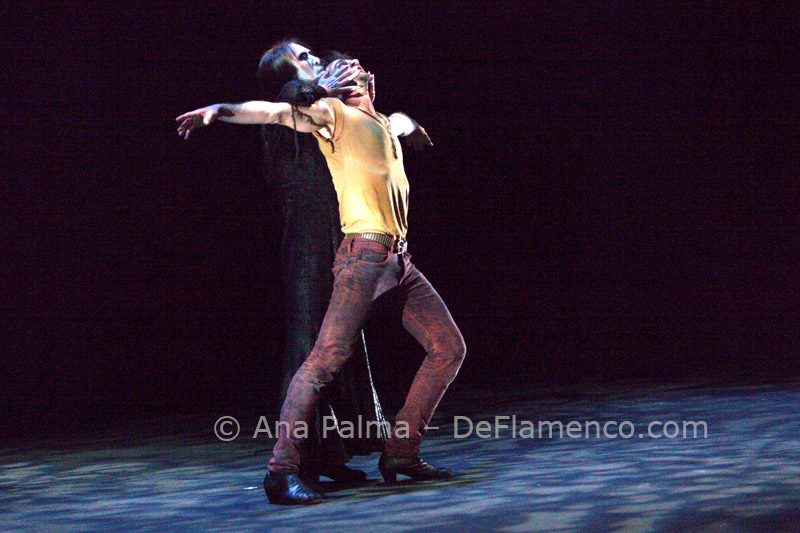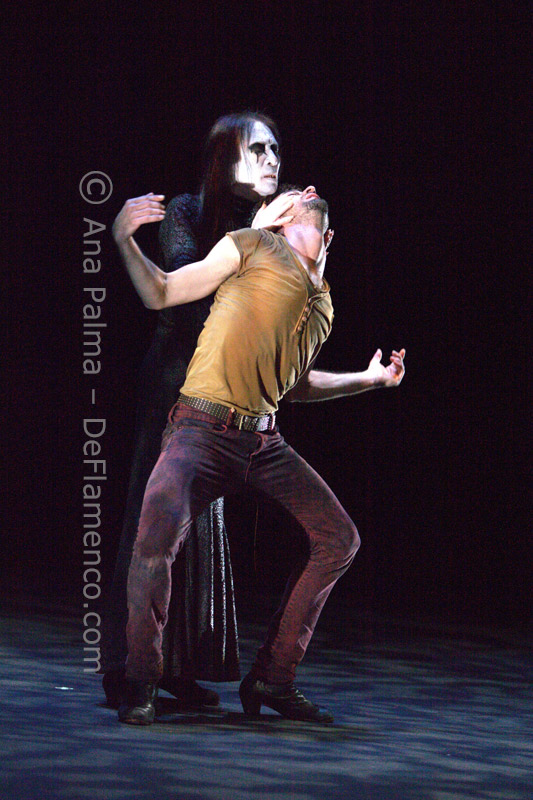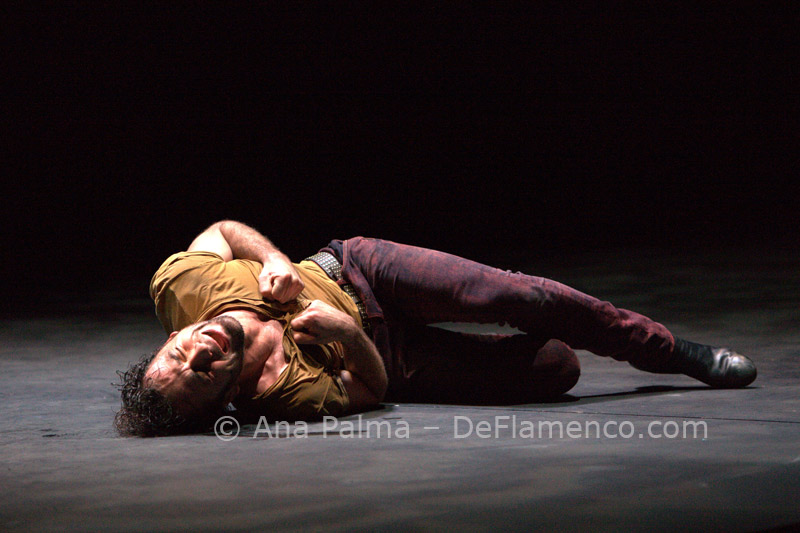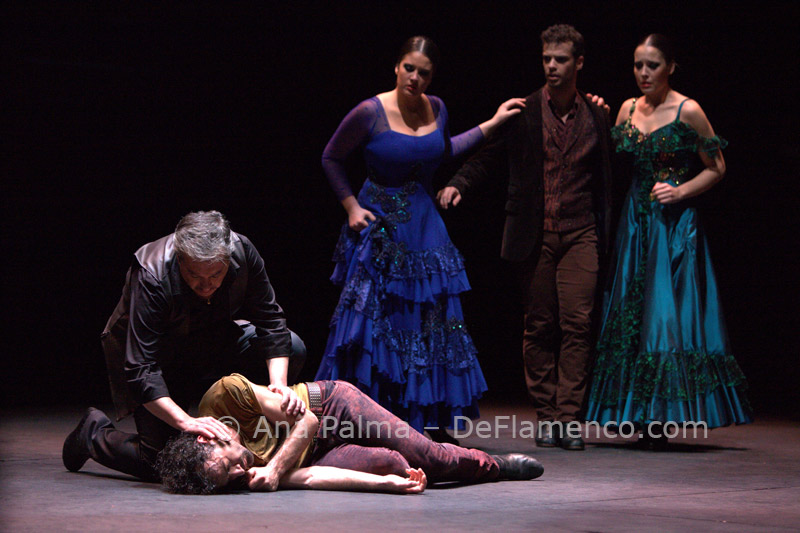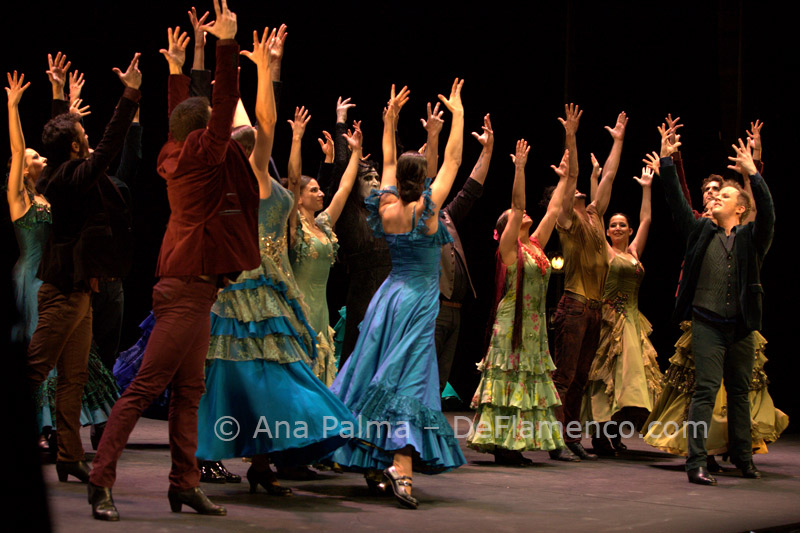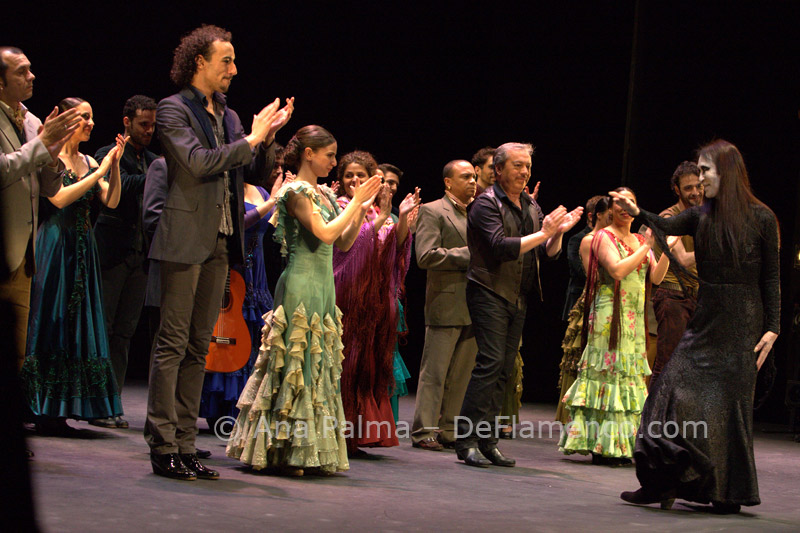 Fatum! Shoki Kojima