Text: Sara Arguijo
Photos: Teatro de la Maestranza
Teatro de la Maestranza de Sevilla – June 30th, 2016
ESTRELLA WITH SHEET MUSIC
The interesting thing about the show that closed the season of the series Grandes Intérpretes at the Teatro Maestranza, was the combination of two recognized interpreters from different genres who promised to offer an altered revision of what was on the program.  On the one hand, Estrella Morente, flamenco singer with a declared taste for the classical, and on the other hand, Javier Perianes, internationally one of our most valued pianists.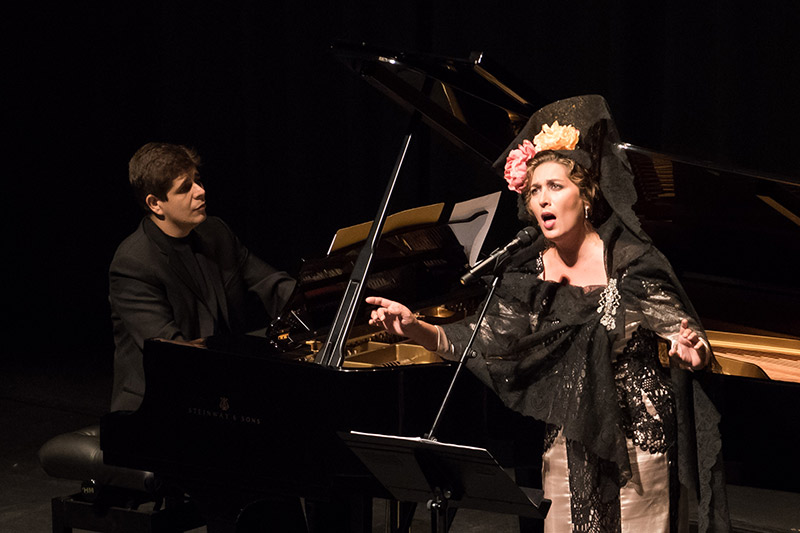 The problem is, neither those of us who attended attracted by the depth normally offered by the Granada singer – the minority of the audience – nor those who were interested in enjoying the subtlety of the man from Huelva – the majority of the audience – were left satisfied by this show that was absolutely monotonous, superfluous and lacking in emotion.
Throughout the recital, Estrella eschewed her usual flamenco flourishes, which on other occasions we've heard in these same pieces, to maintain a pose in interpretations subject to sheet music, in which, furthermore, her vocal limitations for lyrical singing were painfully on display.  An excess of low tones and a lack of rhythm that she tried to cover up with hystrionics, on this occasion that required the lumiosity, color and shine projected by her voice, was clearly over the top.  As we said, a cold and monotonous recital in which the audience scarcely noticed when one song ended and another began.  "What do you think of all this?" was the question among spectators waiting for any gesture that would reinforce their judgement.  "I was expecting something else", was the answer.
In order to enjoy the virtuosity of Perianes, you had to wait until the beginning of the second part when he interpreted four pieces of de Falla's which was the only moment that triggered shouts of bravo and ovations.
Without a doubt, it's to be applauded that artists work out their need to explore musical options, especially if this allows them to draw in new audiences.  But Estrella Morente grabs people when she lets herself go.  And it's there, with her worn gypsy voice, that she becomes seductive.  "What I liked most was this last bit", said someone leaving the theater, in reference to the 'polo', in which the singer gave the only believable lament of the concert.  This was the Estrella we had been hoping to see and hear.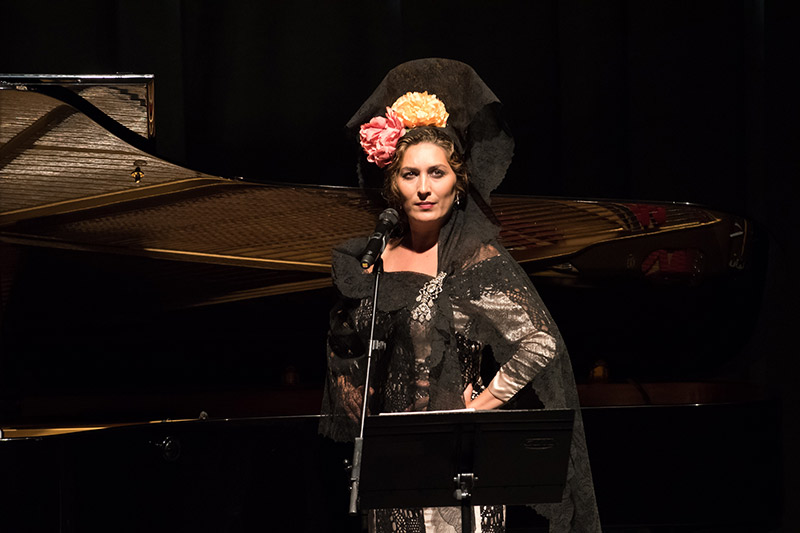 ---