Text: Estela Zatania
Photos: Ana Palma
18th FESTIVAL DE JEREZ
Soraya Clavijo, Lidón Patiño "Flamenco"
David Lagos "Made in Jerez. Mi retoque al cante jerezano"
Saturday, March 1st, 2014. Jerez de la Frontera
Special 18th Festival de Jerez – All the information
We began Saturday saying our goodbyes to Paco in Algeciras, along with thousands of other people, famous and not famous, of all ages and walks of life.  Norberto Torres, maximum expert in flamenco guitar said: "Now there's no one – he always knew how to look for the roots – there's no one left for young people to look up to".  At the church, Rubio de Pruna and Remedios Amaya sang, and a moving message from John McLaughlin was read.
At the Festival de Jerez, Tomatito's concert was suspended, but the organization covered the gap in the program with a second performance of David Lagos' work from the previous night at the Sala la Compañía.
---
SORAYA CLAVIJO, LIDÓN PATIÑO "FLAMENCO"
Sala la Compañía, 7:00pm
Nowadays, when flamenco is so globalized and monetized, we don't usually have the opportunity to attend two shows of traditional flamenco in one same day and venue, so it was a double-header treat for fans of classic flamenco.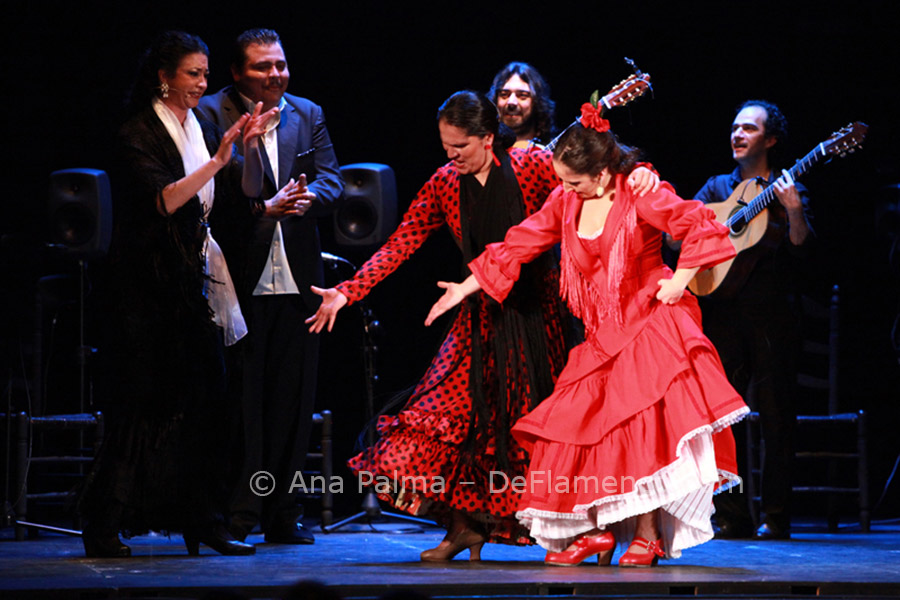 I
n the first "part", which wasn't a part at all, although it felt like it, dancer Soraya Clavijo offered her show titled, quite simply, "Flamenco".   And flamenco is what she gave us.  With the singer couple Fabiola and el Zambullo, and the crisp guitars of Román Vicenti and Juan Requena, Soraya, and dancer Lidón Patiño, opened directly with bulerías for a luminous first number.  Following this, Patiño danced a taranto with tango ending, and Soraya, siguiriyas.  Clavijo's style is serenely flamenco and contained; Zambullo sang Camarón-style siguiriyas.  Lindón came on in an electric-red dress for classic alegrías, and Soraya returned to dance soleá with the same maturity and personality that brought her an important prize at the Córdoba contest in 2004.
---
DAVID LAGOS "MADE IN JEREZ.  MI RETOQUE AL CANTE JEREZANO"
Sala la Compañía, 10:00pm
If the singers of Jerez are sometimes faulted for having a limited repertoire of styles, David Lagos is one of the most versatile, complete and studious ones there are today.  He primarily sings "atrás", for top dancers, but that has never kept him from wanting to learn obscure or forgotten styles.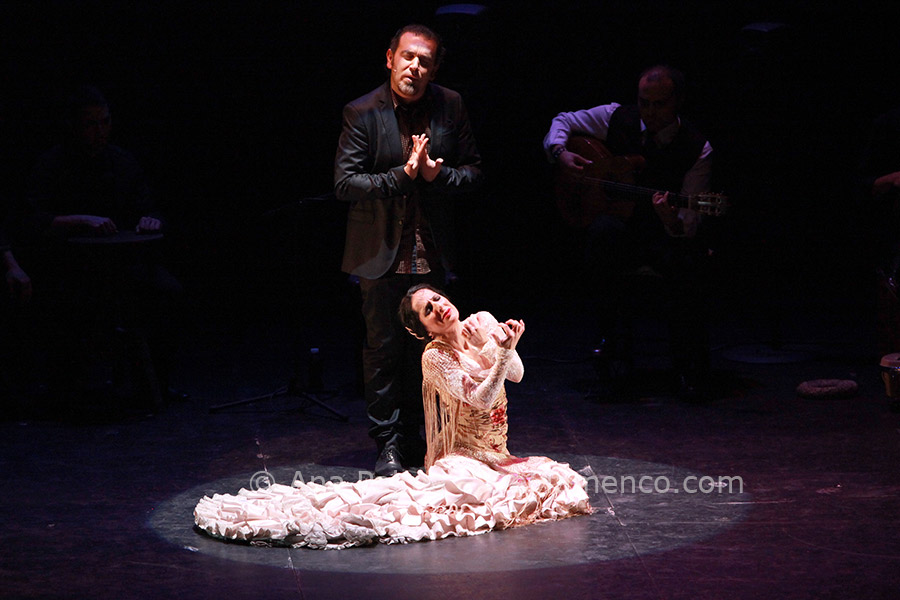 The Festival de Jerez is a show-case for the presentation of new works, and David came to the Sala la Compañía with his most recent recording, "Made in Jerez. Mi retoque al cante jerezano".  Basically, this was a cante recital, but with original touches that turned it into a show.  Such as the beginning with three overlapping voices; in addition to David's rich round voice, that of Londro and Melchora Ortega for martinete, debla and trilleras.
Diego de la Margara appears dancing bulerías without music, singing or palmas, just him and his creativity.  David sings bulerías por soleá, the most characteristic cante of Jerez, accompanied by his brother Alfredo Lagos, and you realize how much singing for dance enhances a cantaor by giving self-confidence, solid compás and the knowledge of how to move on stage.  Next is a malagueña de Chacón in the version of Luisa Requejo.  The title of the recording reflects David's desire to recycle cantes in need of updating, and he does so with knowledge and genuine affection, in addition to the sage advice of our good friend and cante expert, Carlos Martín.
Mercedes Ruiz in a white bata de cola and shawl, with the accompaniment of Santiago Lara on guitar, dances an exquisite guajira with David's interpretation of a version of Niño de Medina…with bongo drums!  It's been many years since we've seen bongos to accompany flamenco after they were displaced by the cajón, but it gives just the right Caribbean touch.
David sings por soleá, and ends with an accelerated version of the little-known style of Carapiera to end.  These are the kind of details, fruit of the creativity and good taste of this singer, that give the recital a special sparkle.  The siguiriya is particularly interesting.  After dedicating it to Paco de Lucía, he sings it the way it used to be done, at a fast clip that gives a lot of energy.  Suddenly, we hear the recorded guitar of Perico el del Lunar, and David sings a siguiriya de Chacón to that accompaniment.  Very impressive.
The three singers take turns singing fandangos, and Bo comes on the scene to kick-start the bulerías fiesta finale.  Quite a collection of Jerez interpreters, and a refreshing show based on the most classic sort of cante.
---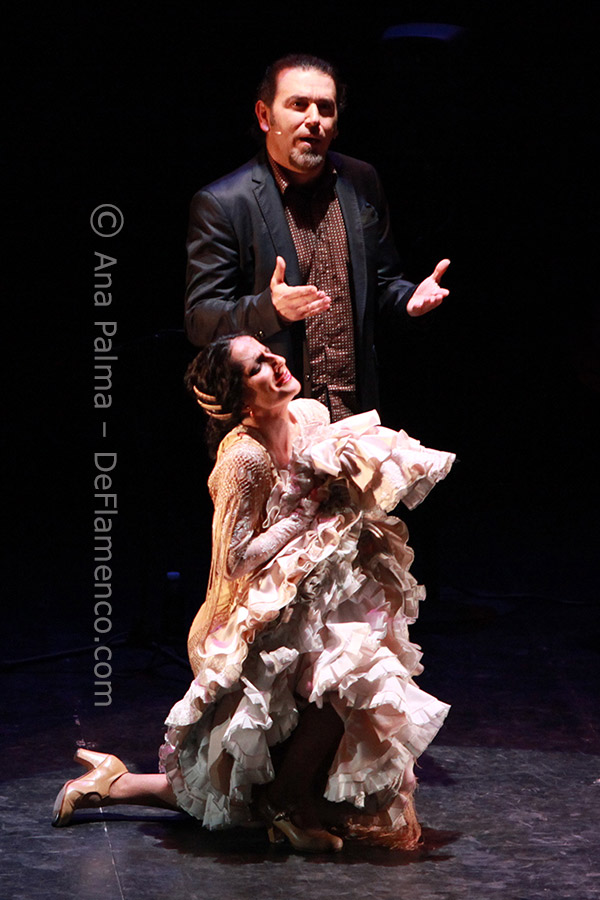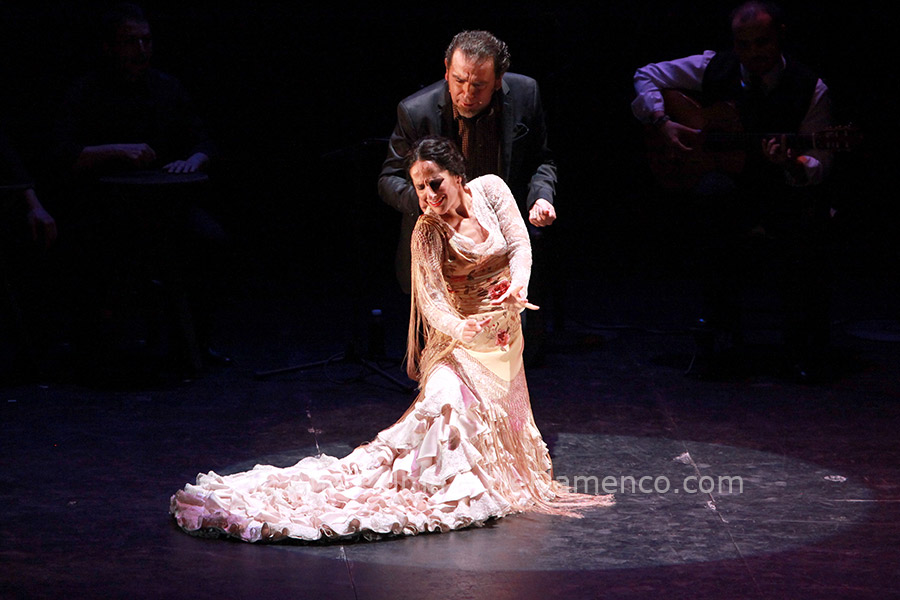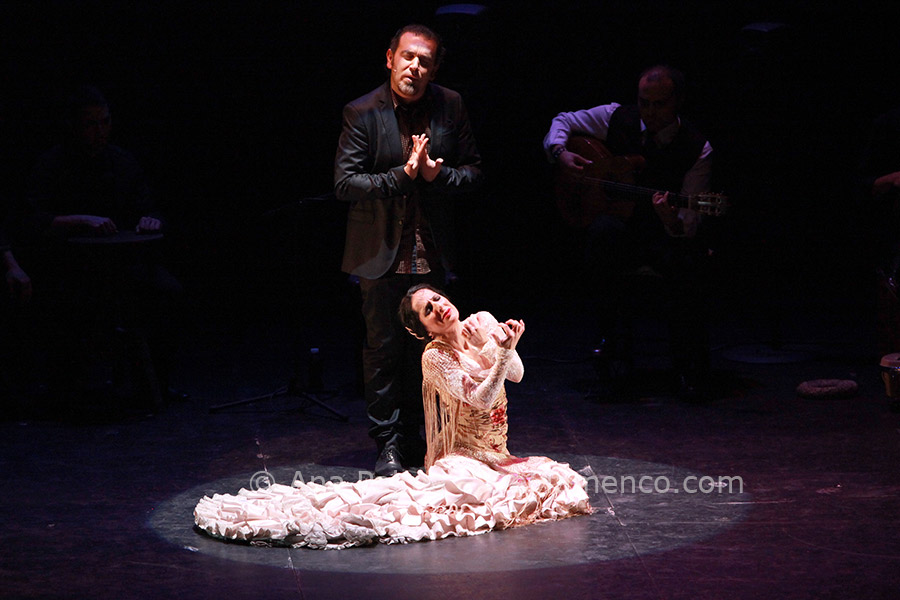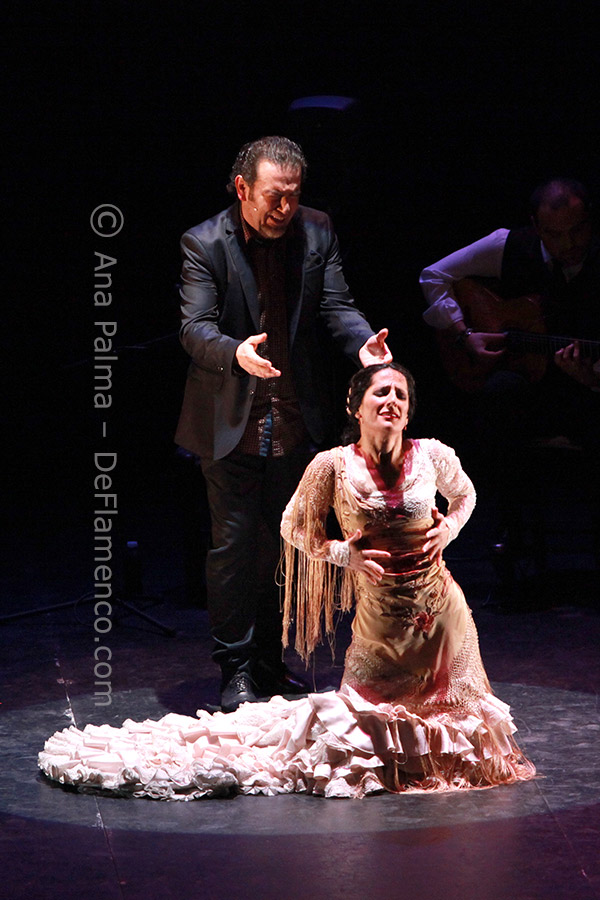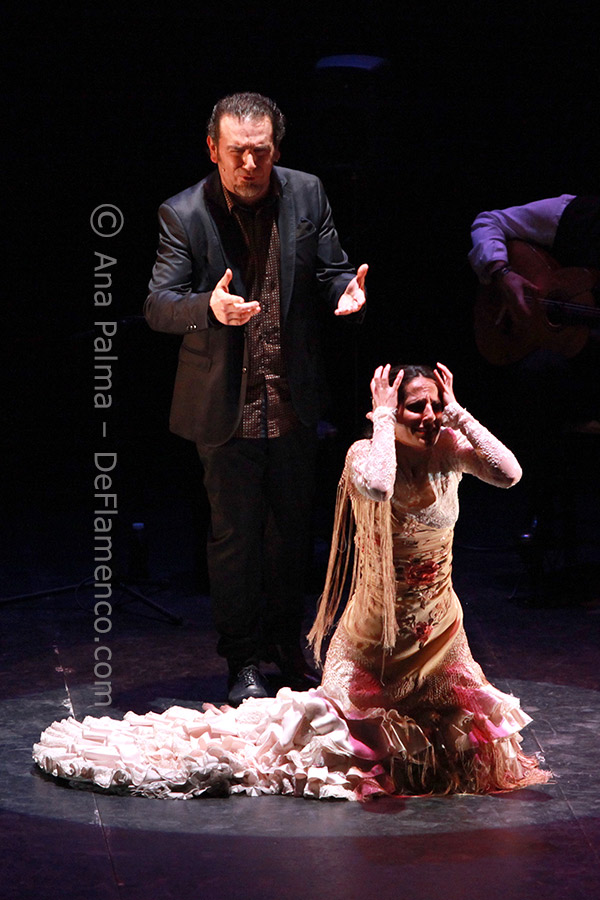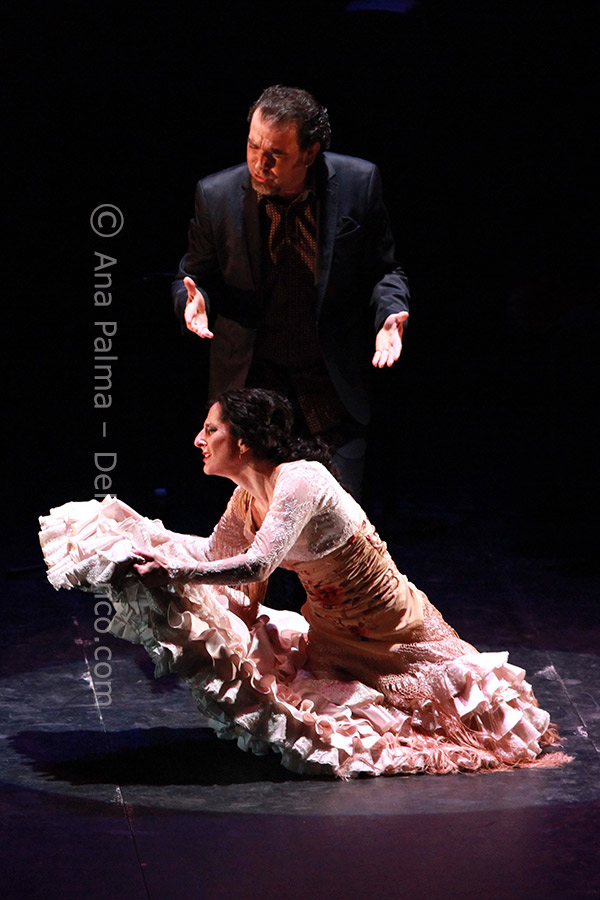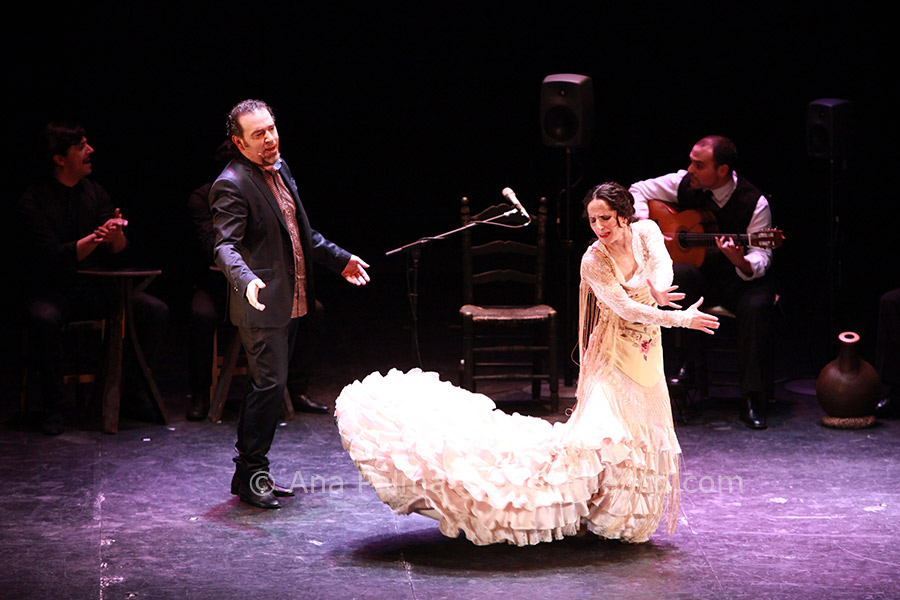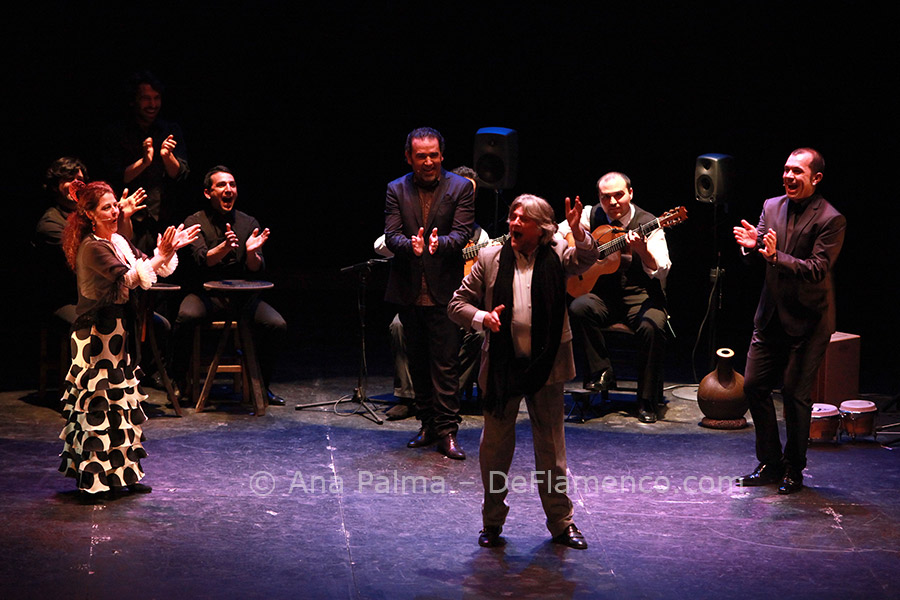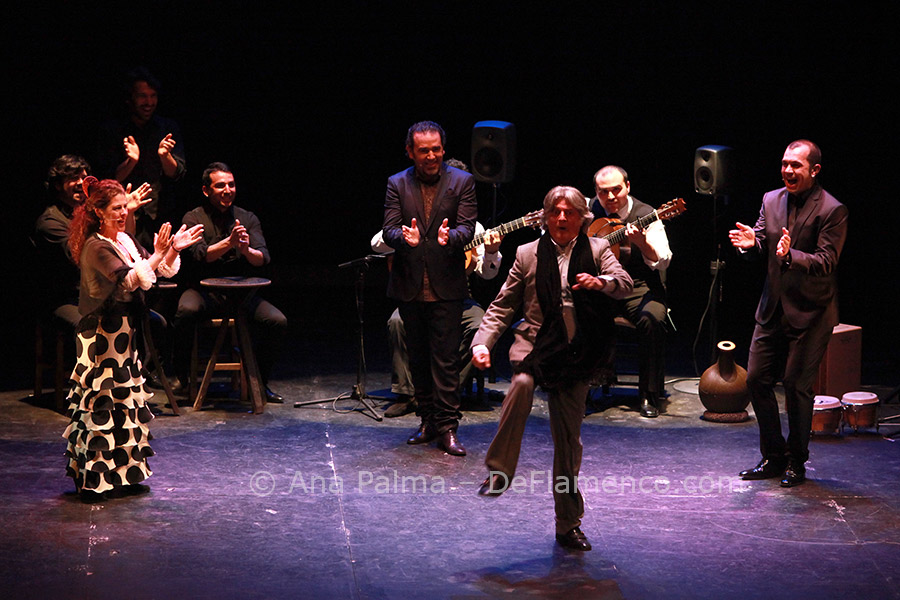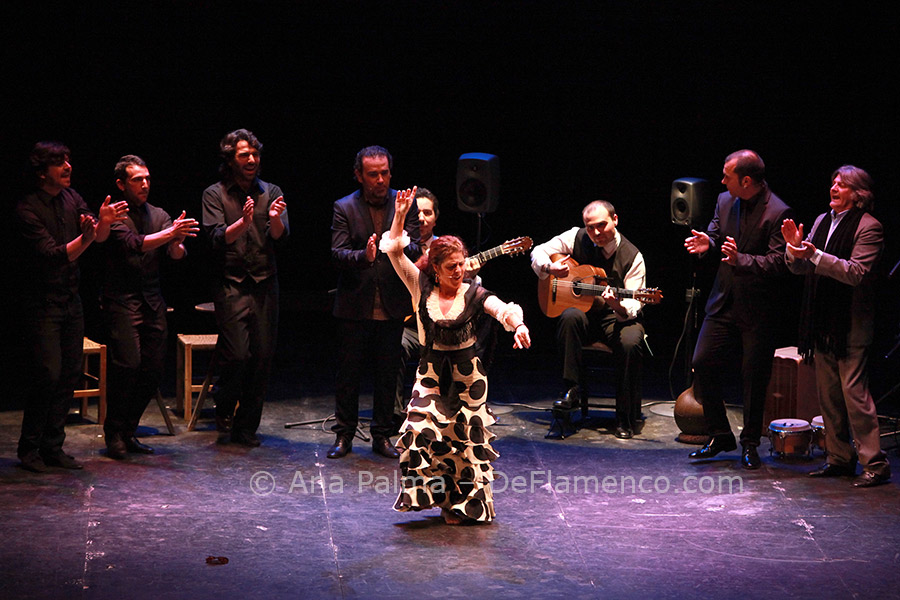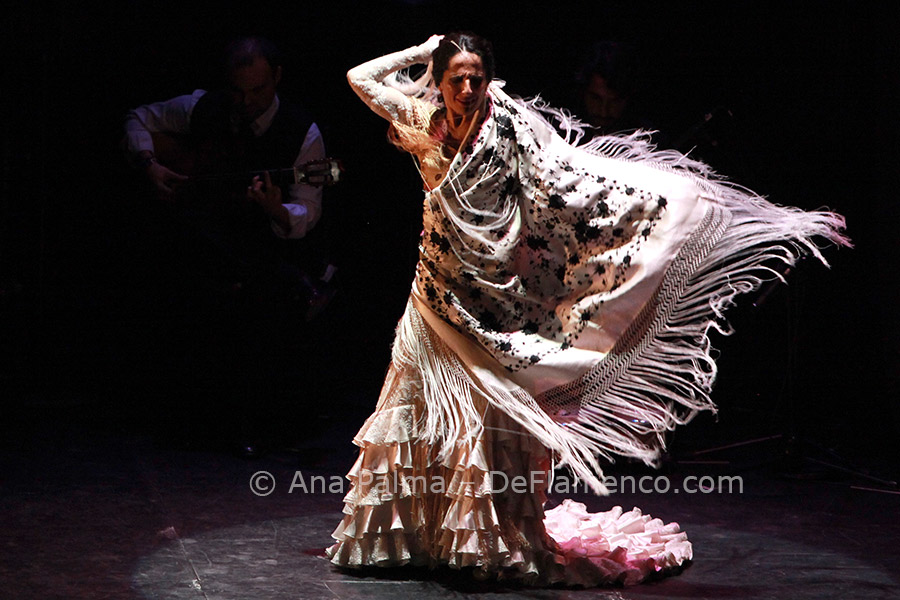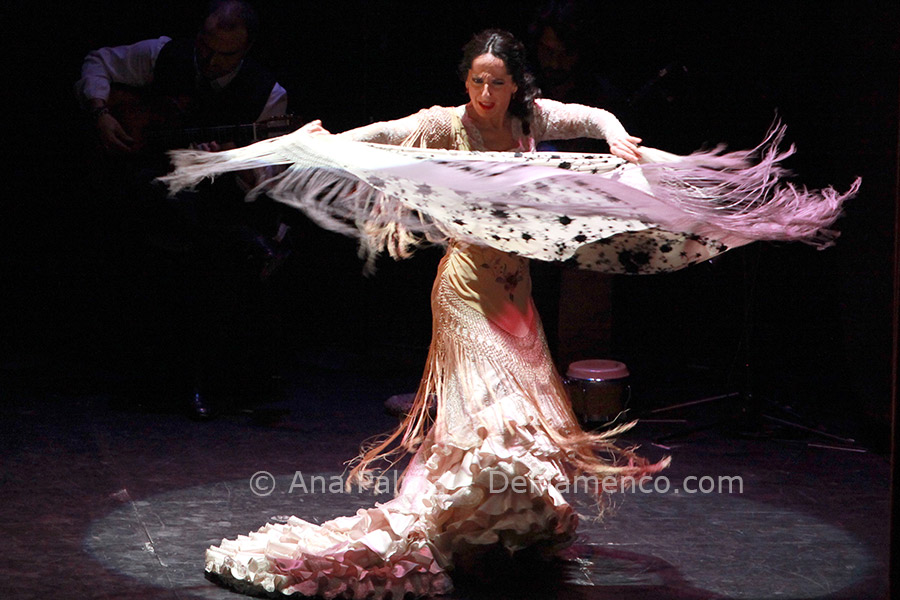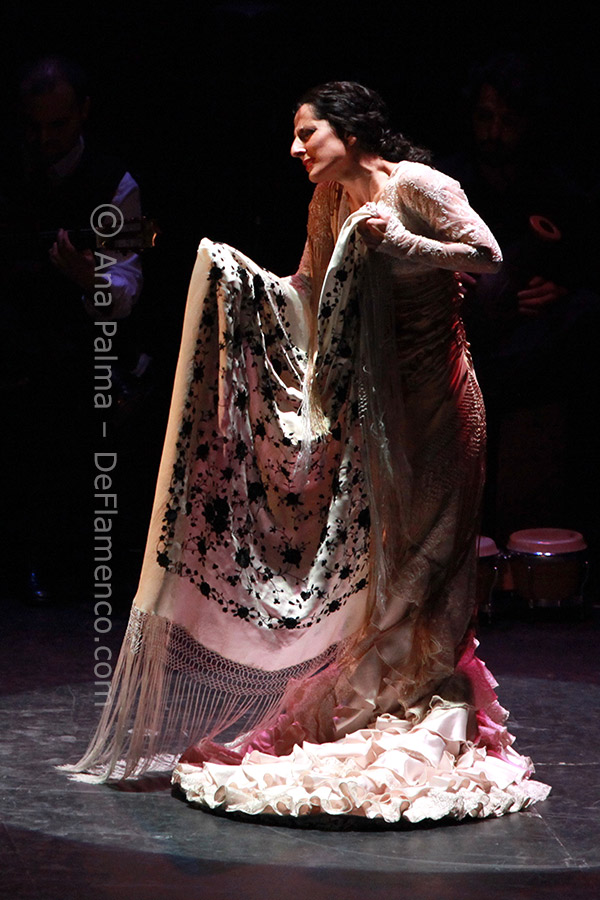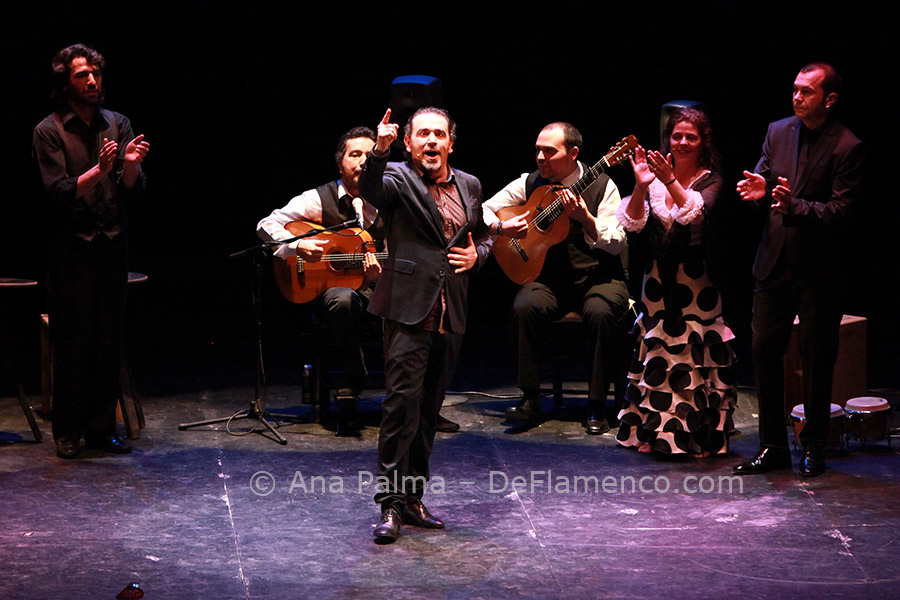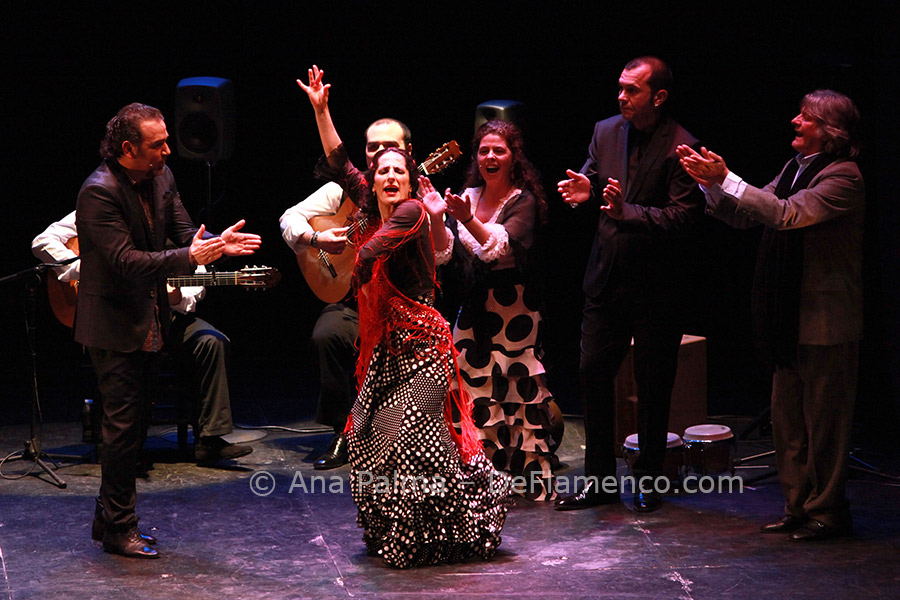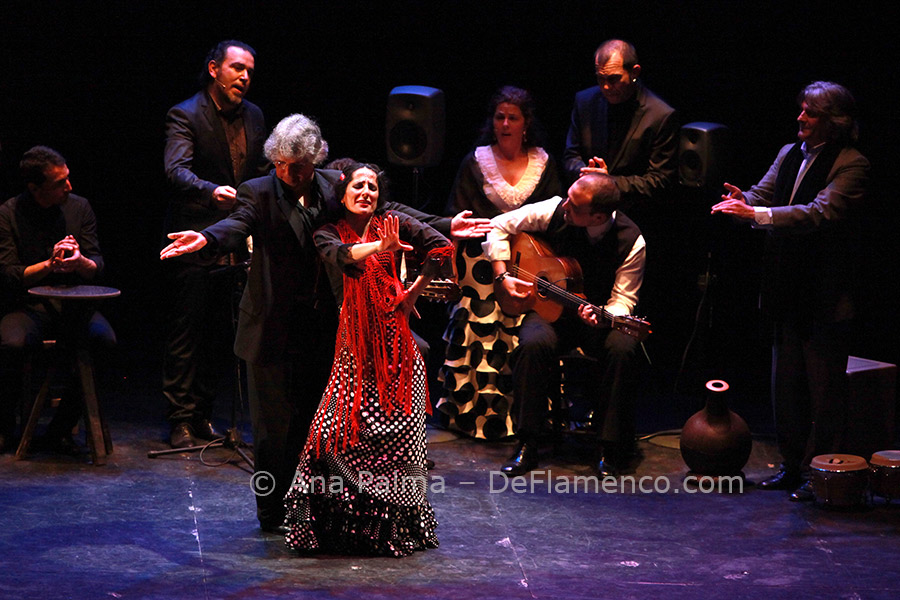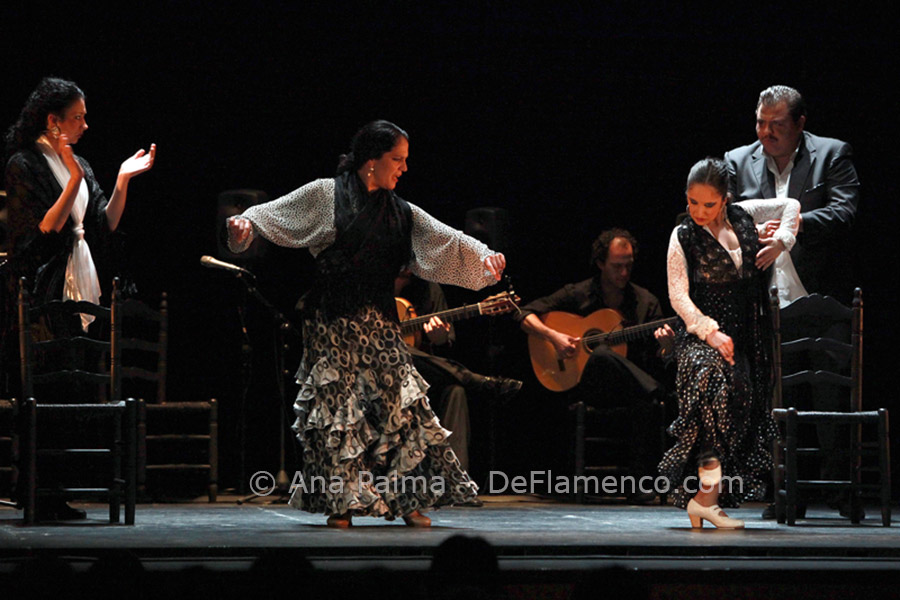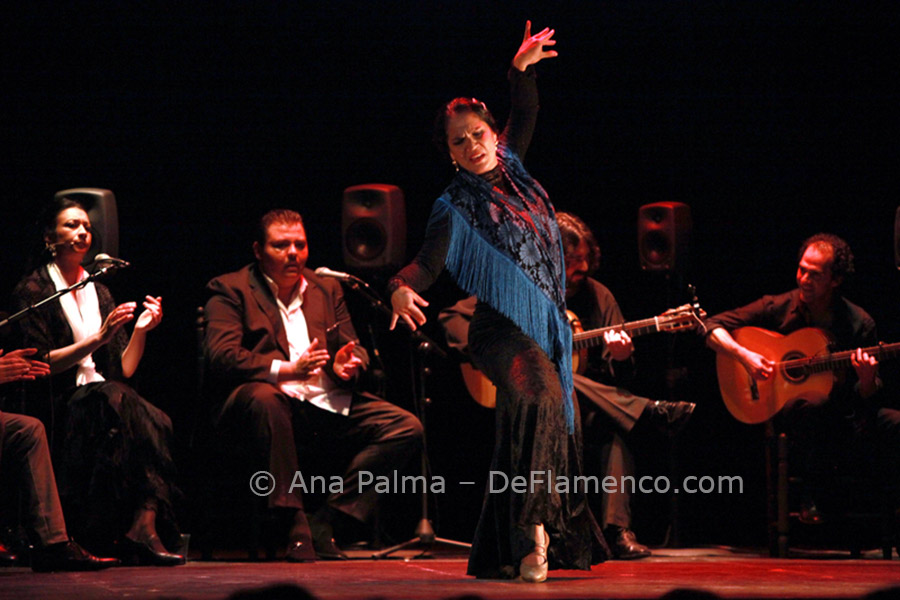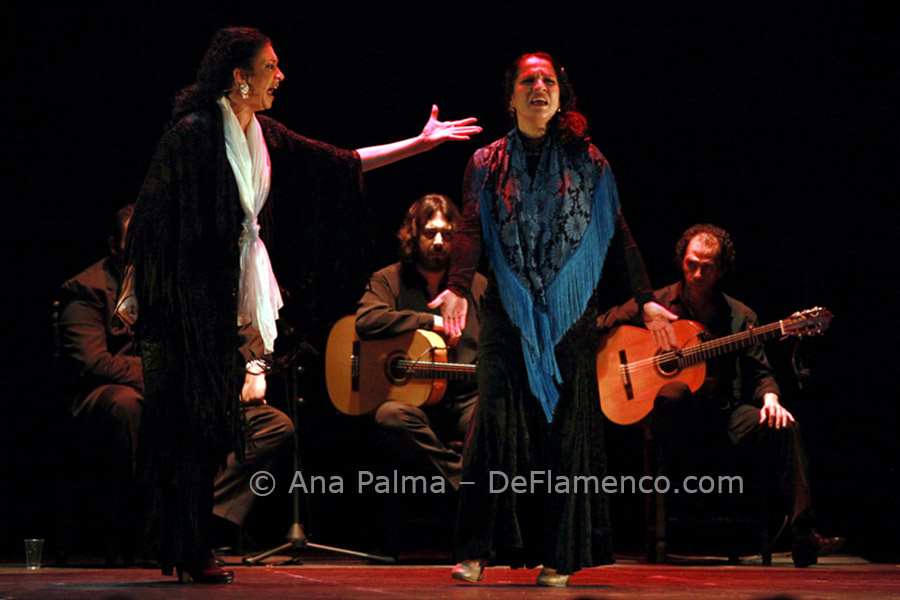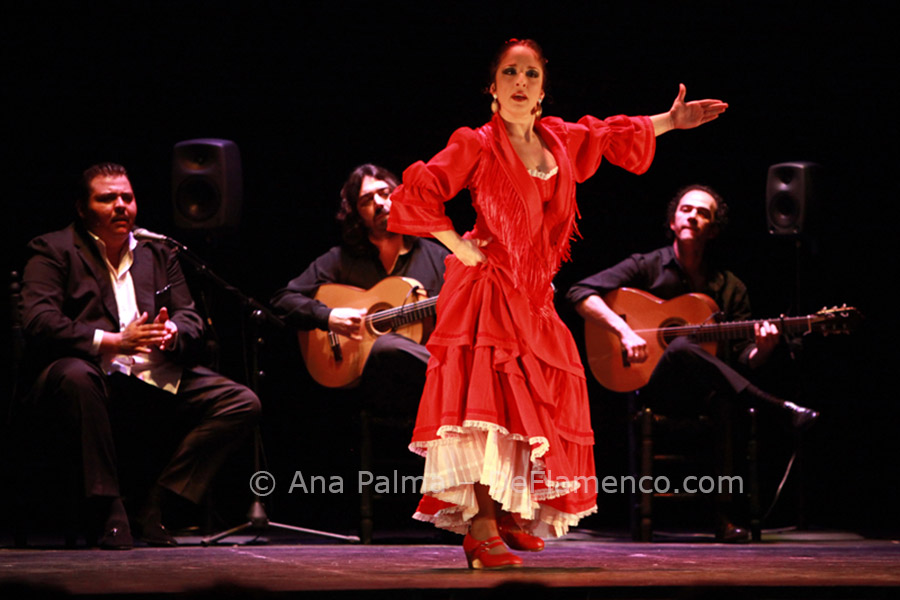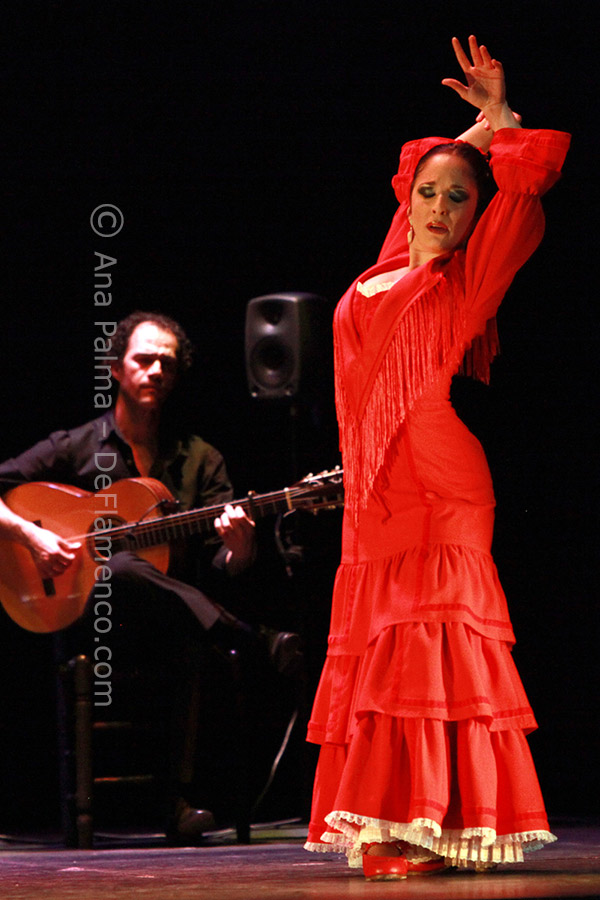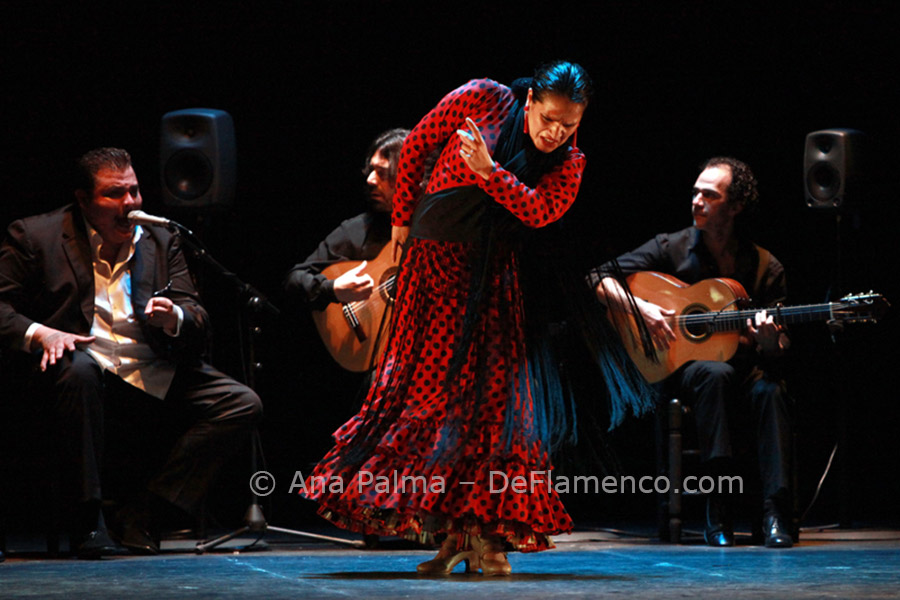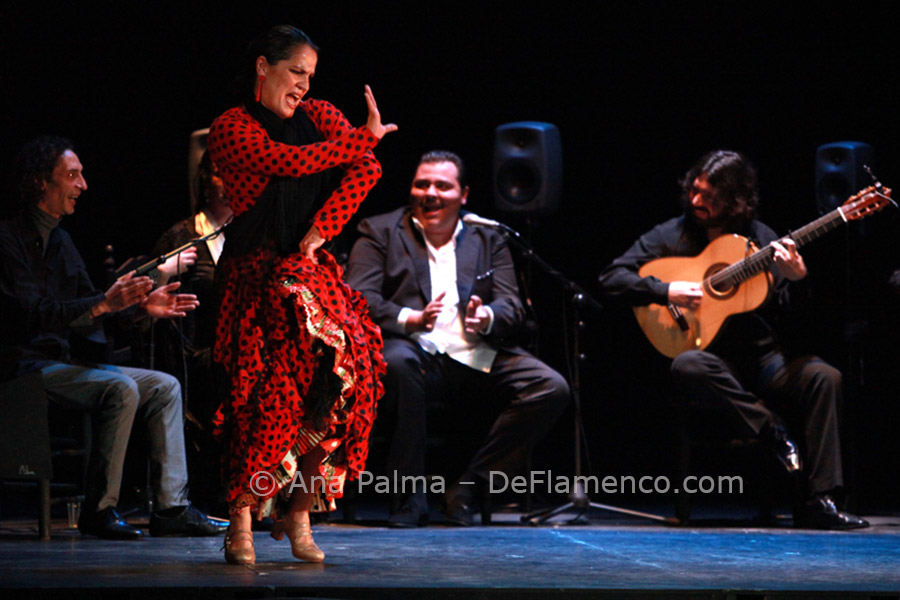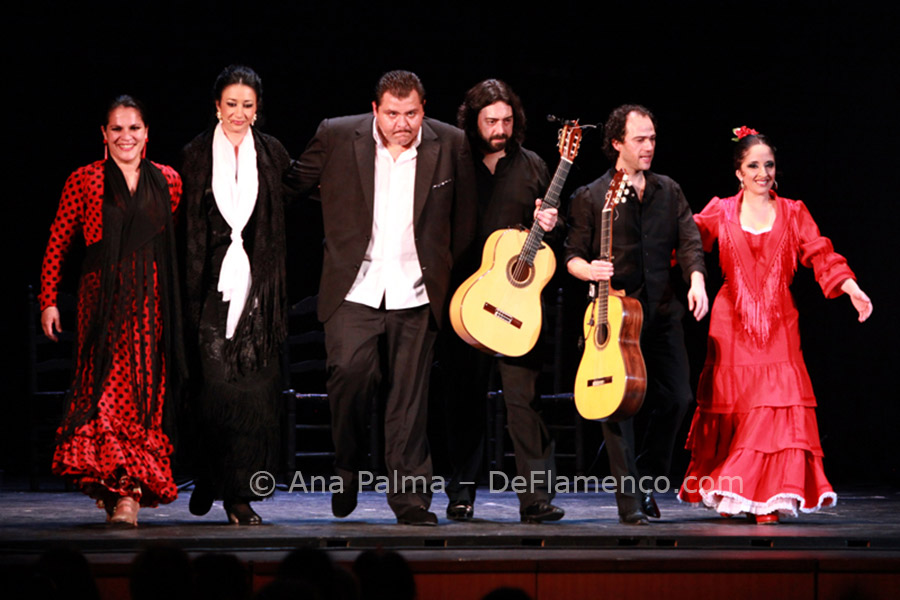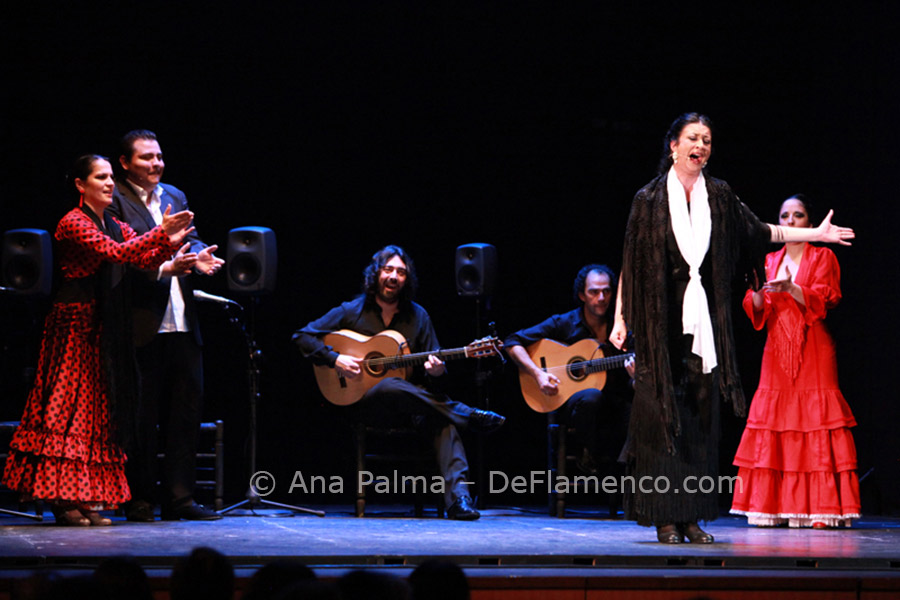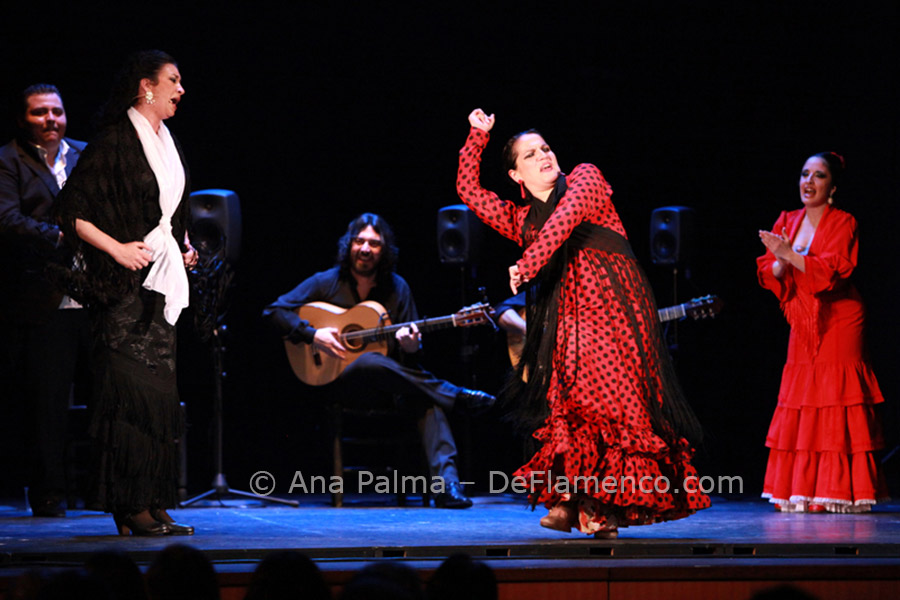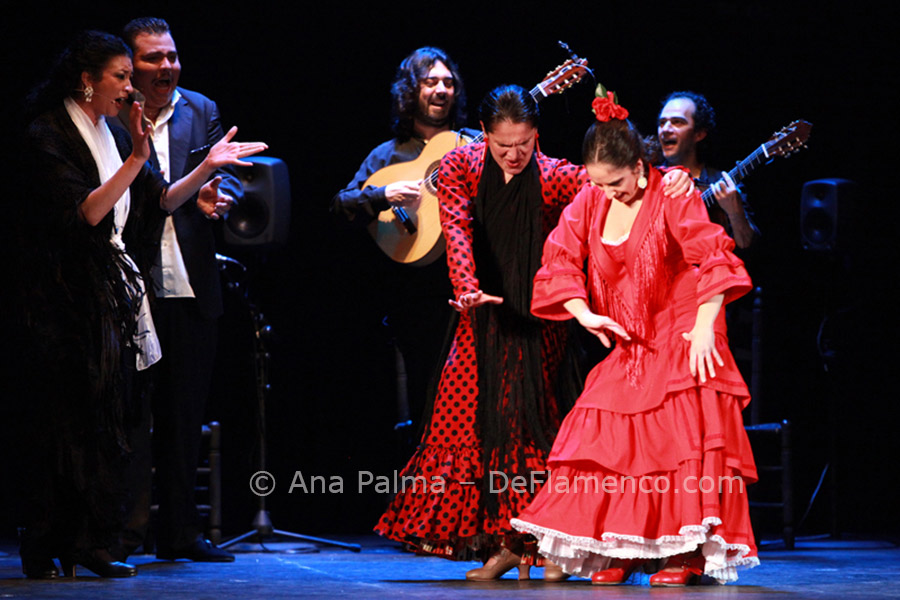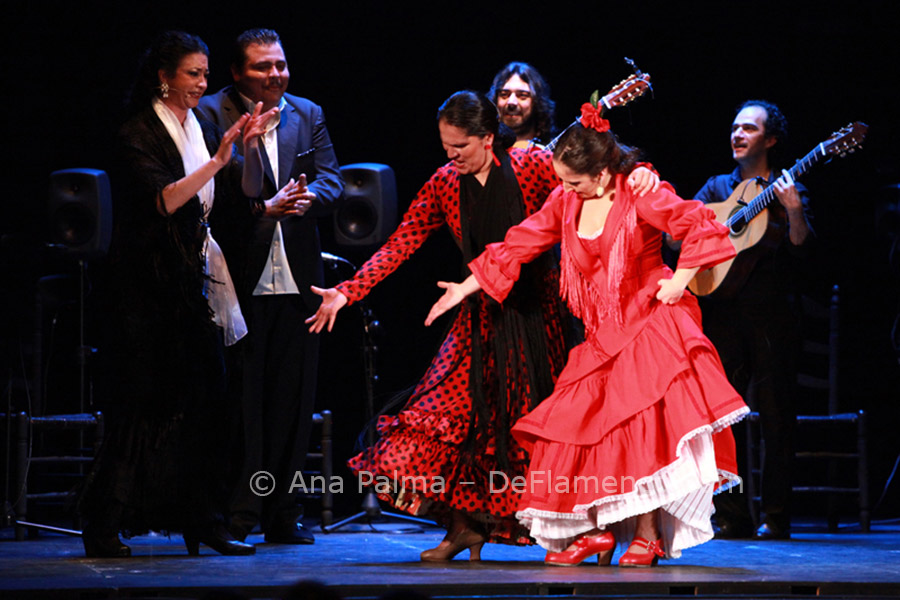 Soraya Clavijo & Lidón Patiño – Festival de Jerez
David Lagos – Mi retoque al cante jerezano