Text: Estela Zatania
Photos: Ana Palma
XVIII FESTIVAL DE JEREZ
Comp. de Danza Española Daniel Doña "A Pie"
Wednesday, February 26th, 2014. Jerez de la Frontera
Special 18th Festival de Jerez – All the information
THE END OF INNOCENCE
Wednesday, February 26th at the Festival de Jerez began differently from other days.  While we slept, without realizing it, our flamenco youth and innocence slipped away.  Paco was no longer with us, and flamenco shuddered from its very roots.  If those of a certain age often complained about his innovations, the younger set often considered him old-fashioned.  What do young people know anyhow?  What do we older people know?  But on Wednesday we were a single entity.  In every corner of the city, which until this moment had been overflowing with celebration and good times, wine and music, flamenco fans were quietly gathered sharing condolences, weeping occasionally…
The Festival program was oddly appropriate: no show at the big theater, a discreet singing recital at the Palacio Villavicencio by Jeromo Segura, last winner of the Lámpara Minera of the Festival del Cante de las Minas de La Uníon and a dark, hermetic work at the Sala la Compañía.  Nearly anything else would have been out of place.
---
COMP. DE DANZA ESPAÑOLA DANIEL DOÑA, "A PIE"
Sala la Compañía, 9:00pm
One minute of silence was observed before the beginning of the show at the historic church now converted into a theater.  It's been many years since this part of the old convent of the Compañía de Jesús has been used as a place of worship, but suddenly the high domed ceiling, the arched niches along the side and the floor-plan in the shape of a cross which normally provide a fairly poor venue for dance shows, suddenly recuperated the original intent, and the stage was again an altar.
As an extension of that reflective moment, when the work "En Pie" began, the first thing we saw was thickly billowing smoke that engulfed the entire stage, all the way to the ceiling.  Two men dressed in black danced together accompanied by the mysterious sound of a cello played by José Luis López who supplied a monotonous drone.  The rhythm of siguiriyas, and we heard an off-stage voice singing tonás.  Very very little light to see the splendid dancing of Daniel Doña and Cristián Martín.
Austerity and darkness is the formula throughout the work.   A long cello solo was only tolerable as extension and expression of the overall mood.  When the dancers return, it's a kind of "Iberian" contemporary style more than flamenco, and we are surprised by the sound of castanets played by both men.
The cello hinted at guajiras, and the sound of a single instrument for such a long time began to be tiresome.  The scant lighting is turned down yet another notch, and we hear an off-stage voice singing temporeras.  Amidst the sense deprivation, without light or music, I can't stop thinking of Paco.
When caña is evoked, we are finally allowed some light, and the work ends with the interpretation of a relatively conventional farruca to recorded music.
As a show, "A Pie" didn't quite come together, but as an invitation to soul-searching and meditation that we're all so in need of in these moments of collective mourning, I'm grateful to these three artists.
---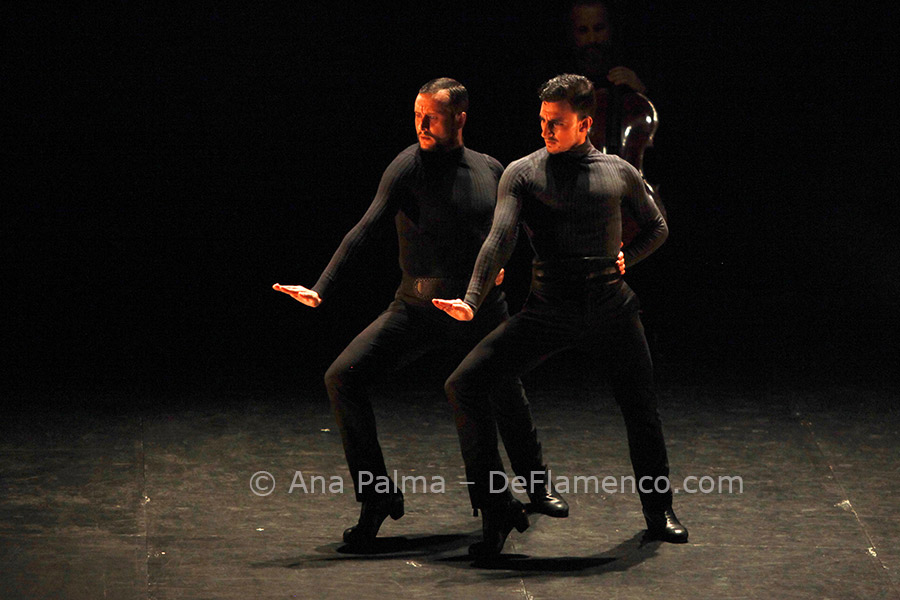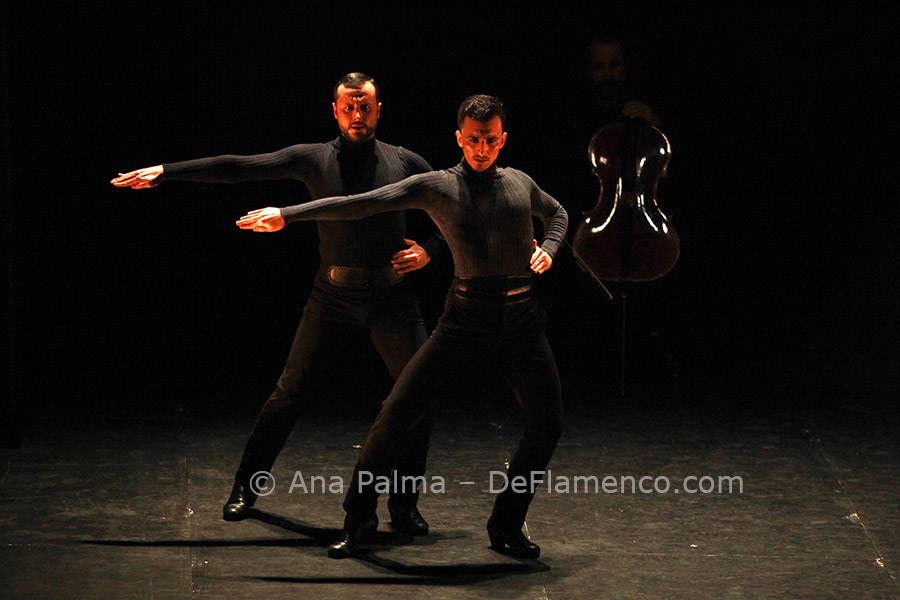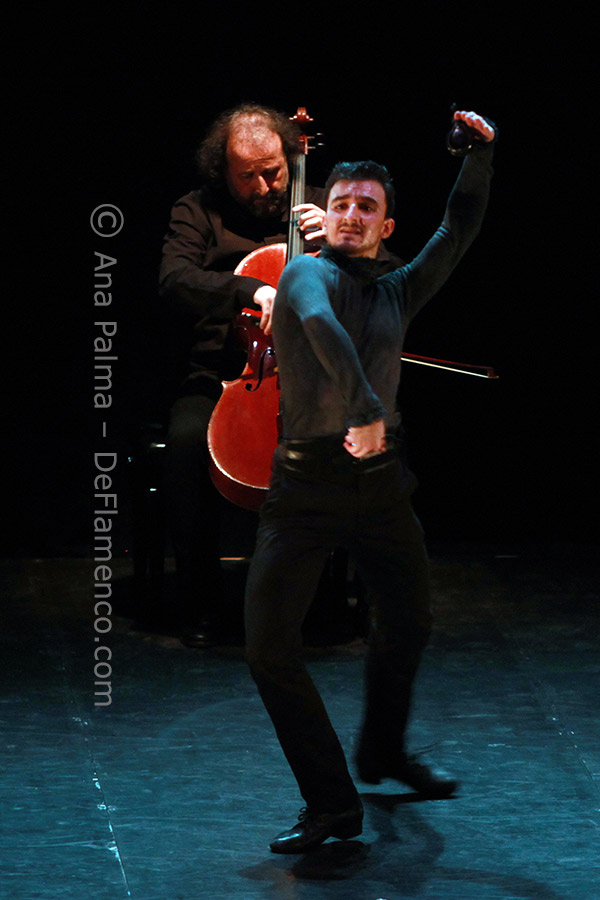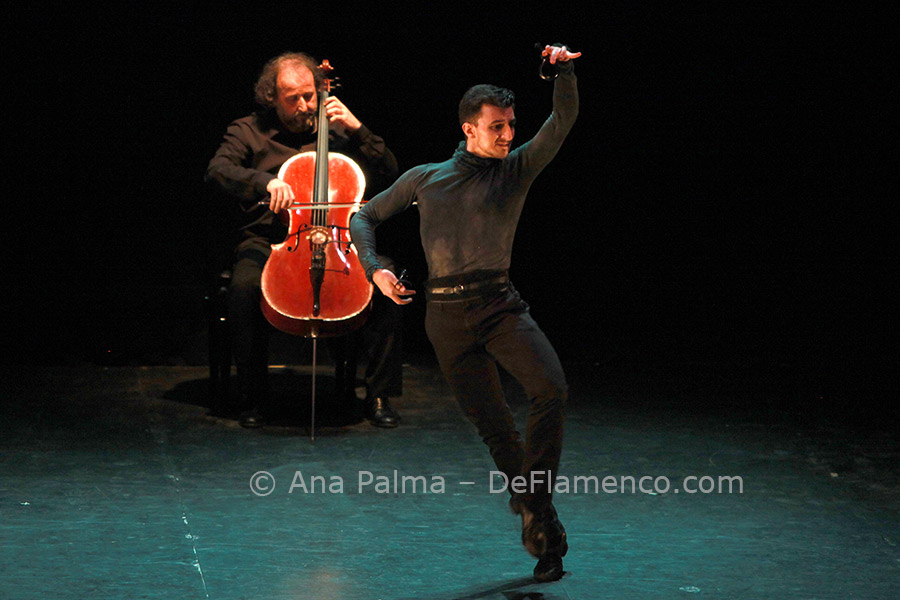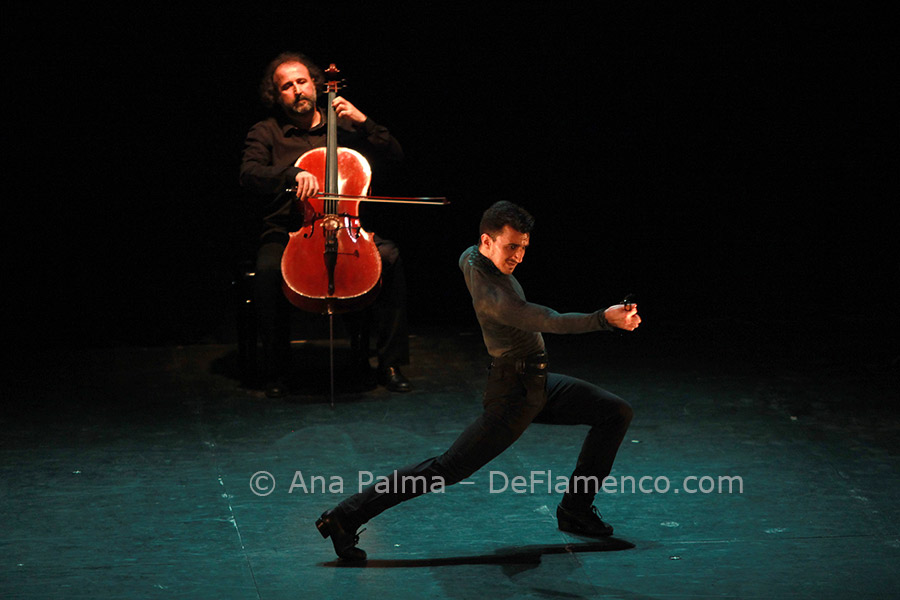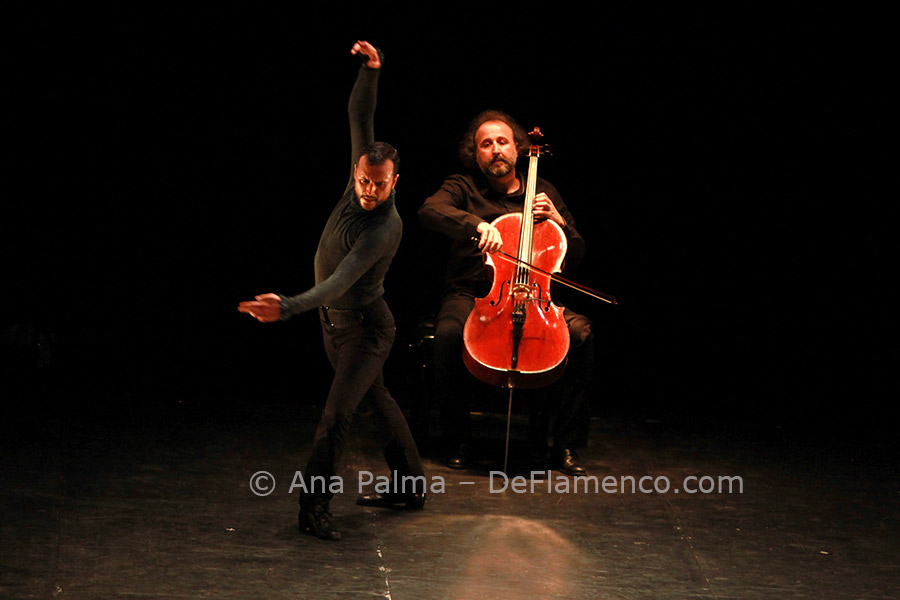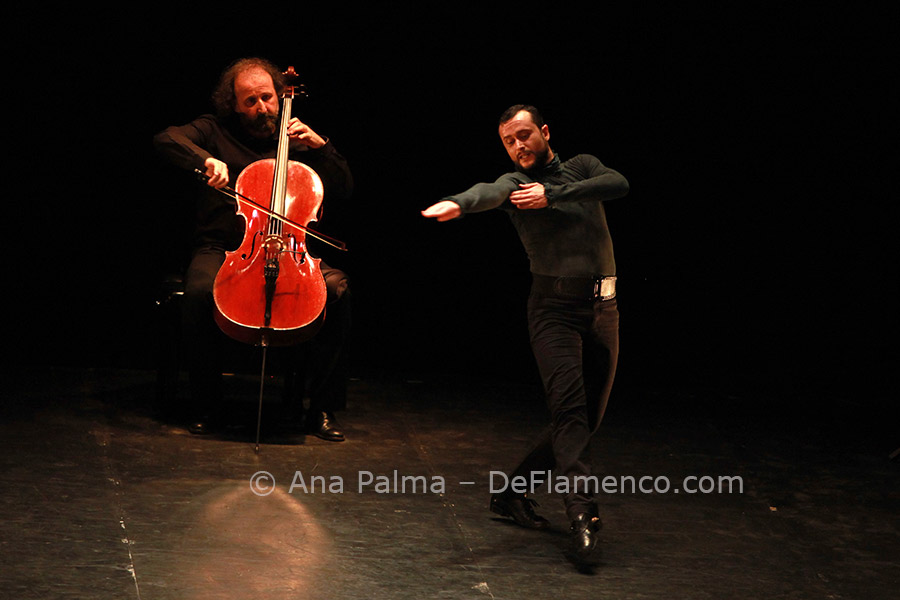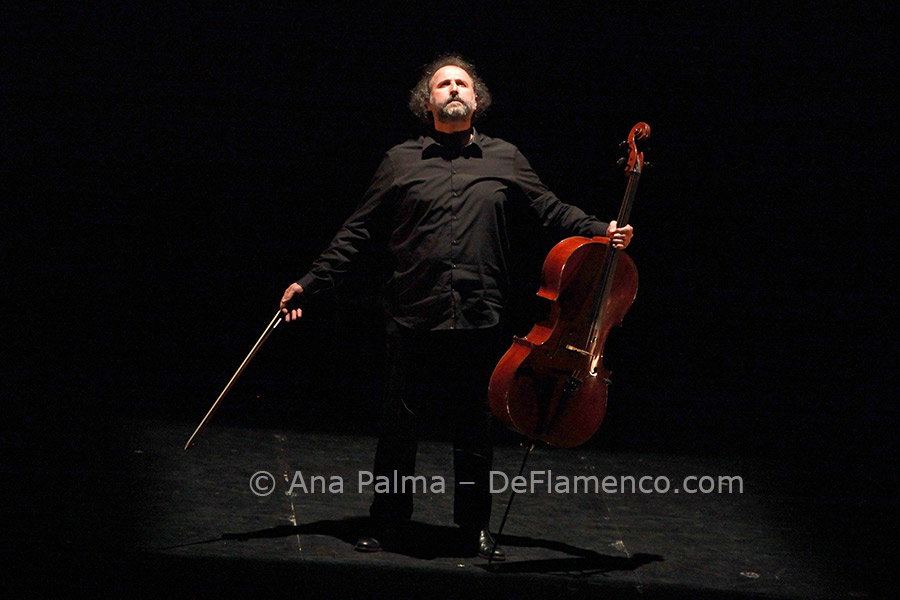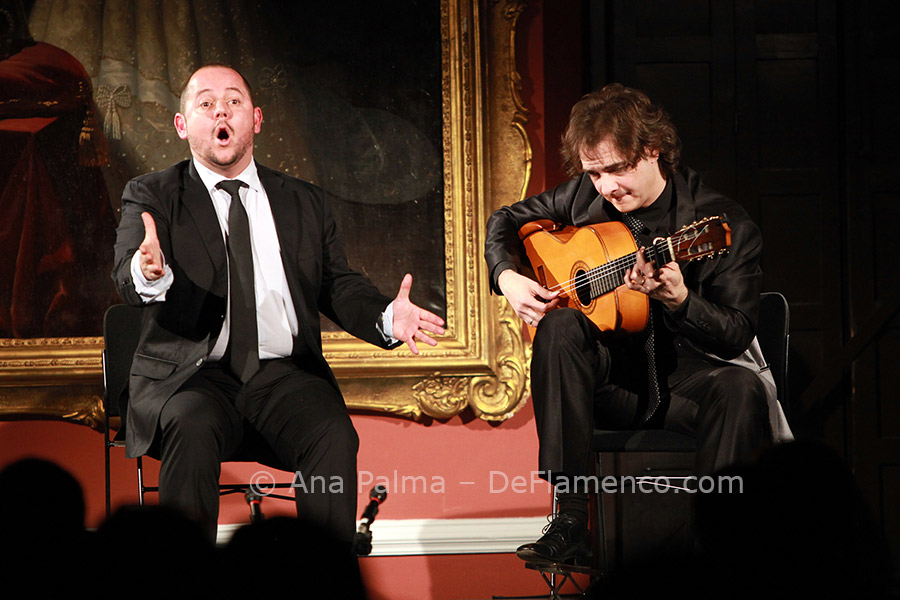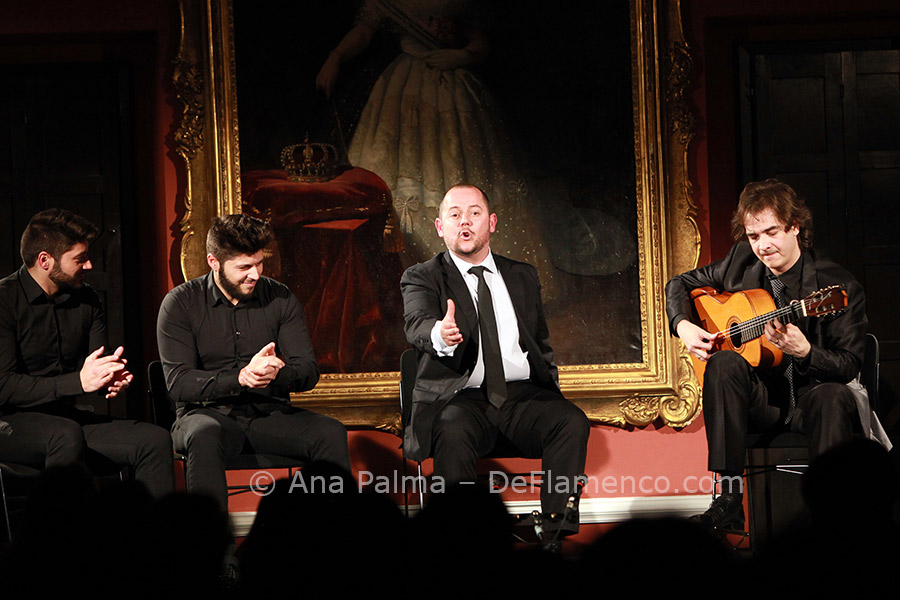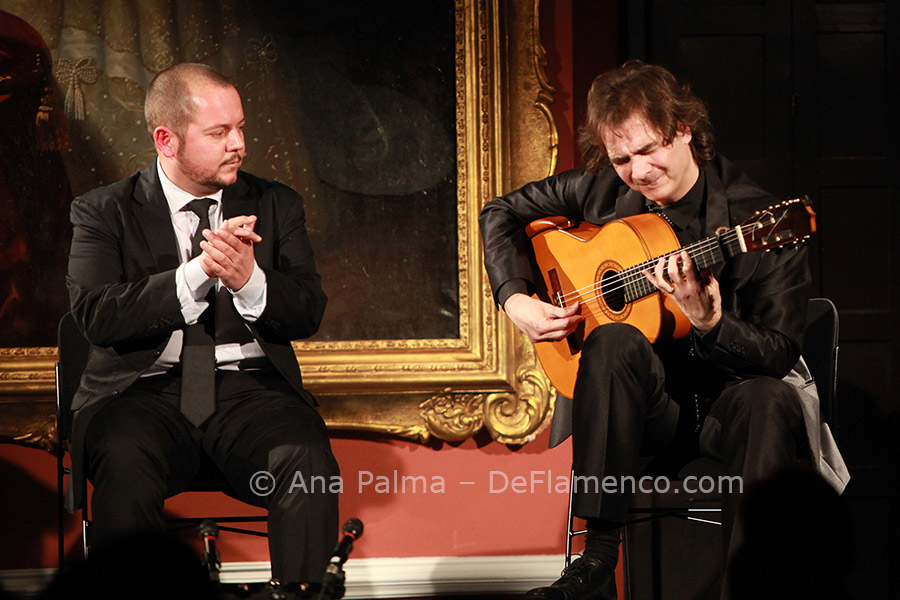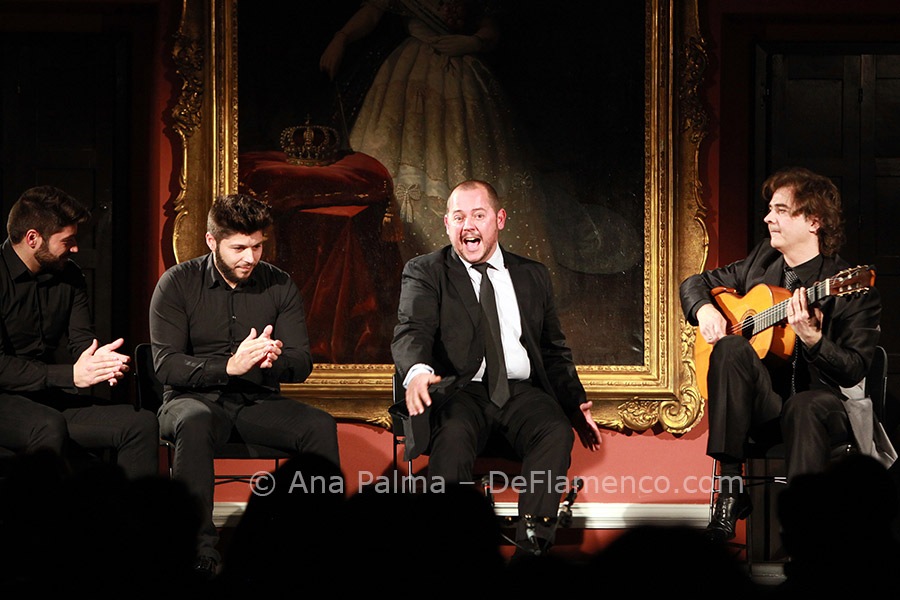 Daniel Doña -Festival de Jerez