Silvia Cruz
Photos: Rafael Manjavacas
Dance: La Lupi and Ángel Rojas. Cante: Antonio Núñez "El Pulga" and Antonio Campos. Guitar: Curro de María. Percussion: David Galiano. Violin: Nelson Doblas. Palmas: Roberto Jaén. Centro Cultural de La Villa Fernán Gómez.
Imposing tribute
The life of Pastora Imperio was the thread, the pretext, employed by La Lupi to offer "Cartas a Pastora" in the series Flamenco Madrid. The work took no risks, nor did it have to, and it became the narrative of a metamorphosis, that of Lupi herself, without a doubt.  There was good dancing for a fine tribute to a person whose entire life was presented on stage by a dancer from Málaga who managed to evoke what little filmed material exists showing Pastora Imperio's arm movements as if she wanted to move the entire Earth.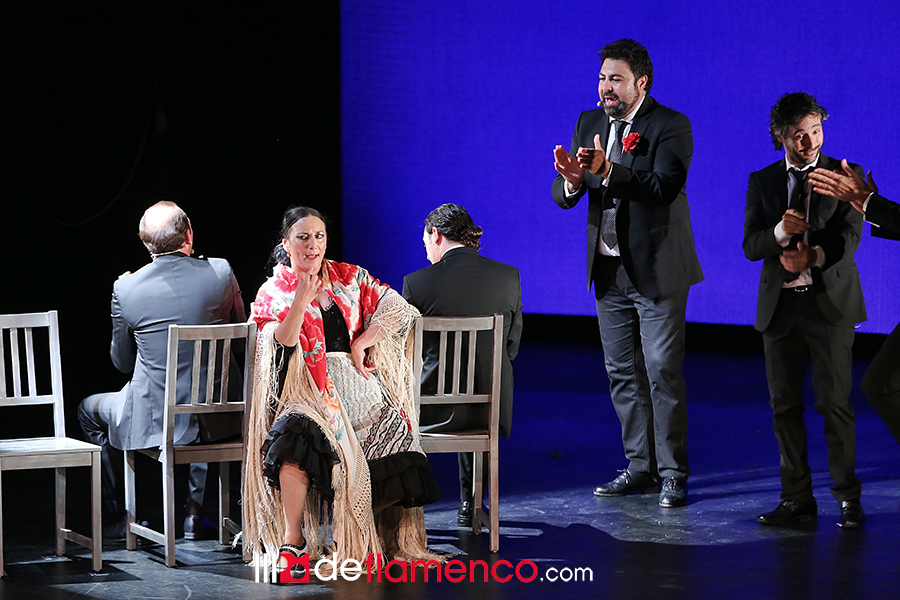 The show began a little slow, perhaps because there was more acting than dancing, and we all wanted to see Lupi dance.  But when the dancing finally came, it was sublime.  Lupi didn't imitate her subject, she simply took what she needed from her in order to evoke her memory.  She explained her love affairs and her emotions with the facial expression of a silent film diva, beautiful, dramatic, perfectly reincarnating the famous painting of Julio Romero de Torres that features Pastora.
What Lupi put on stage was mainly the love story and pain that Pastora experienced with Rafael Gómez Ortega "Gallito", a bullfighter to whom she was married not even one year, and whom she left without anyone knowing why.  From that romance, and the subsequent break-up, the company spun an entire musical.  Musicians and singers helped Lupi narrate the story she had come to tell, they accompanied her in her trials and tribulations, supporting the script.  At some points the stage of the Sala Guirao of the Fernán Gómez seemed too large for the staging prepared by the company, but Lupi, always imposing, filled out the space.  Noteworthy were the tangos she danced as if her very life depended on them, in a clear reference to this form that was one of Pastora's specialties. The siguiriya, which included the metaphor of a hat to represent the man she wanted to forget, was beautiful  Angel Rojas who was in charge of the artistic direction, danced little, at times accompanying Lupi in the role of El Gallo, but exhibiting a great rapport with the dancer.  Special mention for Nelson Doblas who used his violin to emphasize the bitterness of Pastora's thoughts.
The show became tedious in some passages, and the amplification was too loud, which was especially noticeable in the singing, which at times seemed like shouting, but if you can, do go see the show.  The strength of a pioneering woman, a fighter, is well-captured by Lupi.  If it's true, as El Pulga and Antonio Campos sing in the verses of the show, that Spain is starchy, Pastora was sheer flight, free and conscious of her limitless options.  Dressed in a black bata de cola and peineta, Lupi closed out the show triumphantly with bulerías. At that point she was no longer crying over impossible loves, and rather had become Pastora Imperio herself, with a pose of unquestionable elegance and style.  The audience, delirious with that greatness, gave the dancer from Málaga a long heartfelt ovation.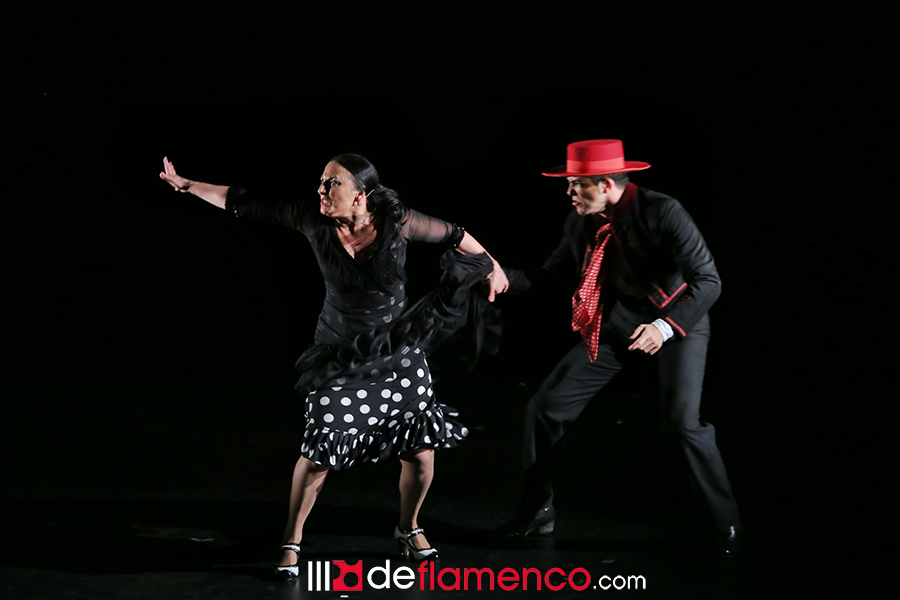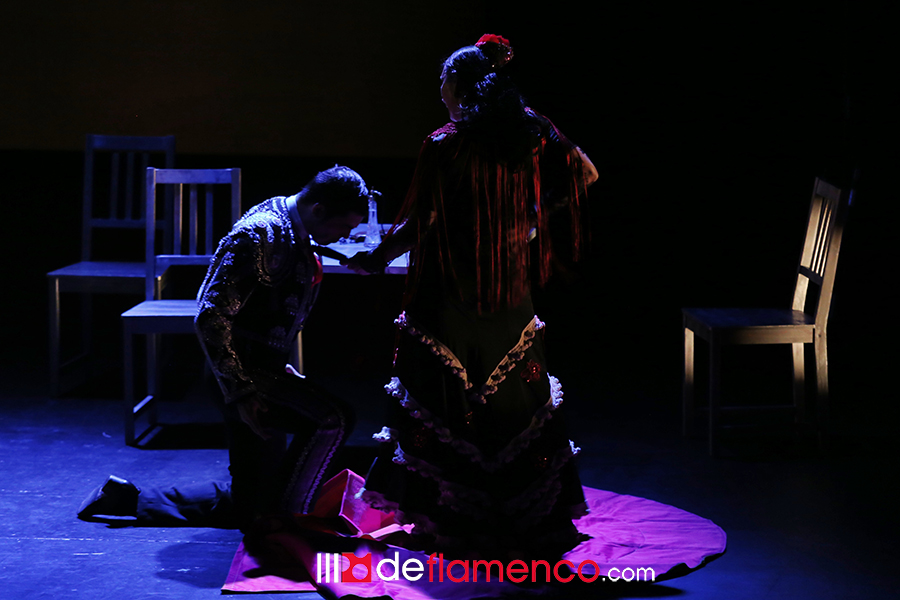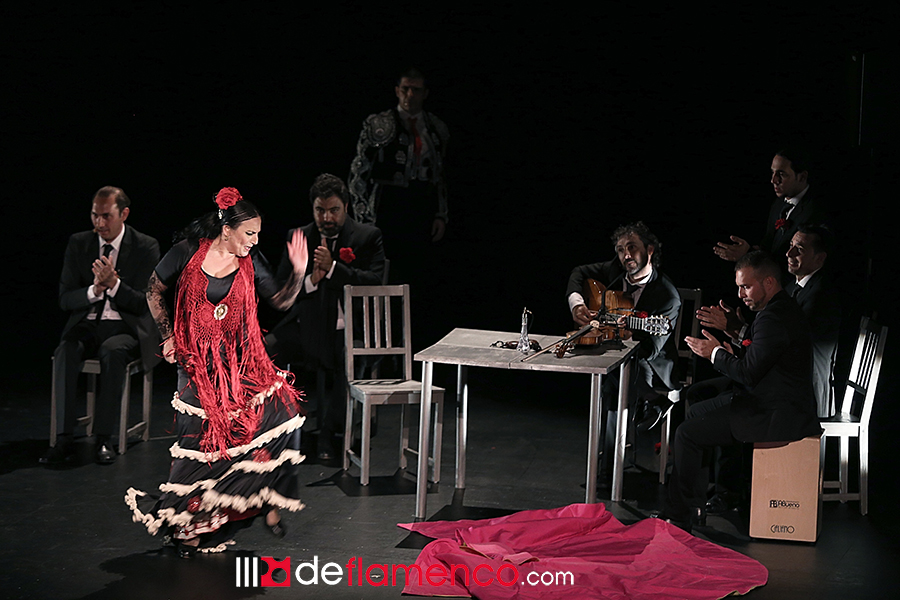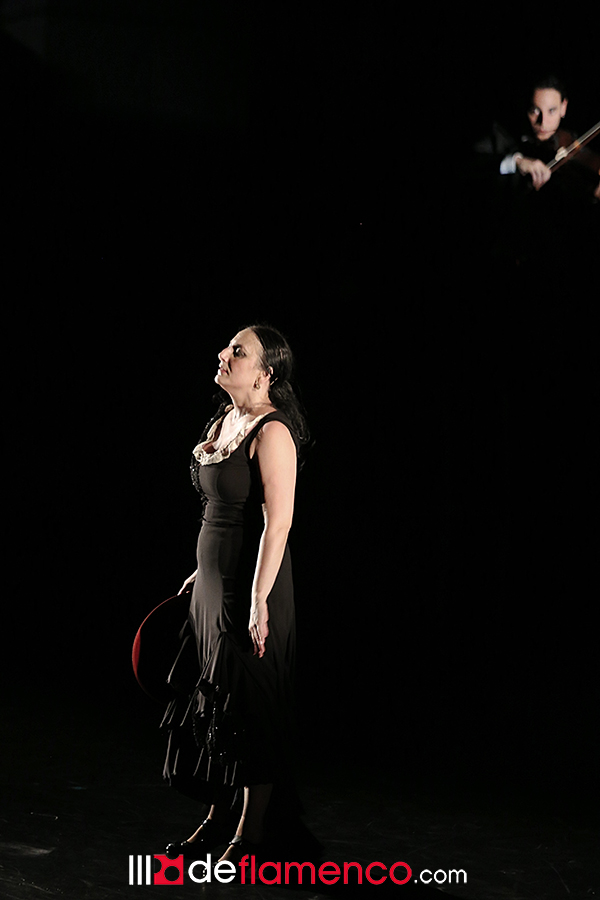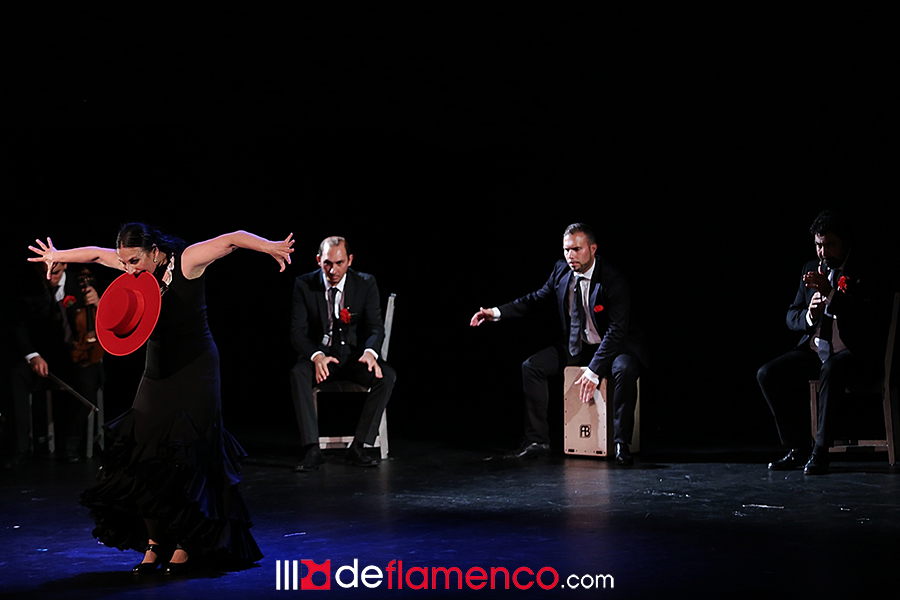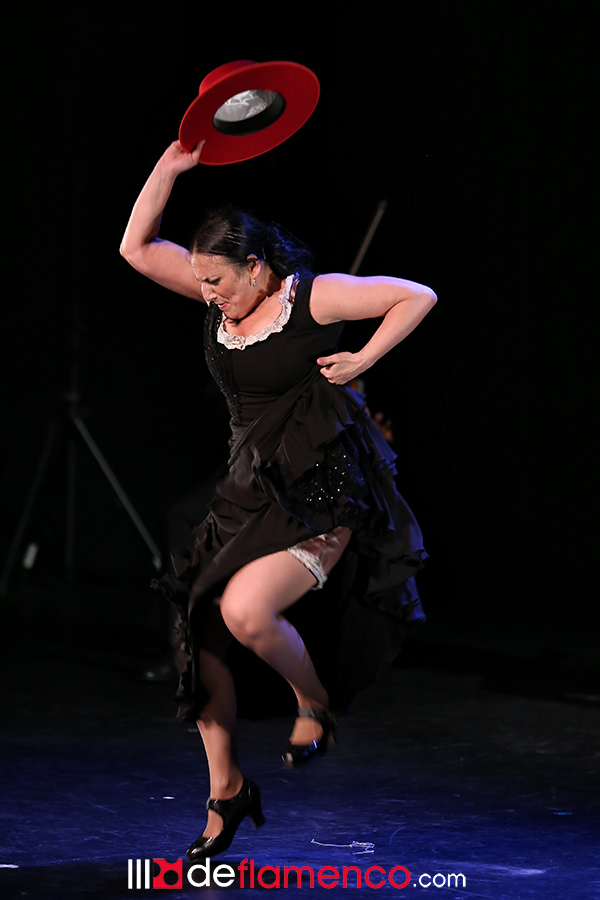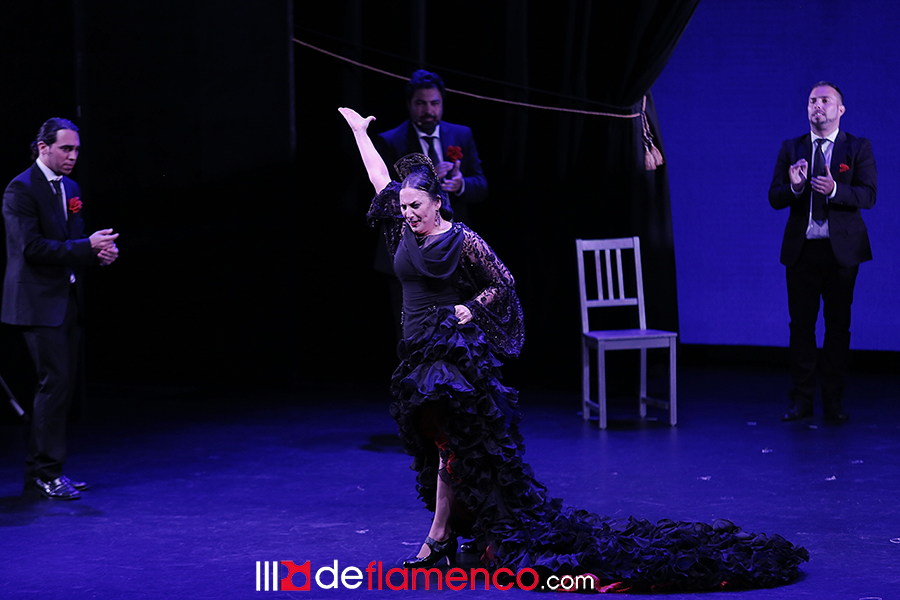 ---