Photos: Marina Leontieva and Alberto Romo
The Russian capital of dance once again had ovations for the Festival Flamenco of St. Petersburg. Carlos Chamorro, Mariana Collado, David Coria and Ana Morales filled the frozen streets of St. Petersburg in December with their warmth, with this young festival that opens new horizons of cooperation between Spain and Russia.
Once again, for several days, St. Petersburg became the flamenco epicenter of Russia, presenting flamenco in all its varieties, although always as a theatrical artform.  This event has received a diversity of artists such as Belén Maya, Sara Calero, Patricia Guerrero, Rocío Molina with La Tremendita, Dorantes and Andrés Marín, among others.  This year the festival took place December 5th and 6th, and placed its bets on two aesthetically different shows of exceptionally high quality.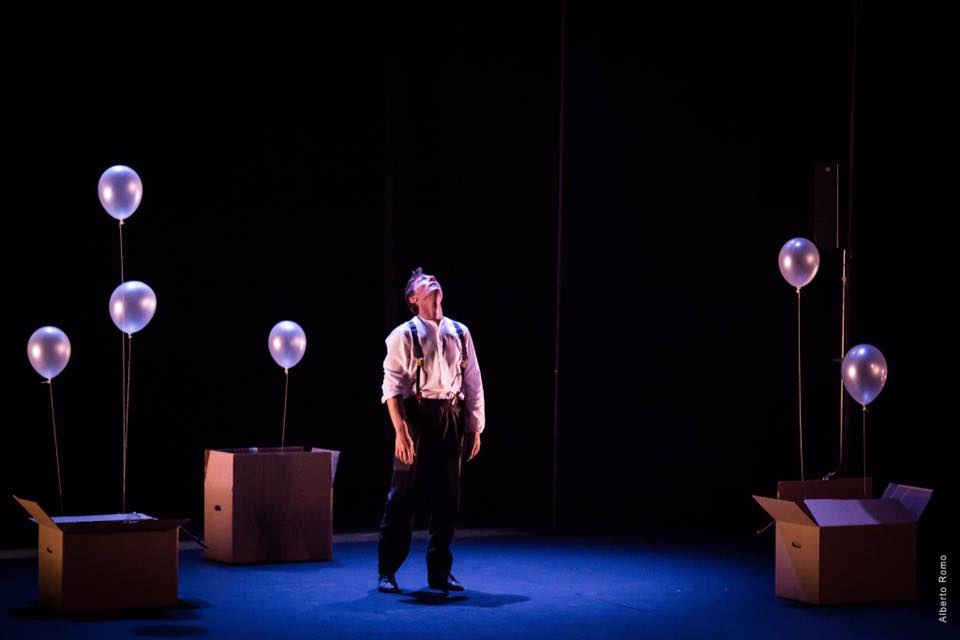 The Bojiganza company of Carlos Chamorro and Mariana Collado, inaugurated the 2016 edition with Vecinos, a work perfectly well-rounded by both its interpreters in this musical montage of varied registers, such as those of José Almarcha, Yann Tiersen and Pablo Suárez.  The production was well complemented by projections of artist Manolo GV, and even the off-stage voice of Eduardo Galeano. Chamorro and Collado have created a work full of tenderness, but also reflective of a multitudinous socieity in which, nevertheless, people don't know who their neighbors are, thus making difficult the possibility of developing human relationships. Efficient staging, and the magnificent performance of the dancers managed to sustain a work with only two artists on stage, quite a feat.
The following day David Coria was the star, with the collaboration of Ana Morales as guest artist.  This work was centered more on dance itself, with both interpreters offering an intense journey through a diversity of styles.  Espiral aims to express the important relationship between the past, the present and the future of flamenco.  This show could be summed up with the following thought inspired in Machado: the past is not gone, nor has tomorrow arrived, nor has yesterday been written.  The show has no down moments, and both the musicians (Miguel Ortega, Jesús Guerrero and Daniel Suárez, all splendid) and dancers stay on stage in order to give that continuity and intensity to the work.  Coria and Morales are endlessly resourceful, and execute their art with great precision.  This is much appreciated by the Russian audience, who gave the artists a strong standing ovation.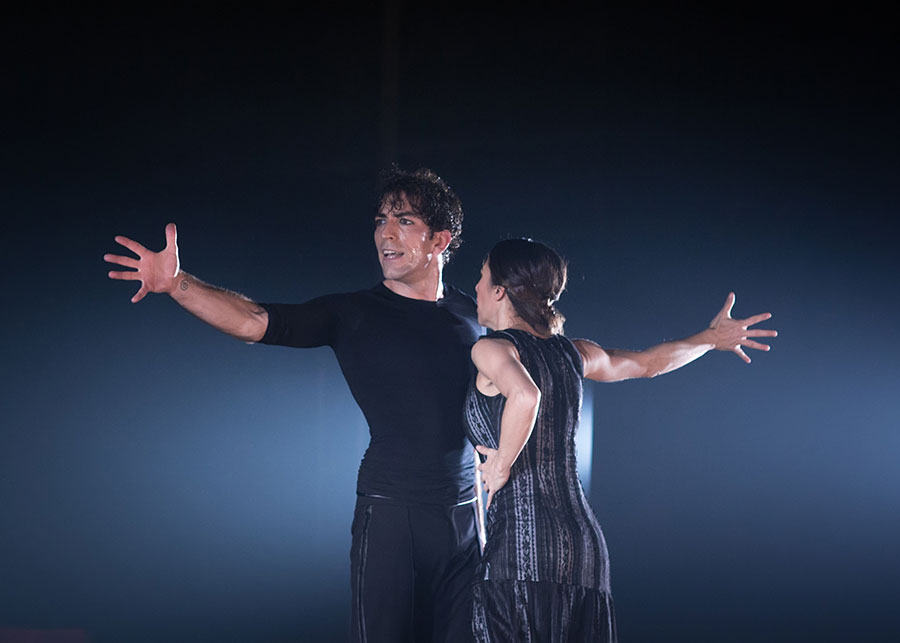 Another noteworthy aspect of this festival is how it's administered, based on the coproduction of two private enterprises, one Spanish and one Russian: Proyecto Flamenco en el Mundo ( Endirecto FT and Asociación Flamenco en el Mundo), and La Casa del Flamenco Flamenquería. Both managed to get important support such as that of Marca España, INAEM (Ministry of Education, Culture and Sports), Turismo Andaluz, the Spanish embassy in Russia, the Russian Cultural Ministry and the Instituto Andaluz del Flamenco.
---