Text: Estela Zatania

Photo: Rafael Manjavacas
MANUEL MONEO (1950-2017)
This morning, December 19th, 2017, when everyone was preparing for the Christmas holidays, flamenco fans had to assimilate the passing of the last great singer of a generation of greats.
Manuel Moneo Lara, brother of El Torta and of Luis Moneo, father of el Barullo, was born in 1950, just in time to hitch his flamenco wagon to the school of Antonio Mairena whom he fervently admired, in this city where normally Caracol is the favorite.  "I like the singers of Jerez, but when I wake up in the morning and listen to Antonio Mairena singing a martinete, it makes me cry" he declared in 2009 when I interviewed him.
Being supported by Manuel Morao opened many doors for him, as had happened with so many other young hopefuls in Jerez.  Manuel was a sober and serious singer, with overwhelming dignity. He rejected all commercialism and had the good taste and good fortune to leave some fine recordings of his art.
He was a passionate defender of Jerez, but on his own terms.  He put Manuel Torre on the highest altar, and Juanito Mojama was another of his idols.  It's no surprise his seguiriyas shook the air, his bulerías had the weight of importance, bulería pa' escuchar had the pungent taste of his hometown and his martinetes were devastating as can be experienced point-blank in the Carlos Saura film where he faces off with Manuel Agujetas.
Once upon a time there was flamenco singing from Jerez, a treasure and a tradition, singers great, small and in between, a way of singing that practically defines the genre.  Manuel Moneo is now with the singers he so admired, and the art of flamenco has become sadly, terribly and irrevocably diminished by his passing.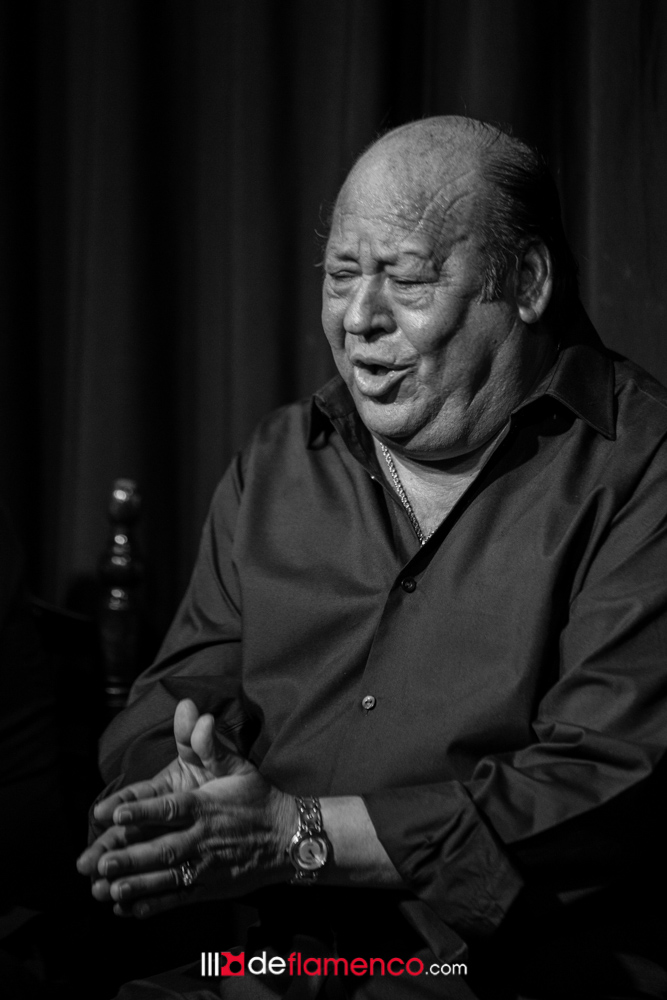 Video:
---