In the venue called La Tentation in Brussels, the official presentation of the Las Minas Flamenco Tour in Europe took place.
Important personalities of European institutions and Belgian tourism and cultural sectors were in attendance.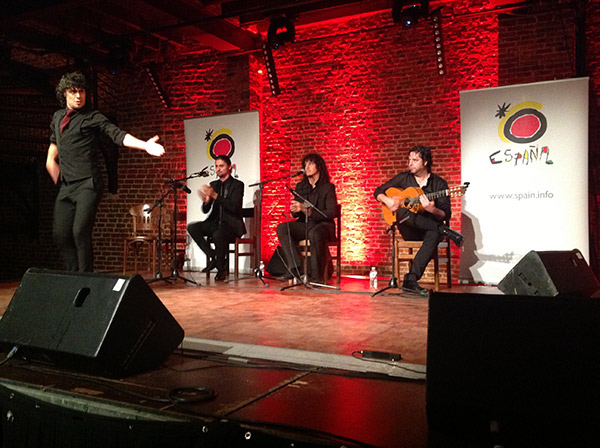 During the official act, the following authorities intervened: Ramón Luis Valcárcel Siso, President of the Region of Murcia and the Committee of European Regions, Francisco Bernabé Pérez, Mayor of La Unión and Executive President of the Fundación Cante de las Minas, Ignacio Matellanes, Spanish Embassador to Belgium, and Felipe Formariz, Director of the Spanish Tourism Office in Brussels.
After the presentation there was an extraordinary flamenco show in which two winners from the last edition of the Festival Internacional del Cante de Las Minas performed: Ricardo Fernández del Moral (cante winner in 2012), and Jesús Carmona (dance winner in 2012), accompanied by his group.
The show was open to the public and received more than 1000 people who filled the venue.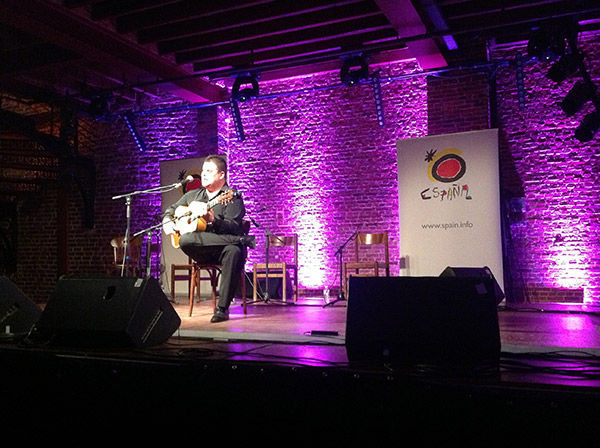 This presentation took place in collaboration with La Tentation, a refurbished area in the center of Brussels, and an excellent example of the city's industrial architecture.  La Tentation is a cultural reference in the Belgian and European capital where, throughout the year, countless cultural events take place in which the Spanish presence has great importance.
This event was sponsored by Tourspain and had the support of the private sector which collaborated in the organization, most notably Hoteles NH, Jetairfly.com, SNCB, Bodegas Castaño and Cerveza Estrella de Levante.
---