The Bienal gets underway with a tribute to Morente
The 18th edition of the Bienal de Flamenco de Sevilla begins tomorrow with the show "Enrique Morente, Granada, Sevilla, Nueva York" scheduled to take place at the Maestranza Theater at 8:30pm
September 12, 2014
Twittear
Through October 5th, 67 shows will be presented, including 21 world premieres and two national premieres to be seen at various venues throughout Seville.

The late Enrique Morente will be the undisputed star of the Inaugural Gala of the 18th edition of the Bienal de Flamenco that begins tomorrow, Friday, at the Teatro de la Maestranza at 8:30pm. "Enrique Morente, Granada, Sevilla, Nueva York" includes the participation of the singer's three children, Estrella Morente, Soleá Morente and Enrique Morente Carbonell, in addition to Carmen Linares, El Pele, Arcángel, Juan José Amador, Javier Latorre, Israel Galván, Silvia Pérez Cruz, El Pájaro and Tomás de Perrate, among other performers who make up the numerous cast.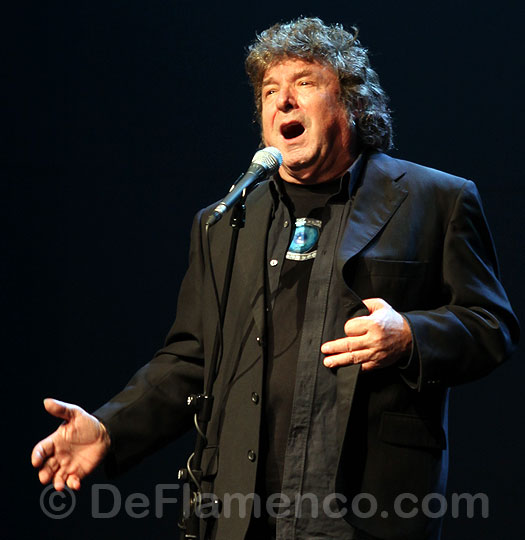 The show was conceived as an in-depth review of the immensely important legacy of Morente, emphasizing his creative capacity. Musical pieces of the singer, along with unpublished work will offer the chance to study up-close one of the great innovators of the genre with a work that even after the artist's passing, continues to be influential. This gala tribute is directed by Pedro G. Romero, José Luis Ortiz Nuevo and José Manuel Gamboa, and includes the participation of Proyecto Lorca: Juan M. Jiménez (saxophones), Antonio Moreno (percussion), Daniel B. Marente (piano and synthesizer), Marco Serrato (upright bass and electric bass).

Throughout more than 34 years of history, the Bienal de Flamenco has seen the participation of Enrique Morente in its official programming. Back in 1986 at the Hotel Triana he participated in the show El Oriente del Sur: Granada Junto a Tía María Habichuela, Luis el Polaco, José Luis Postigo y los Gitanos Viejos del Sacromonte. In 1992 he was in concert with Max Roach at the Maestranza Theater; in 1996 at the Lope de Vega Theater and in 1998 the Poema de Cante Jondo. He opened a new decade at the Olympic Stadium to close out the 2000 edition. He also participated in Israel Galván's show Arena in 2004, and again closed the Bienal at the Maestranza with a gala show in 2008.
more information: www.labienal.com