LOS VERANOS DEL CORRAL 2010
In Granada's Corral del Carbón, from July 19th to August 6h, the 12th Muestra Andaluza de Flamenco is scheduled to take place.
July 5, 2010

Twittear

As has long been the custom, the programmed artists are up and coming flamenco stars who have proven to be of interest, with the organization's double objective of presenting newcomers and bringing back veterans. The series is a showcase for recent work in cooperation with proven maestros. Granada performers are highlighted in particular.

This year's edition includes the collaboration of the Carmen de las Cuevas studio which is organizing flamenco dance courses that complement the performances. Courses are to be given by the maestros Javier Latorre, Rafael Campallo, Juana Amaya and Rafaela Carrasco.
Monday 19 july
MARINA HEREDIA

Tueday 20 july
EL FARRU


Wednesday 21 july
NENE DE SANTA FE
ALBA HEREDIA
Thursday 22 july
LA CHEKARA FLAMENCA


Monday 26 july
MIGUEL OCHANDO
EVA ESQUIVEL


Tuesday 27 july
LA NITRA
ADELA CAMPALLO


Wednesday 28 july
JUAN PINILLA
LUCIA GUARNIDO


Thursday 29 july
BELEN MAYA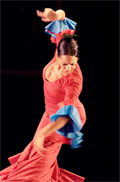 AUGUST
Monday 2 august
EL GAYI
ANA MORALES


Tuesday 3 august
MIGUEL LAVI
LUISA PALICIO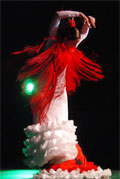 Wednesday 4 august
ENRIQUE MORENTE (Hijo) Y JUAN HABICHUELA (Nieto)
AMADOR ROJAS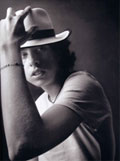 Thursday 5 august
ALICIA GIL
DANIEL NAVARRO


Friday 6 august
ANTONIO CAMPOS