November 7th to 25th at the Chaillot National Theater, the premiere of Andrés Marín's "D. Quixote"
A festival that seeks to give visibility to the art of flamenco in all its manifestations, in harmony with the objectives of the stage that is to receive this cultural undertaking, the Chaillot National Theater, in this way to attract the knowledgeable audience that enjoys flamenco, but also those unfamiliar with it, the audience of followers of dance and of theater in general, as well as spectators who are the most receptive to high-quality artistic forms of expression.
As far as the program, it must be noted that this bienniel is presenting flamenco in all its global extension, and all its various forms of vocals, music and dance, although the latter is highlighted.  All the shows will be debuts in Paris, and in the case of co-productions, they will be world premieres, as is the case of Andrés Marín's "Don Quixote".  The program is rounded out by Alan Lucien Øyen with Simulacrum; José Galván and his show Tablao; Mayte Martín and Flamenco Clásico; Jesús Méndez with Voz del Alba; Rafaela Carrasco who will interpret her Nacida Sombra; David Coria and Ana Morales who will bring Espiral to the stage; Rocío Molina with Rosario La Tremendita will present Afectos; and Patrice Thibaud is bringing his production, Franito.
PROGRAM
Andrés Marín
D. Quixote
Salle Jean Vilar
From 7 to 10 November 2017
Alan Lucien Øyen
Simulacrum
Salle Firmin Gémier
From 7 to 8 November 2017
José Galván
Tablao
Grand Foyer
From 10 to 12 November 2017
Mayte Martín
Flamenco Clásico
Salle Firmin Gémier
11 November  2017
Jesús Méndez
Voz del Alba
Salle Firmin Gémier
12 November  2017
Rafaela Carrasco
Nacida Sombra
Salle Jean Vilar
From 14 to 15 November  2017
David Coria / Ana Morales
Espiral
Salle Firmin Gémier
From 15 to 16 November  2017
Rocío Molina / Rosario La Tremendita
Afectos
Salle Jean Vilar
18 November 2017
Patrice Thibaud
Franito
Salle Firmin Gémier
From 18 to 25 November  2017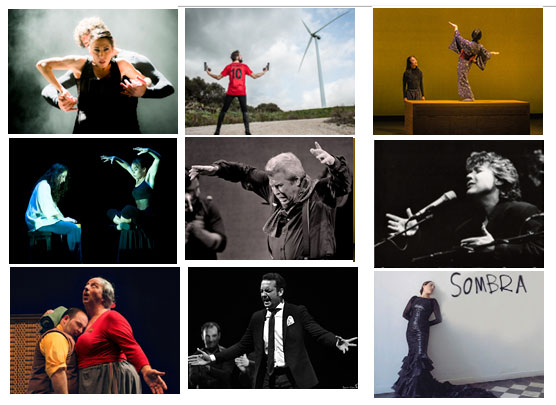 ---