Interview: Rafael Manjavacas
José María de Llobet
We're speaking to Manuel Fernández, Catalonian flamenco singer, about his new recording "Por Arte de Magia" which includes Arabic rhythms, tributes to artists such as Marelu, Las Grecas and los Chichos, some lyrical songs and a reinterpretation of the hymn "Lo Bueno y lo Malo" of Ray Heredia.
"Por Arte de Magia" will be presented at Barcelona's Sala Apolo next April 30th.
For the first time at Deflamenco.com, we are including the audio of an interview, along with some pieces from Manuel Fernández' record, as part of the Audio-Blog we inaugurated a few days ago.  You can listen to it here:
Where are you from Manuel?
I was born in Barcelona and raised in Badalona, although I was half the time in Seville, and the other half in Badalona.  My family is from Andalusia, between Málaga and Seville, I'm a mixture of Catalonian and Andalusian.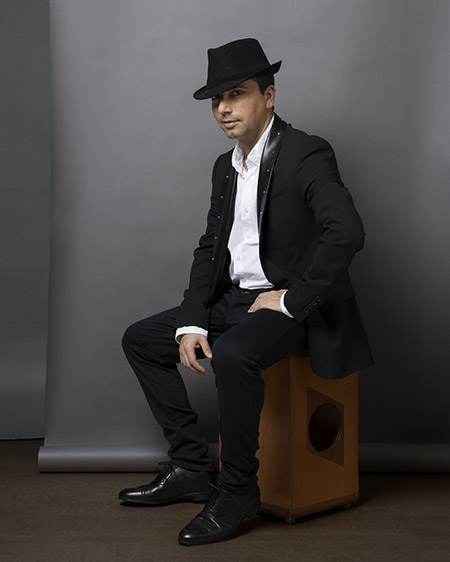 In your bio it says you debuted at the age of 6.
Those are my earliest musical memories, at a festival in Pueblo Nuevo they put me up on stage and I sang a song of Las Grecas who were my favorite group at the time.
That kind of music was very popular during that era, Las Grecas, Los Chichos, La Marelu…
All over Spain it was the music people were listenting to, and Las Grecas were even known internationally…as far as I'm concerned they were the pioneers in the fusion of instruments not usually used in flamenco.  They never recorded cante jondo, but for me they were flamenco.  Whether or not you categorize it, a flamenco record doesn't have to be conventional cante…it can be the form of expression and interpretation, and those women's voices were very flamenco.
On your record there is something based on that musical genre.
The song "Amor Mío" aims to be a tribute to the artists I've always listened to, we made arrangements that give an updated feel without losing the essence of the song.
And from what we can tell from listening to the record, another of your references is El Lebrijano.
I was lucky enough to work with him in 1992 in the shows "Azabache" and "Tierra", I was one of the dancers.  I learned a lot from El Lebrijano, watching him rehearse and how he prepared his shows.  He's a singer I've always admired very much.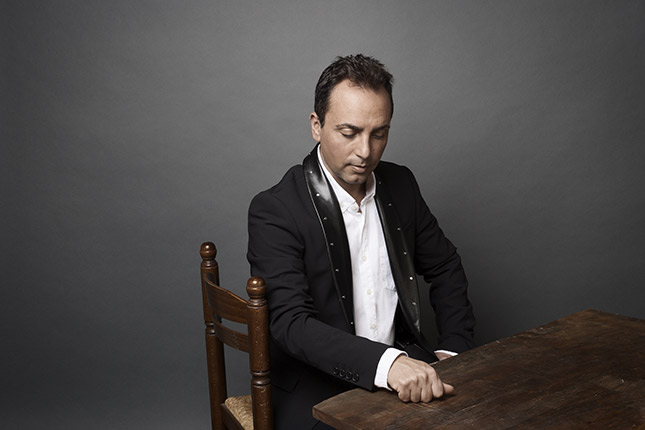 The piece "Granate" of Juan Peña el Lebrijano speaks of Granada.
It's the story of the last Moslem King of Granada, a story of love and suffering, a piece for which Juan used a lot of Arabic musicians, I decided to include musicians from the Sahara, with three young Saharan girls from Catalonia, to defend the presence of the Saharan culture, a community nearly forgotten by governments.

In many ways you're an activist, I believe you also direct a cultural association in Badalona.
Yes, we have a flamenco cultural association, buy the most important activism we carry out through an association aimed at helping the Saharan people.  On the record it's clear I wanted to do fusion with this music, and I think it came out quite well, "Granate" is a piece that always gets a standing ovation in live performance.

You include the lyrical song "Pena Penita Pena" of Quintero, León y Quiroga, it seems this type of music is fashionable now.
I do it to bulerías, I've always sung for dance and I give it a flamenco spin.  Aside from fads that come and go, there is a star who has revived many classic songs, Isabel Pantoja, on two of her records.  In my opinion it's thanks to her lyrical song has triumphed in Andalusia and also Catalonia, and in Argentina Isabel is a major figure.  This kind of music will never go out of style, just like flamenco. Miguel de Molina used to say that a song can never make an artist, that it's the other way around, the artist, with personality and creativity, makes the song.  That phrase really made me think, and I knew I had to adapt "Pena Penita Pena" to my own territory.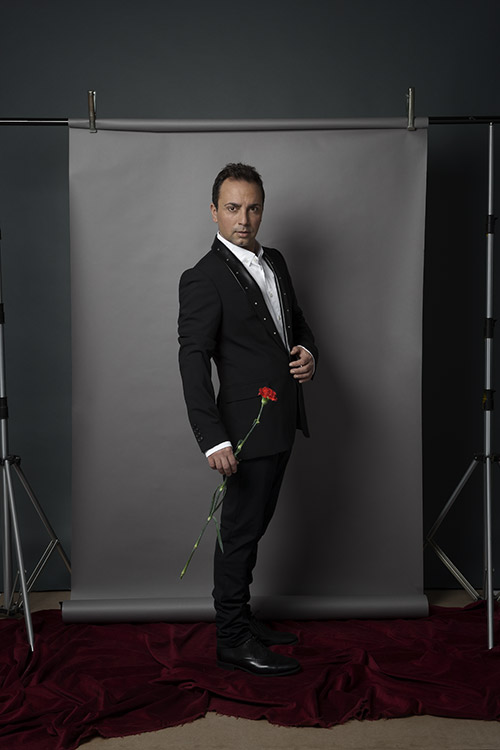 Then there's the piece "Lo Bueno y Lo Malo", in defense of Ray Heredia.
Ray Heredia was a great composer and performer, but unfortunately his career was cut short, he left us one recording, a jewel that many people have drawn from.  One piece that has always been with me and which I've always sung couldn't be left out.
On Badalona televisión you presented a program "Flamenco y Copla".
It was a series of ten programs I was offered, a very nice experience, and I was lucky enough to have some wonderful guests, José de la Vega, Maruja Garrido, La Tani, Miguel Poveda, Falete…interviews, biographies, historical videos of Carmen Amaya, Vicente Escudero, Camarón…
Who are "The Pinker Tones"?
They're a group that does electronic music, producers, fine musicians, they just happened to be a part of this project, the producer Lluís Ventós told me about them.  Half the record was made in Seville with José Carlos Seco, and the other half in Barcelona, and we thought of them for the musical arrangements, I think it came out very well.  This isn't a normal record, I'm not saying better or worse, just different.
You've done some live performances, but April 30th is an important date…
That date is important, a very great responsibility, at the Sala Apolo, but we're all quite calm about it, the material has been broken in with these recitals.  For the live performance we've got piano, upright bass, trumpet, violin, guitar, percussion, two flamenco voices and three Arabic ones for choruses and myself, and it actually sounds better than the record, more lively.  In live performance you show who you really are, how you express yourself, the instrument you play.  The live version of this record "Por Arte de Magia" is very strong.
---