Interview: Pablo San Nicasio
Photos: José Manuel Ortiz-Tribaldos
The José Torres Trio talks about their first CD
"We do contemporary flamenco"
The latest just arrived, which is also the first, though not the only thing from José Torres.  With their chamber-like combo this José Torres Trio is the first recorded example of their work.  As composer and guitarist, many people already know what this man from Elche with a graduate degree in flamenco and with plenty of kilometers under his belt is capable of.  With everyone and everything you learn.  We had a talk with him and his musicians, violinist Jasio Velasco and percussionist Karo Sampela.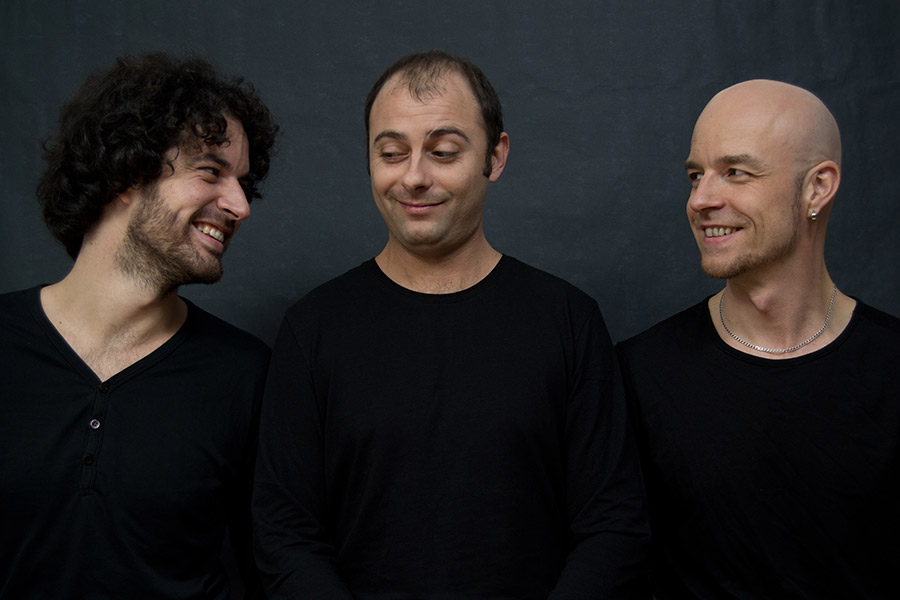 Many people in the business know your face, but most flamenco fans need an introduction.
Well, I'm José Torres, a flamenco guitarist from Elche although I live in Seville.  My career has been playing and composing music for a wide variety of projects: flamenco song and dance, theater, electronic and experimental music, soundtracks for audiovisuals, etc.  This is my first recording as a soloist, if not my first solo work.

They tell me the recording of this work "José Torres Trio", with everyone in the studio, represents a major effort and the end result is quite worthwhile.  Is it because you feel people appreciate that afterwards, or do you do it for interpretive coherence?
I don't actually know if anyone's going to appreciate it.  The important thing is that they like it, and not be aware of whether or not it required a lot of work.  We recorded it like that because it was the only way to respect our music.  It doesn't make a lot of sense if you've got things well-rehearsed, to record your instrument while everyone else is out having a coffee.  Also, when you record separately, you can fall into the temptation of doing everything perfect, and sort of dampening the emotion.

The memory of your mother and father permeates the record, tell me about this…the importance they have in your music…
My dad died in 2009.  Living through his illness and death basically made me as a composer.  The record opens with the piece "A mi Padre", and closes with the "Marcha Fúnebre" I wrote for him.  Another piece, "Quedarse", is dedicated to my mother who was left with all this, and everything it represents.
How long have you been associated with Carmen Linares?
I've known Carmen for over ten years by way of her son Eduardo Pacheco.  When I asked her to record with us I knew she'd love the idea of supporting the project.  "Peteneras del Padecer" is one of the first pieces I composed, and one of the few for cante, so I showed it to her, she liked it and recorded it.  That's all there was to it.
"When you record separately, you can fall into the temptation of doing everything perfect, and it sort of dampens the emotion"
You mention this in the booklet with the record, what's a spider capo like?

It's a capo with which you can press the strings you want, in order to allow others to remain open.  This lets you get alternative tunings like the one I use in "Quedarse (E-E-D-G-F#-B) where what I want is to be able to have a sharped pedal for one section. See video "Quedarse".
Well, that sounds like quite an invention that will be of interest to others.  By the way, what kind of tuning do you use in the bulerías of the fifth piece?
In this piece, the sixth string is D, and second is Bb (D-A-D-G-Bb-E).  It's a classic tuning for playing in D minor.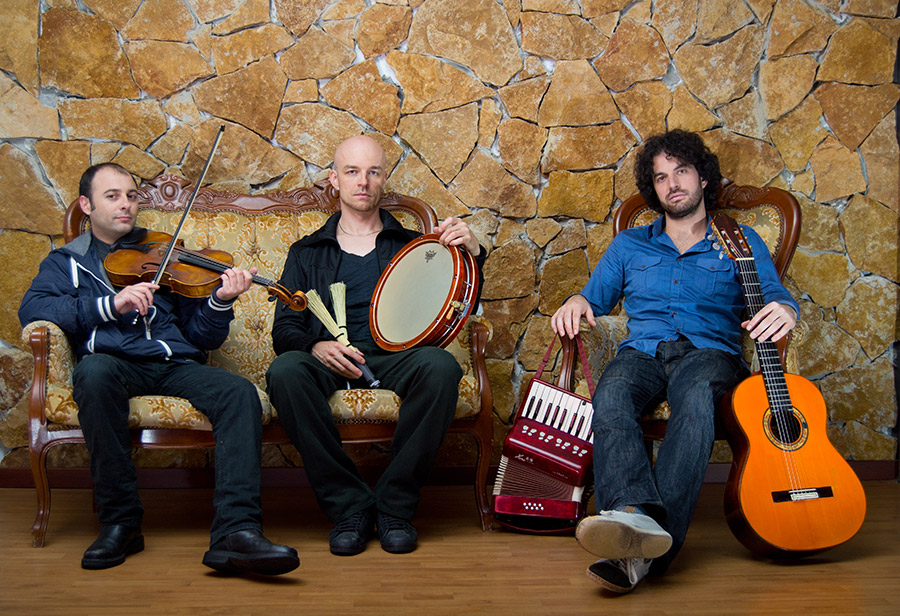 What's the importance of Morente in your work?  Not only in the soleá (based on the soleá from "Morente Sueña la Alhambra).
Morente, in his career and his work, is an example as artist and as a person…and an example of creative freedom.  He's one of the most interesting composers, yes, composer, of recent years.  He was a few steps ahead of the rest.  And as a singer, what can I say, one of the best of all time.  You need only look at what a good influence he's been on the new generation.
Karo (Sampela), you're Finnish but flamenco, very involved in various projects here in Spain.  Did you come with compás already learned?
Yes.  I was a professional drummer when I started playing cajón in Finland around 1997.  When I was young I studied piano and classical percussion, but I always played drums freelance.  At that time what I used to do was put on some record, or the radio, and play along with my drums.  In this case of this instrument I think it's necessary to play along with music in order to learn to listen to everyone else.  And I had a very good teacher who knew a lot about the American tradition as far as technique goes.  This served me well for avoiding injury, and along the way I picked up a very wide basis for playing other kinds of music.  Then I began to study conventional drums instead of classic percussion, but by then I was working nearly all the time, so I never really finished my studies.  I had more work than time for studying.  In the end I'm sort of between classic percussion, drums and street music.  I fell in love with flamenco since the first time I heard it and look, in the end I was lucky enough to be able to devote myself to only playing in flamenco groups, which is without a doubt the style I like most.

The thing of the musical saw is something that took me aback.  Was that Jasio's (the violinist's) idea?
José Torres:  When we do it live it also tends to surprise people.  In all honesty, I don't remember how it came about.  Jasio bought the saw some time ago, and I guess we just decided it was time to use it.
Jasio:  The musical saw has been used a lot in soundtracks for horror films and Martians…it's quite an instrument used by clowns.  I have a friend who's a clown, Oriolo, he played it one day and showed me how to do it…so I bought one and we incorporated it.
Jasio, what's your story?
Well, I work with other groups too.  Shortly I'll be debuting a new show with the company TRETA TRÍO.  It's a string trio (violin, viola and cello) in which we do music we call "clowntemporary"…a work based on the musical clown with these instruments.
"In my case, studying at the conservatory helped me compose and be able to communicate better with other musicians.  I don't understand how some people still defend music illiteracy.  I don't see any advantage".
José, the aesthetic of the record goes one step beyond traditional flamenco.  Where would you situate it?
I like to say we do pure contemporary flamenco, which I find obvious enough, but sometimes I get the reaction, "and what's that?"  My compositions depart from flamenco, which is my medium and where I was formed, but then we hear lots of music and have thousands of different influences.  You can tell from our music.  I also think that if you take a guitarist from Elche, a drummer from a small town in Finland and a violinist from Granada, along with some other odds and ends, it's inevitable that something different is going to come out.
There's a fusion of elements from other kinds of music, in addition to the combo itself.  They're elements that add to your versatility and possibilities…is that planned?
No, not planned at all.  In our first concert there were five of us, and then we reduced to three because that was the formation we were interested in.  We were convinced that no one else was needed to round out the group, although at times, we have singing, dance, video projections…  This makes us think harder so that between the three of us we can achieve the sounds we have in mind.
Karo Sampela:  We have to try to get into the music market in general, whether it's flamenco, jazz, chamber music or even world music.  I think there are a lot of musicians who started doing a kind of music, something very personal that had no name, and then some of them managed to even begin a movement or aesthetic to which other people gave a name.  For example James Brown, who started out doing funk before there was ever such a thing as funk.  Then there are others equally good, who didn't manage to name a style even though they were there.  The important thing is to make good music.  If later on it becomes a certain style, no problem, and if it doesn't, that's okay too.
On the personal level, at what moment in your life has this record come?
It's very hard for me to separate my personal life from my professional one.  The thing is it came at just the right moment.  I was always in a hurry to record it, since three years ago.  But the guys kept slowing me down…it's true that it wasn't the moment.

What's the flamenco atmosphere like in Elche?  Does it favor your group?  I would imagine it doesn't, but that's just a hunch…
Oddly enough there's some flamenco atmosphere in Elche.  Singers, dancers and guitarists like La Negra and Miguel Campello have come from there.  It's neither favorable nor unfavorable.  I just grew up there and became who I am now.  On the professional level, it's true you have to leave to be able to work in any kind of continuous way, and to be up-to-date about what's going on in flamenco.
"I'd like whoever reads this interview to buy the record.  Or download it, or hear at Spotify, or see one of our videos on Youtubre.  Whatever, as long as they have the chance to hear us and discover a very personal project".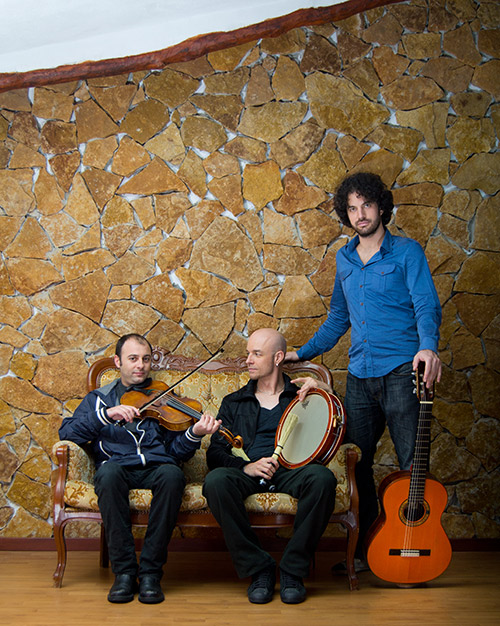 We've talked about people you admire, and others who influenced you…did we leave anyone out?
In flamenco, Paco de Lucía was a big influence on me, what a surprise!  Gerardo Núñez, Vicente Amigo and Manolo Sanlúcar.  Gerardo and Manolo especially for composition.  I also like classical guitar a lot, and other guitarists like Bill Frisell and Ralph Towner.  I can be just as moved by Björk as by a lyrical song, by Bach as by Stravinsky.  All that diversity influences me as a composter, although so do books, movies, etc…  Composing is composing, regardless of the format.
I'd like you to explain what it represents on a day-to-day basis to have a graduate title in flamenco, like, what does it mean for a guitarist compared to someone who hasn't gone through those studies?
You can take great advantage of it, or not.  If you're just after the title, you'll walk out with the diploma and return through the back-door to teach, even though you may not get anything else out of it.  In my case, studying at the conservatory helped me compose and be able to communicate better with other musicians.  I don't understand how some people still defend music illiteracy.  I don't see any advantage.
In what way do you think regimented flamenco studies could be better?  Some people think it's a good thing to put flamenco in the conservatory, but with a different kind of study plan, other subjects…make it more like a "flamenco conservatory", just as there are jazz schools for example.
I wonder if there's anything that couldn't be improved…  As far as I'm concerned, the best thing would be for it to be in the university with all the other conservatory subjects and with other artistic disciplines.  I don't know why flamenco guitar has to be separated from piano, oboe or jazz percussion.  It wasn't harmful for me to study counterpoint or be in contact with jazz or classical music…quite the contrary.  What I do think would be a good thing would be to have separate studies for those who want to teach, and those who are going for a career in performing.  The years pass, and you think "when am I going to play the guitar"?
The guitar panorama, so unequal in the relationship of opportunities compared to the level…is this actually a mirror image of Spain?…or isn't the level that high?
There's no instrument more Spanish than the guitar, of course.  There are some very good guitarists, but with the absence of opportunities, the accompaniment facet takes precedence over that of soloist.  I think you also have to find yourself, and offer more personal things.  Gone are the days when you throw some variations together, add a cajón and a flute or violin…  You have to find your own voice as a musician before becoming a guitarist.
What future path is the José Torres trio going to take?
Our future is in making music people enjoy, letting them know we exist and seeking out a better and better position.  My particular route is in composing and studying, and trying to transmit what I have to say with my music.  And to enjoy life, of course.  I'd like whoever reads this interview to buy the record.  Or download it, or hear at Spotify, or see one of our videos on Youtube.  Whatever, as long as they have the chance to hear us and discover a very personal project.  Very personal music, but full of small details.  And we're really fun guys too [laughter].
http://www.facebook.com/josetorrestrio
http://www.josetorrestrio.com
---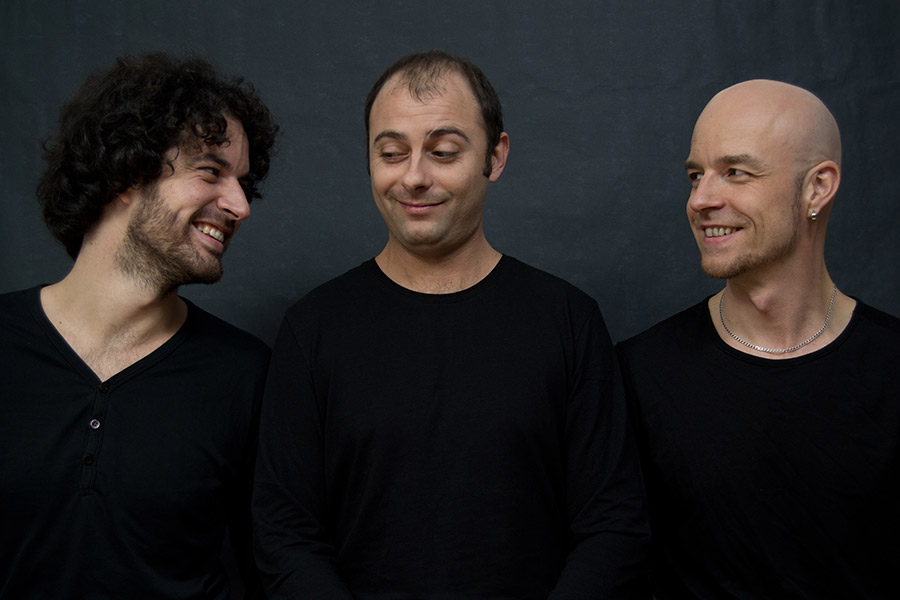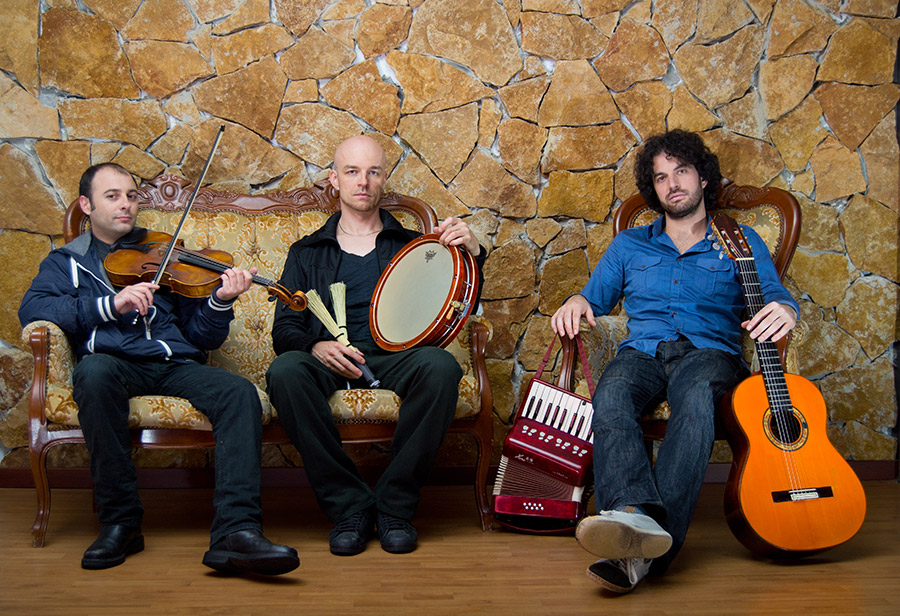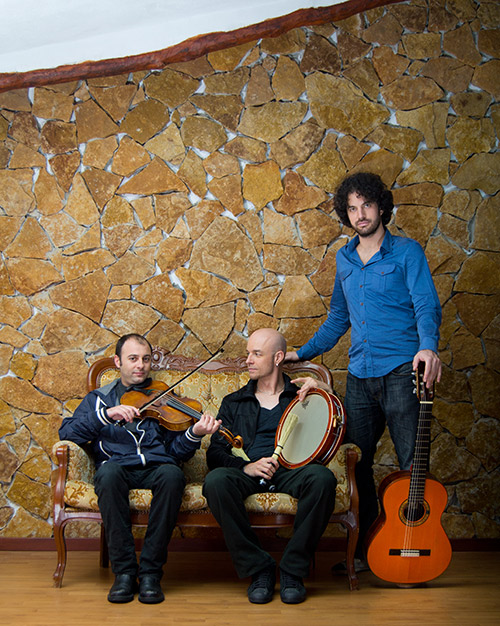 Peteneras del padecer
Francisco Alegre (rumba) – José Torres Trío
Quedarse