Text: José Manuel Gómez «Gufi»
Photos & video: Rafael Manjavacas
La Kaita, Alejandro Vega cante. Miguel Vargas, Juan Vargas, guitar. «El Peregrino» dance.
THE APOCALYPSE CAN WAIT
La Kaita is a singing legend who appears in the films of Tony Gatlif, and is one of the voices Camarón went to Badajoz to hear.  Since a few days ago she is appearing in "Extremadura Pura" which has been seen in Madrid before and was presented at the Nimes festival.
The García Lorca room of Casa Patas has the atmosphere of a chapel.  There is no amplification, and room for no more than 90 spectators.  Immediately you notice there are about 80 people who have had more experience with flamenco than you, and the relatives and friends of the artists are particularly vociferous.  Does this color my chronicle of what I saw?  Of course.  It is more of a determinating factor than the quadrophonic sound or wrap-around stereo Francis Ford Coppola used in Apocalypse Now, in which a helicopter flew throughout the cinema.  Yours truly was seated between the guitarist's brother, singer Juan Cantero and a percussionist who could just as well have sat up on stage, because his rhythm was exactly equal to that of the performers.  And don't forget, NO AMPLIFICATION, so that members of the audience had to do the equalizing.
And thus began the recital "Extremadura Pura" with La Kaita arriving on stage singing Camarón's "Dicen de mí", already triggering shouts of "ole!" from people who were geared up for an unforgettable evening.  And amid cheering, silence finally reigned.  And the guitar of Miguel Vargas began to sound, from another era and possibly another planet.  With no technical flourishes or lightning-fast runs, always marking out a melody that caresses the rhythm, and singer Alejandro Vega, a voice full of the black sounds ("soníos negros"), the uncle of Remedios Amaya was just perfect.
"que son las 3 de la mañana
abre primita que soy el moreno
y dame por tu ventana 
una copita de anis del bueno" 
"que son las 3 de la mañana        (It's 3 in the morning
abre primita que soy el moreno        open up, it's me, El Moreno
y dame por tu ventana                            pass me a drink of the good anisette
una copita de anis del bueno"         through the window)

"El Peregrino" got started with his admirable dancing that is described as "anarchically instinctive and pure", and the artists were generous with the family, making space for the Madrid branch of the descendants of Porrina de Badajoz.  Guadiana sang briefly, and then Juan Cantero took over, needing only a few seconds to tell an entire neorealistic story: "First I built my hut, and then I bought a record-player to learn from the best, because I came from Extremadura knowing only how to sing tangos", and thusly immersed in the fiesta, we lost the chance to hear more of La Kaíta, but it was all for a good cause, to describe the links between the art of Badajoz and Madrid stars such as Ramón el Portugués, having a good time on stage despite his silenced throat.
We left the show with the feeling of having attended the ceremony of a doctorate in flamencology.  And that we must return to reach the level of those who really understand, especially for the generation we've grown up listening to with microphone and amplifiers.  Oh when I think of all those nights we've lost because of the sound equipment…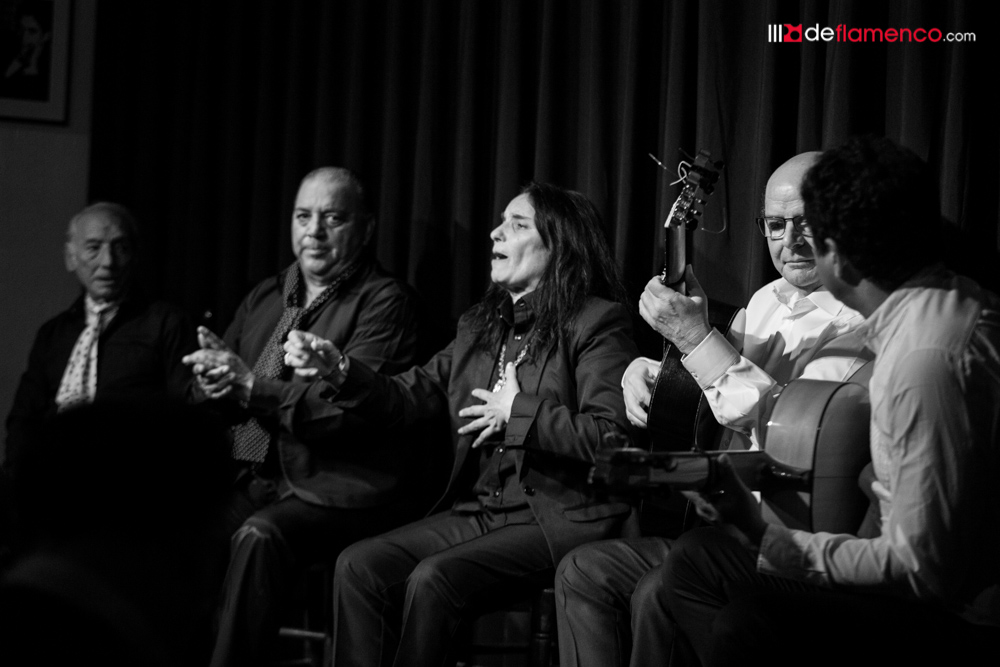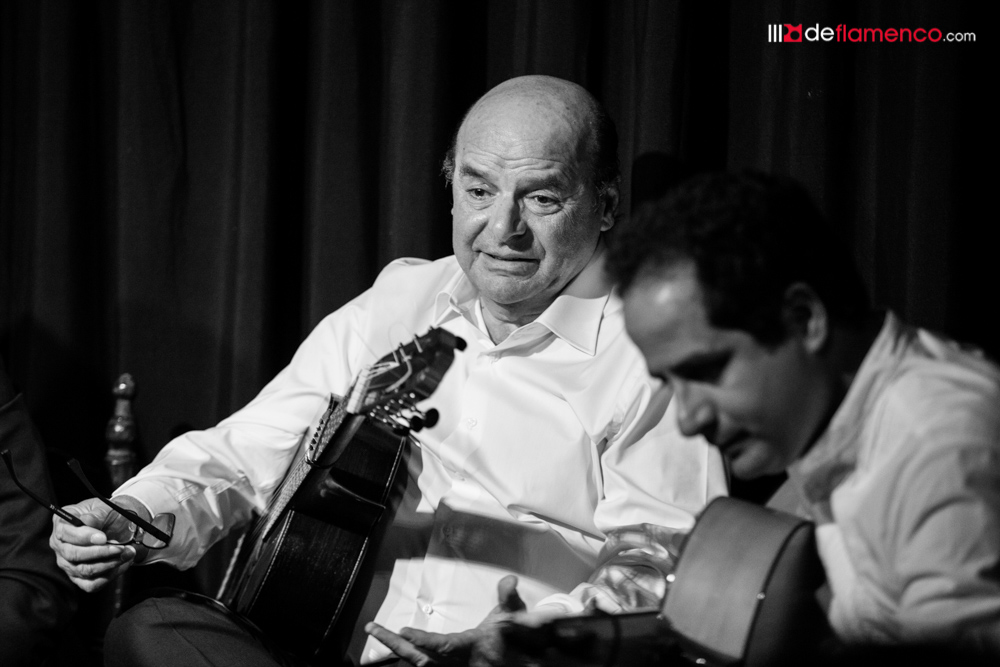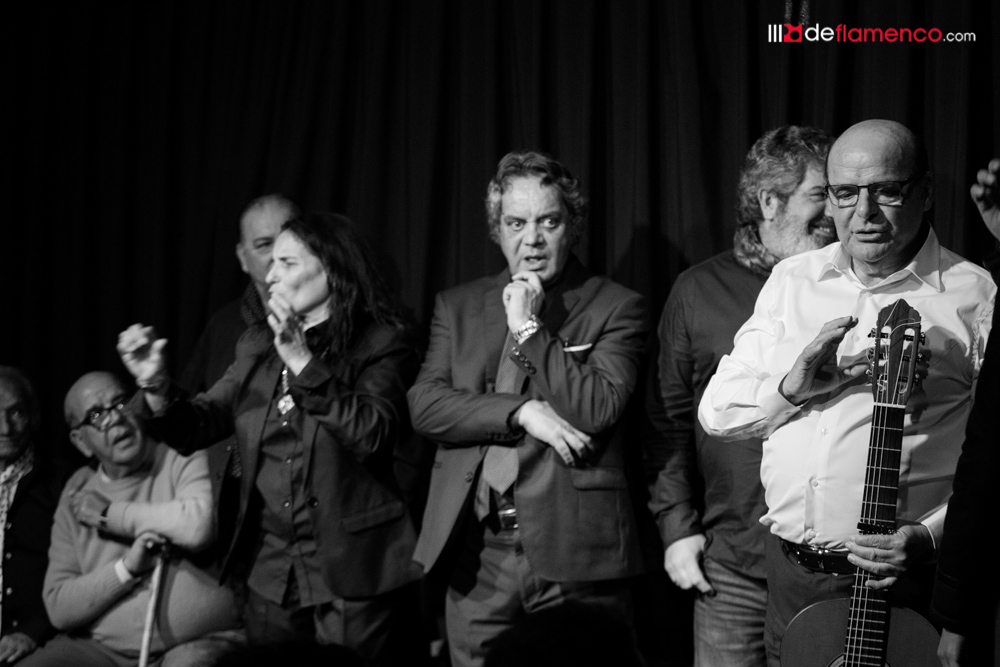 La Kaíta, tangos extremeños
Alejandro Vega, jaleos
Juan Cantero
---