Silvia Cruz Lapeña
Photos: David Mudarra
The show directed by Manuel Liñán triumphs in Suma Flamenca thanks to an impeccable group of artists, and a high level of choreography and staging.
Artistic director: Manuel Liñán. Juana Amaya, Jesús Carmona, Patricia Guerrero – dancers. Rocío Márquez – guest artist. Herminia Borja, Miguel Lavi y Jonatan Reyes – cante. Víctor "El Tomate" y Daniel Jurado – guitars. Paco Vega – percussion.
You set out to do a gala show determined to give it your best shot, and to have a good time as well, and you don't dress any old way, nor do you leave the hairdos and accessories to chance.  This is something Manuel Liñán, the director of "Gala Flamenca", and who just won a Max prize for best male dancer for his show Reversible which last night warranted an ovation from the audience of Suma Flamenca, has very clear.
That the show begins with Rocío Márquez singing "Todo es de Color", has all the sense in the world in a work that shines for that reason, the variety of registers, the colors chosen for each emotion and scene, the synesthesia.  Yes.  The synesthesia, that reached its decisive point when Patricia Guerrero danced dressed in green with a blue shawl, and turned her dress into such believable ocean waves, that at times the air in the Red Room of the Teatros del Canal seemed to taste of salt-spray.
The Granada dancer pulled up dance solos after some choral dancing in which the group presented itself.  She did this with alegrías, exhibiting a repertoire of movement, and excellent physical form.  She showed off her brave and furious style, but also took time to show something she's been on for some time now: that whoever dances alongside of her better be ready to tremble.
Carmona, a ten
Jesús Carmona, in his well-defined style of dance, masculine and full, seemed to know this and gave his all.  The way he undertook the caña and ended with bulerías, what a way of taking full advantage of arms and legs, what a sensual way of using his hands without curlicues.  He got down on his knees with the ability of an athlete but with the ways of a dancer, and took the silence as a possibility and a virtue of flamenco, not ballast.
It was a while before Juana Amaya appeared solo, and she did so with bulería por soleá, dressed in white, with the singing of Triana cantaora Herminia Borja, who remained nearly alone with her very gypsy energetic delivery, bringing the most visceral flamenco.  And Amaya did what she does best, that classic racial dance she defends so well, but compared to the virtuosity, aesthetics and emotional display of Guerrero and Carmona, it fell a bit flat.
Márquez appeared as guest artist, and was featured as a star singing fandangos, earning an ovation with the Romance a Córdoba of Marchena, interpreting popular verses with that delicacy she commands so well, surging in the most dramatic moments, and she also served to transition from one scene to another.
The Liñán trademark
Manuel Liñán's trademark could be seen in every detail in abundance.  With this "Gala Flamenca", that debuted in the London Flamenco Festival, the Granada dancer showed how important is it in flamenco to manage large venues, give them the necessary lighting, to know about staging and have good taste to fill a space such as the Sala Roja at the Teatros del Canal, much bigger than that of a neighborhood patio.
Liñán's good taste can also be seen in the choice of artist. It was visceral flamenco, technical flamenco, the present and the future where it doesn't seem that we need to choose between one kind and another.  Herminia Borja and Rocío Márquez present two very different concepts, each shining in her particular styles, backed up by the singing of Miguel Lavi and Jonathan Reyes whose singing for dance was impeccable.
The exits and entrances of the artists, always done with utmost care, helped give the feeling of a well-rounded show, but with room for heartbeats as well.  This is how theatrical flamenco should be, this is how sincere ovations such as last night's are earned.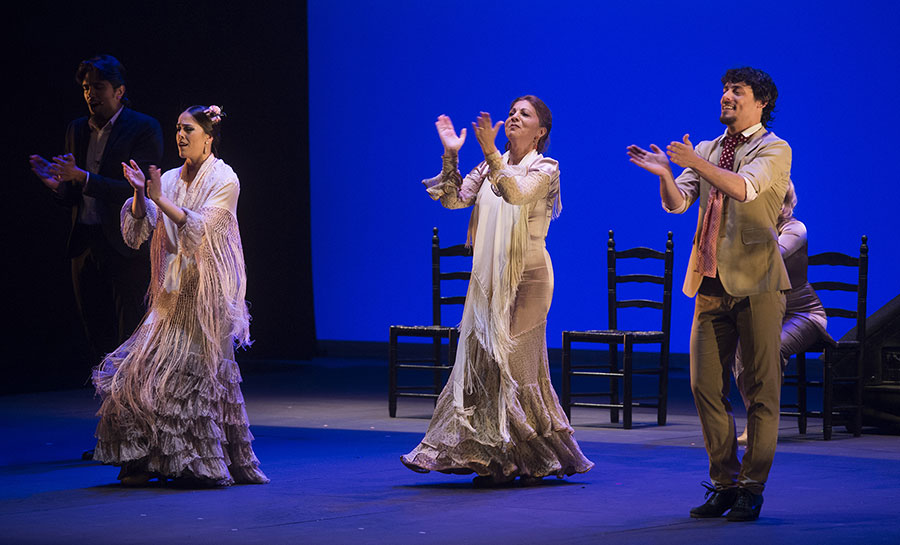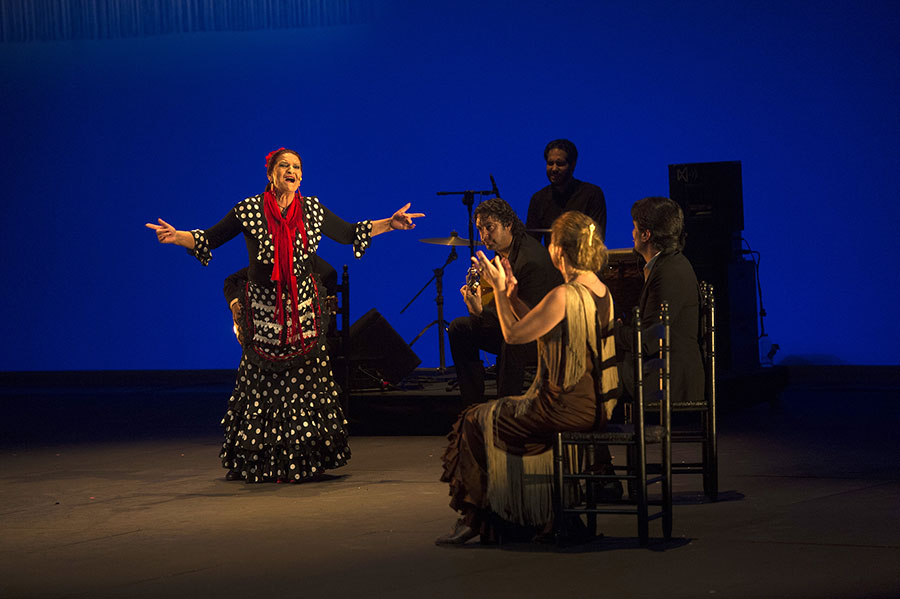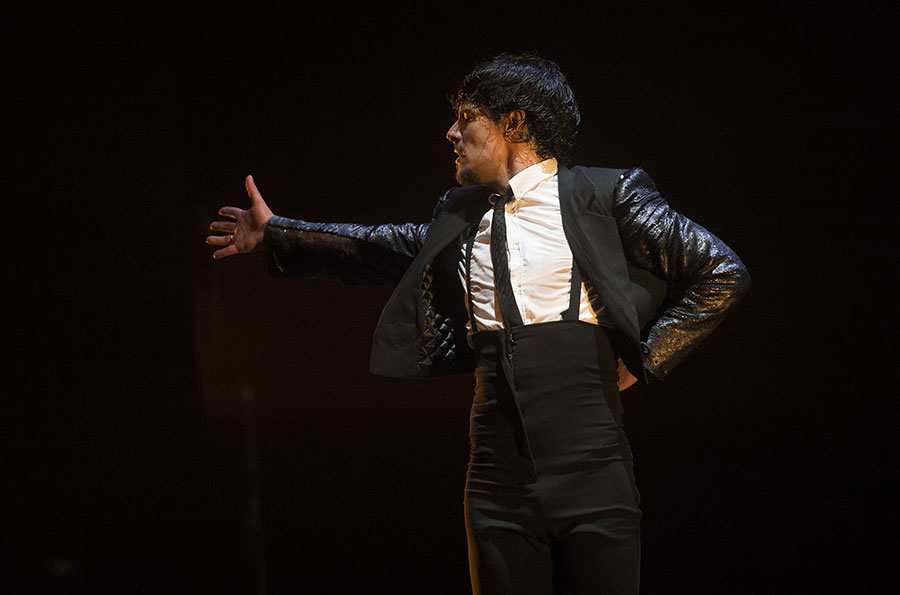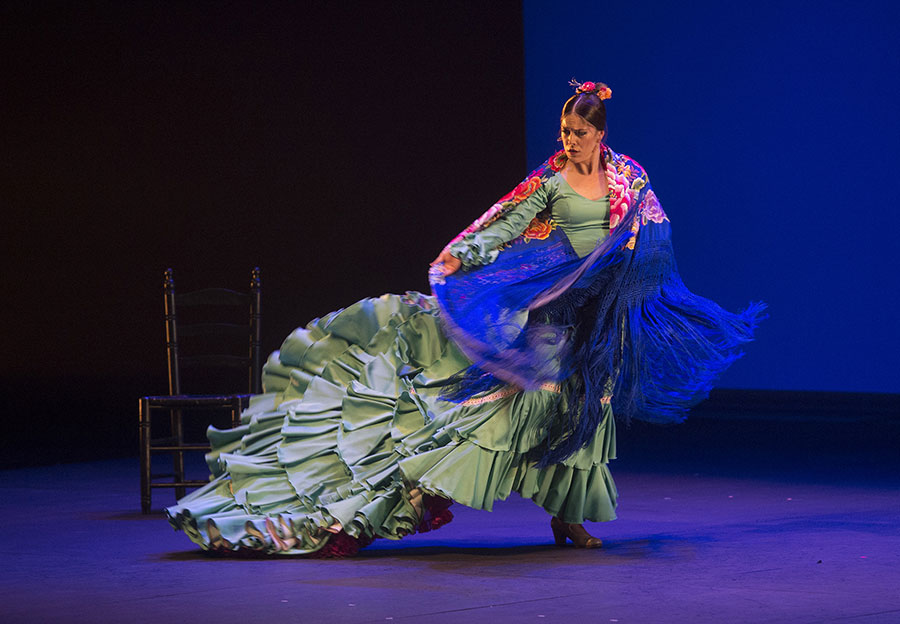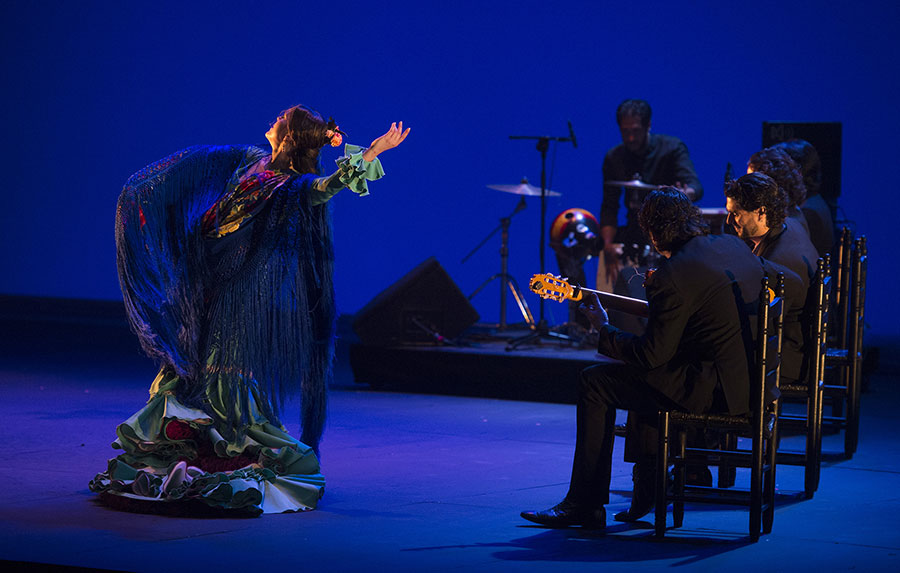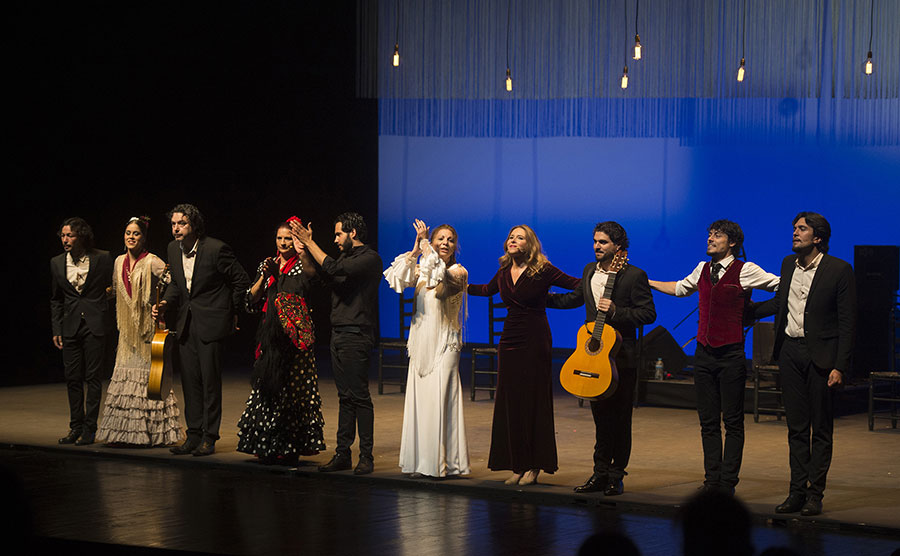 ---