Paco de Lucía, "Best Record of the Year" and "Best Flamenco Record"
The 15th Latin Grammy Awards posthumously honor Paco de Lucía with "Best Record of the Year", the most important prize of the event, for "Canción Andaluza".
November 23, 2014
Twittear
The most important distinctions of the recording industry thus acknowledged the greatness of the maestro Paco de Lucía, awarding his last work in the two categories in which it was competing. The all-important "Best Album of the Year", and "Best Flamenco Record".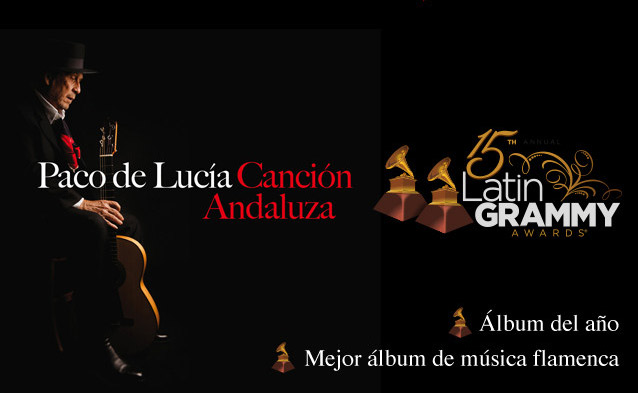 Canción Andaluza was competing with recordings by Marc Anthony, Calle 13, Rubén Blades, Jorge Drexler, Carlos Vives and Jarabe de Palo. In the category of "Best Flamenco Record", the candidates were Rosario La Tremendita, Enrique Morente, Juan Carmona and Juan Pinilla.
Paco de Lucía's widow, Gabriela Canseco, accompanied by her two children, accepted the posthumous awards at the gala celebration at the MGM Grande Garden Arena in Las Vegas.
Niña Pastori was also awarded for "Best Folklore Record", and Lila Downs and Soledad for their recording "Raíz". The memory of Juan Moneo "El Torta" was also present at the gala when Andrés Calamaro collected the prize for "Best Rock Song" which he dedicated to Paco de Lucía and Jerez singer El Torta who passed away the last day of 2013.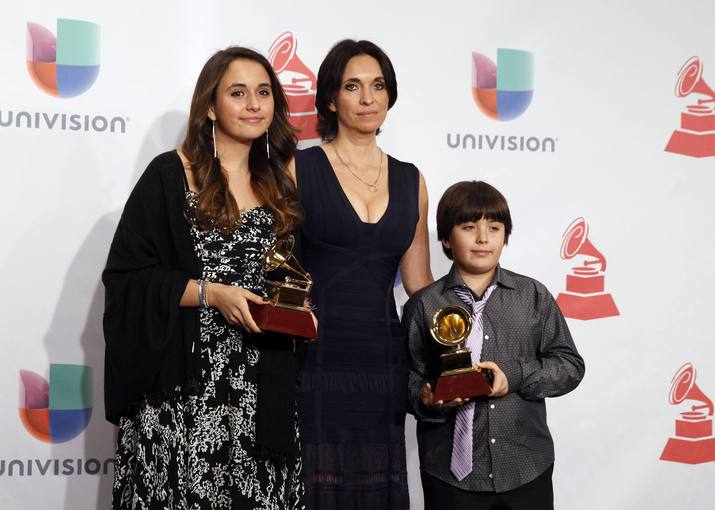 Gabriela Panseco, viuda de Paco de Lucía y sus hijos. Foto: Reuters/Steve Marcus