Interview: Manuel Moraga
Photos: Silvestre
"It would be very limiting not to be able to express what you feel"
Born into a flamenco family from Los Palacios y Villafranca (Seville), José Ángel Carmona has always been in contact with this artform. At just nine he began to play the guitar under the guidance of his grandfather Manolo Carmona. Not satisfied with this instrument, José Ángel Carmona got deeply involved with the mandolin and the electric guitar. But what he really likes, and what he has made his profession, is singing. And he does it well. We'd heard him singing for flamenco dance, a facet which earned him a well-deserved Giraldillo in the last Bienal de Sevilla, but now he has proven himself in a new record. It's called "Por los Rincones".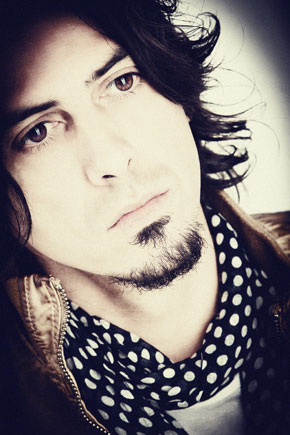 In addition to "Por los rincones" being a verse, is there some other reason for making it the title of the record?
Well, there's something behind it, yes. It's a record that's full of ideas which, for whatever reason, I hadn't recorded before. This time I had the freedom to do what I wanted, and I visited those corners of the mind where you store ideas that are important to you. I was decided all along that the record was going to be titled "Por los Rincones", aside from the fact that I sing a verse with that line.
So this recording is a result of…..about how long?
More or less three years. Some of the ideas are older, but when we started getting down to business, that was about three years ago. We also took our time. It was necessary to do it when the producer, Juan Requena, and I had time, since we were often busy working. So it's a record made with lots of time and love.
I don't know what it's like in other kinds of music, but in flamenco it seems the artists are determined to produce something artisan, to work up recordings with your own resources and network of friends, everyone doing favors for each other and so on.
In fact, yes, that's just how it is, because the big record companies don't support flamenco much, because of sales or whatever. We just have to pull our own carts in order to be heard.
"I can't do the cantes the same way all the time…that would be too limiting"
Being pulled by friends' carts.
Yes, of course. And it's very handy having a studio right at home to record once in a while whenever you're able. Then there are people like Pedro Sierra, who has an independent company, which is also admirable because he gave us a helping hand to move this record forward, considering how bad record sales are in general.
Exactly…good thing you all help each other out, because I imagine that if Manuel Parrilla or Diego del Morao play on this record, you'll reciprocate when they want to put your voice on their own work.
That's how it works. In order to record these days, you have to depend on friends, and I'm lucky enough to have many I deeply admire as artists. It's quite a privilege that all these people agreed to participate on this record without asking anything in exchange.
What concept did you want to put forward on this record?
It's flamenco. And Juan Requena and I tried to make it sound fresh from the outset. Fresh and flamenco. That was the intent.
Can you take this work directly to a live performance as is? I mean, maybe without all the guest artists.
Yes, because it's all traditional cante and some tangos and bulerías that can be done perfectly on stage.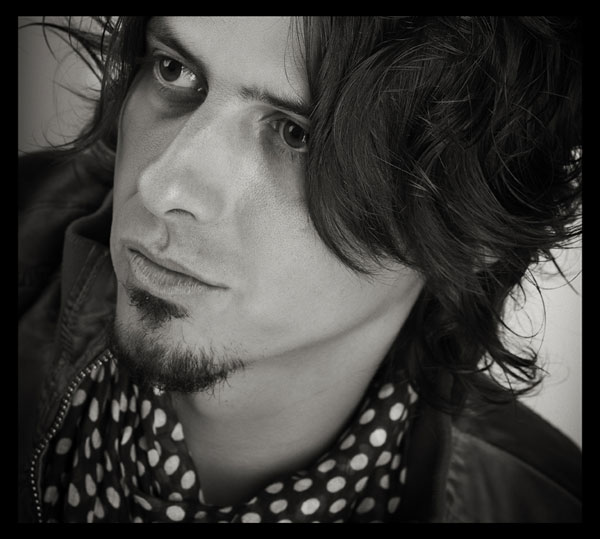 We see some more traditional cantes here, like the soleá, fandangos… What examples were you following?
Well, for example, the siguiriya is done like years ago, with plenty of rhythm. And then, there's something from Niño de Barbate, and a verse of Lebrijano's, a toná-liviana my father Juanito el Distinguido used to do on his recordings and which I've always liked. For fandangos, I'm very fond of el Rubio, and I also do another of Niño la Calzá. In soleá por bulería I tend towards Pepe Pinto, Rosalía de Triana, some of Pastora's things…it's a very Alameda sound.
In that solea por bulería, I remember you mentioned el Gloria, Pinto, Pastora and Tomás.
Yes, because there's a verse of Pinto's…I sing things my own way, but always harking back to the unmistakable sound of Gloria, Pastora and Tomás. And since I took it from Pinto, I also mentioned this great singer in the verse.
"There are singers who, in addition to studying them, you just really enjoy listening to them, like Tomás, Pastora, Pinto, Caracol, Lebrijano, Camarón, Terremoto…"
You squeezed Pinto's name in with a shoehorn, it just barely fits the meter. Are these singers you mentioned your most important references? I would imagine that as a professional you listen to everything, but are these the people who move you the most?
Well, I don't like to limit myself to just three or four singers. If you're a real flamenco fan, with the existing body of flamenco recordings you can hear a wide variety of singers and take what you like best from each one. Lots of times I'm listening to a certain cante and maybe you've always listened to that person's mining cante, but suddenly you discover there's a soleá that drives you crazy. I like to work like that, and then, you do things in your own way, but trying to respect that certain something that called your attention in the first place. And aside from that, there are singers who, in addition to studying them, you just really enjoy listening to them, like Tomás, Pastora, Pinto, Caracol, Lebrijano, Camarón, Terremoto… There are a lot of singers I enjoy listening to, as well as learning from them. Like I said, there are many singers to learn from, and I don't like to limit myself to just three or four individuals.
In that same verse of soleá por bulería you sing "canto a mi manera", I sing my own way. Do you try to respect the original version with absolute precision, or do you reinterpret what you learn?
I like to sort of put my own touch, but always with respect of course. I really like to work the cante in my own way. I can't do cantes the same way all the time…that would be too limiting.
Well, there are many people who examine everything with a magnifying glass to see if a cante is this way or that…
Yes, I know. But if you do things with respect, you can mold things to your own way of singing, because it would be terribly limiting not to be able to express what you feel.
Aside from these more traditional styles we've been talking about, you've also got some more contemporary things on this record, like tangos, bulerías…how do you work these things, these melodies that aren't standard? Is it your own material? Do people give you things?
A little of everything. I like composing a lot. In fact, I really like the guitar, and for example the tango dedicated to the Colmao…that's Carlos Grilo's place in Jerez…me and Juan Requena put that together. Juan had an idea, and we took it from there between the two of us. Eugenio Iglesias also has a bulería I'd always liked and wanted to record. It's a little of everything.
The guitars in "Por los Rincones" are Juan Requena, Pedro Sierra, Manuel Parrilla and Diego del Morao. How did you decide who played what throughout the recording?
Well, I love how Manuel Parrilla plays everything, but for soleá por bulería and cantiñas I think he's great, so I wanted him on those cantes. With Diego, there was a bulería I was going to do with two guitars, and we thought of using him because he was perfect. Then, well, Pedro Sierra accompanied me for fandangos and a bulería with Juan Requena. Requena is actually in a lot of things.
I have the feeling Manuel Parrilla is now being appreciated in all his dimension. Maybe Moraíto cast such a long shadow in Jerez, that without anyone realizing it, other guitarists were underestimated. But recently we've heard Manuel Parrilla playing for Jesús Corbacho, José Valencia, you… Manuel is a wonderful guitarist.
I've been admiring and listening to Manuel for many years, he deserves everything. I agree he's a great guitarist.
The compás backup isn't bad either…
Not at all…I've got Joaquín and Carlos Grilo, Lúa… Joaquín Grilo also does some footwork for the last bulerías…and on percussion there's Paquito González and Ramón Porrina.
"It's hard to make a record, but the most difficult thing is getting it out there…it has to be in the street and flamenco people must have the opportunity to hear it."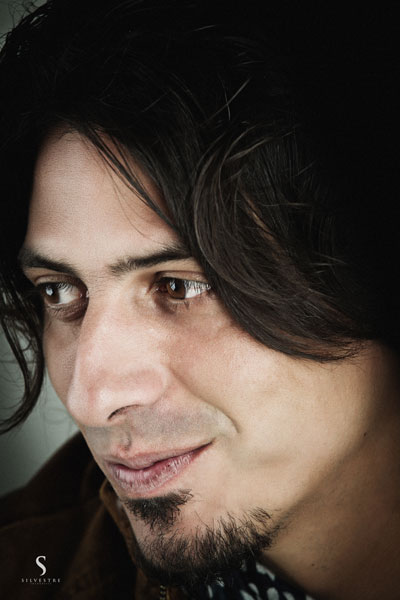 And if we dig a little deeper in the credits, there are still more suprises: Juan José Amador, José Valencia, Pedro el Granaíno, Pepe de Pura, El Londro, El Pulga, Bernardo Parrilla… Add all this to your cante, and it's almost impossible not to make a good recording.
The fact is, it was quite an honor to have these people, I'm very grateful to all of them.
"Por los Rincones" was produced by Juan Requena for Pedro Sierra's record company La Voz del Flamenco. Who had the final word in things?
All three of us are there. Requena and I recorded some things in Juan's house, and then we took the work over to Pedro's studio which was where we finished the record between the three of us. And it was very easy, because we have a great rapport and speak with complete freedom about what we like and don't like. In that sense, this process is better than when a record company assigns you a producer.
Were any of the pieces more difficult to finish off than others?
The siguiriya was the most difficult. In the beginning I wanted to do it without so much rhythm. I recorded it, but then I didn't like it…then I did it differently. Having the studio right at home can work against you sometimes…you take things away, you put other things…you go a little crazy. In the end it finally came out the way I wanted…we all liked it.
What's the hardest thing about a record? Besides making it of course.
It's hard to make a record, but the most difficult thing is getting it out there…it has to be in the street and flamenco people must have the opportunity to hear it
---