José Manuel Gómez – GUFI
Photos & video: Rafael Manjavacas
Juana la del Pipa, voice & Manuel Parrilla guitar, at the Café Berlin – 11 november 2017
Long live DNA! Or perhaps she said: "Long live genetics!" And it was Juana Fernández de los Reyes with a thick voice reminiscent of her mother's, Tía Juana la del Pipa, and of Tío Gregorio el Borrico.  The siguiriyas song form is one of those mysteries that is impossible to unravel from a scientific, musical or literary standpoint.  There's no formula or sheet music, it can't even be understood with subtitles.
You know…the primal scream, when distress and pain become music thanks to a ritual guarded by the tribe's elders.  We know some children inherit it from their ancestors, as is the case of María Terremoto, executor of her father's memory, Fernando, and that of her grandfather from whom she inherited the nickname.  A Terremoto, "earthquake", sought by people who want strong emotions without carrying the meter that gives readings on the Richter scale.  In flamenco the tremors are measured individually, although it might happen that everyone gathered at the Café Berlín might feel the same shock waves.  They tell me that's exactly what happened on Friday with María Terremoto, and it happened Saturday with Juana, who hadn't been on stage five minutes before mentioning her mother in a story about doctors and hospitals, to siguiriyas.
You feel the shock waves in the strength, the earth opens beneath your feet and your entire life flashes before you in just a few seconds.
And of course, you don't always feel like getting involved in all that.  So I like to listen to those forms as if I were listening to John Coltrane, subject to the strict blues norms about precision and rhythm.
In New York, Juana was called the Tina Turner of flamenco, critics in the Big Apple  don't tend to be wrong, but I don't quite manage to find the parallel, unless it has to do with that Richter scale which, in the case of Tina Turner, is in her throat and her hips.  So it just had to be a little bulerías dance that triggered the comparison.  Juana said that after that headline came out, she began to see crests and punks at her performances.
Juana de la Pipa's singing was backed up by Manuel Parrilla, following the rules of accompaniment, then for bulerías, four young hands came on to cheer another of the great contributions of the neighborhood of Santiago: the handclapping…and you feel like you're sitting in the plaza right by Terremoto's bust on one side, Sordera's on the other, and again you feel the shock waves, immense and galactic.
This is where strength and memory go hand in hand.  You grow up with flamenco, listening to stories about people who made the pilgrimage to hear Tía Anica, Tío Borrico, Tía Juana…until one day someone gives you the recordings of those black and white television programs, "Rito y Geografía del Cante", and you see them all, and Moraíto as a teenager, and Macanita as a little girl.  And one morning you go into Gitanería and hear the deafening silence of all the music and fiestas contained among the photos.
Fine, Juana la del Pipa stood up, and the whole crowd at the Café Berlín was on tenterhooks, and Juana sings without amplification, and we slide forward on our seats so she sings those bulerías right into our ears and we all end up standing, she as well, because she rushed up to say hello to friends who came to be and feel with her.  And I ran into colleagues with no notions of flamenco, and who were illuminated by the experience.
Galeria fotográfica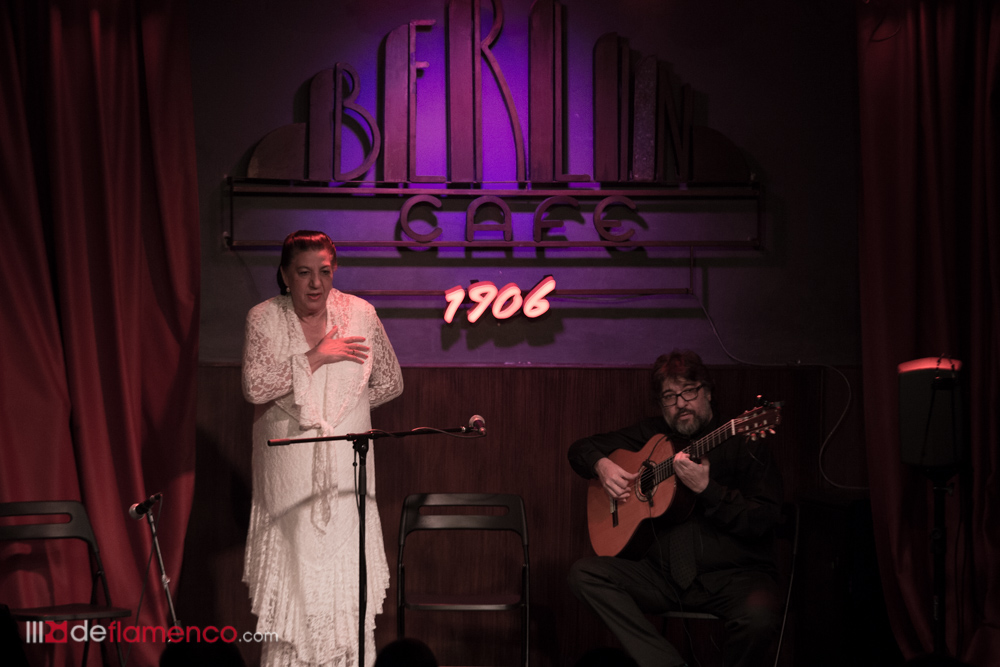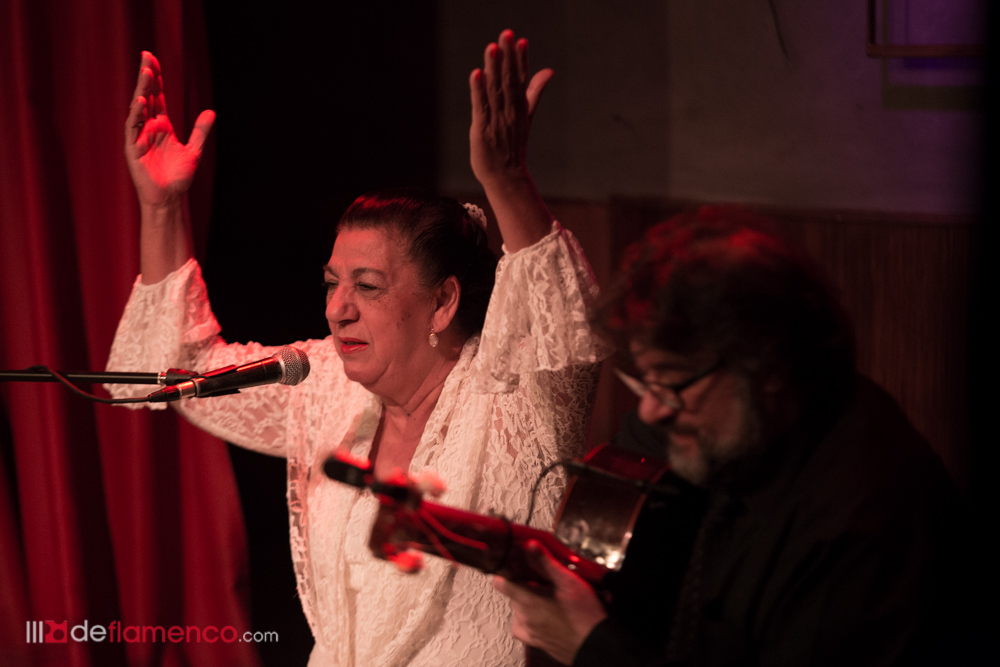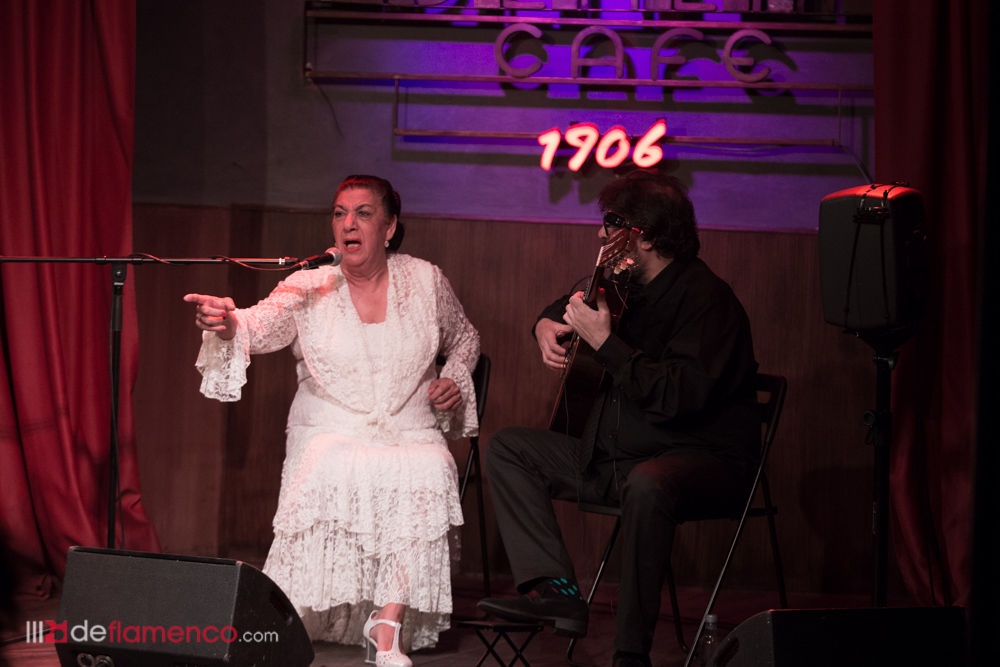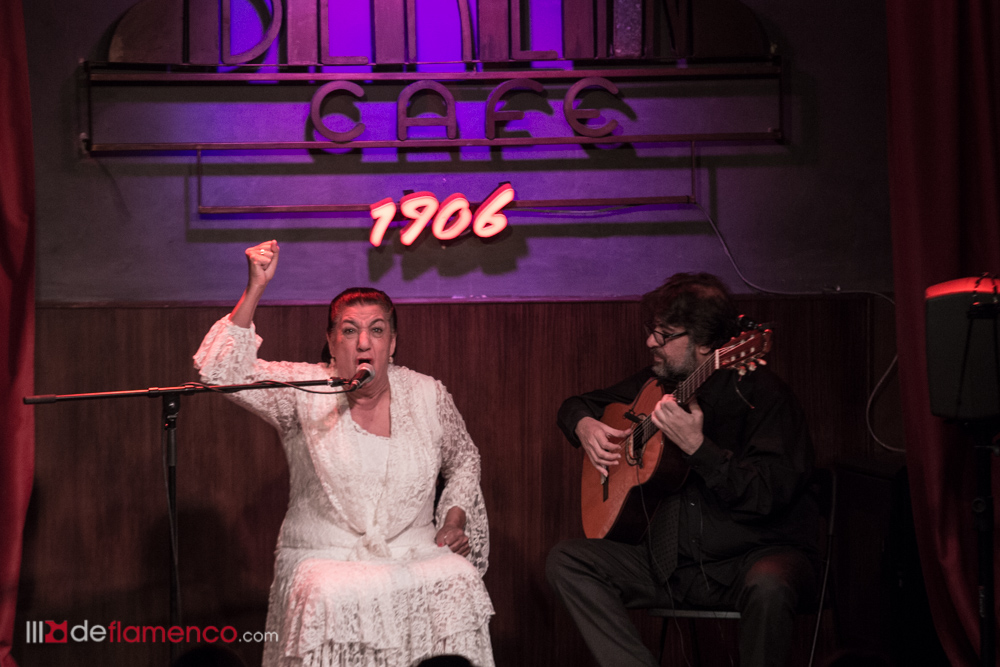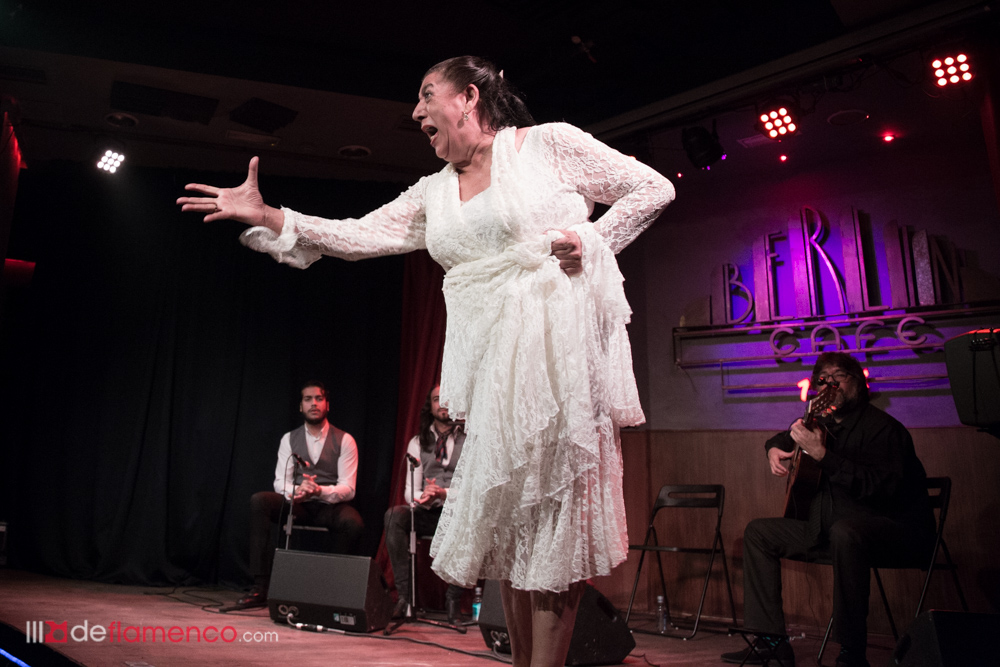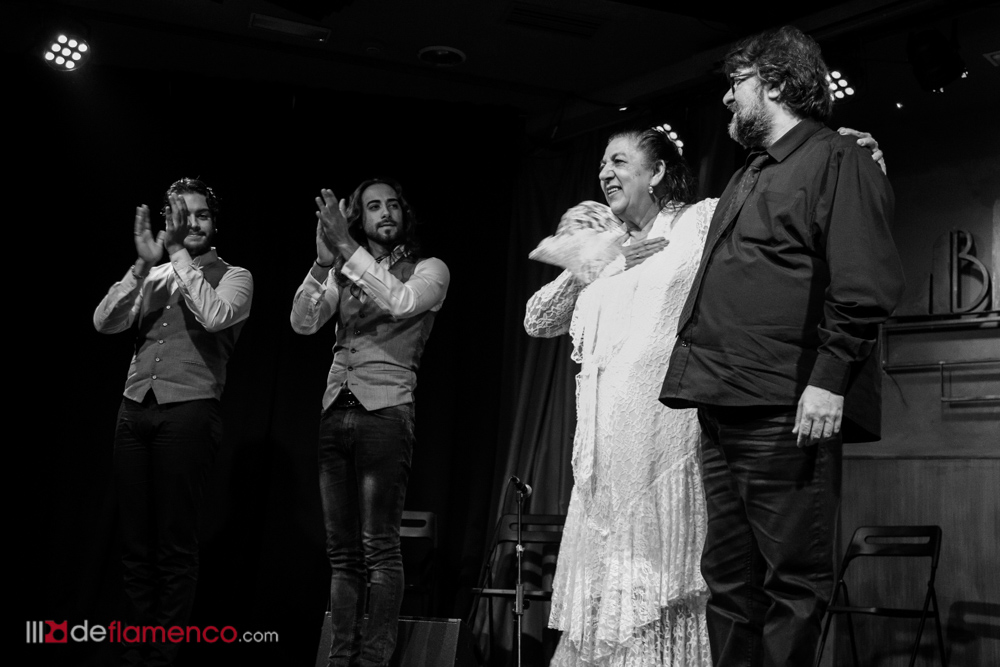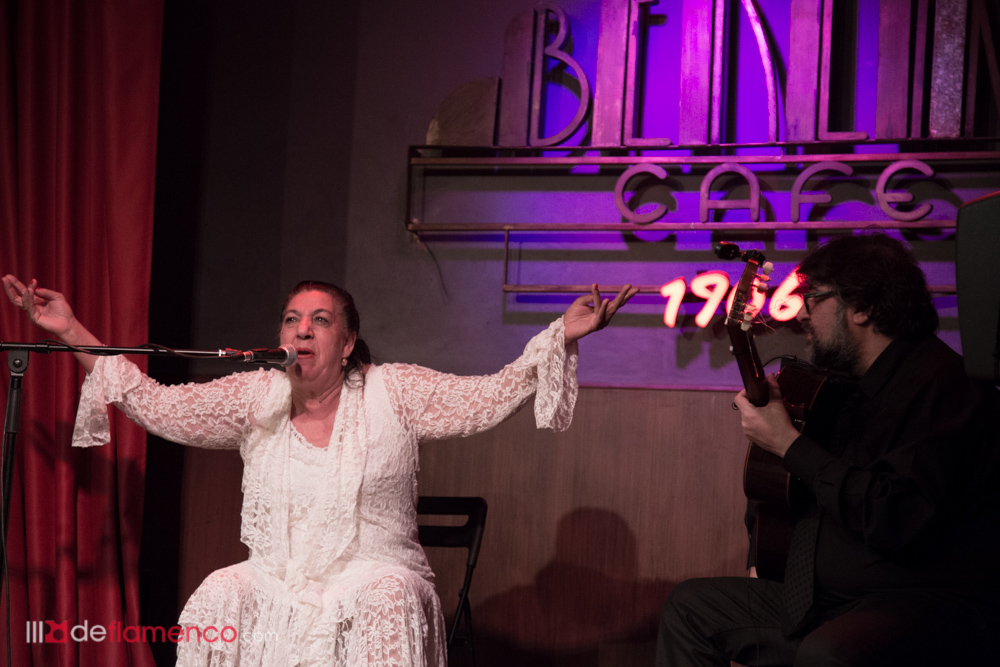 ---