Estela Zatania
Photos: Vytas Barauskas
Saturday, October 15th, 8:00pm. Barnsdall Gallery Theater, Los Angeles
Granada meets Hollywood, and the world watches
Dance: Iván Vargas. Voice: José Cortés, Óscar Valero. Guitar: Andrés Vadin. Percussion: Samuel Flores.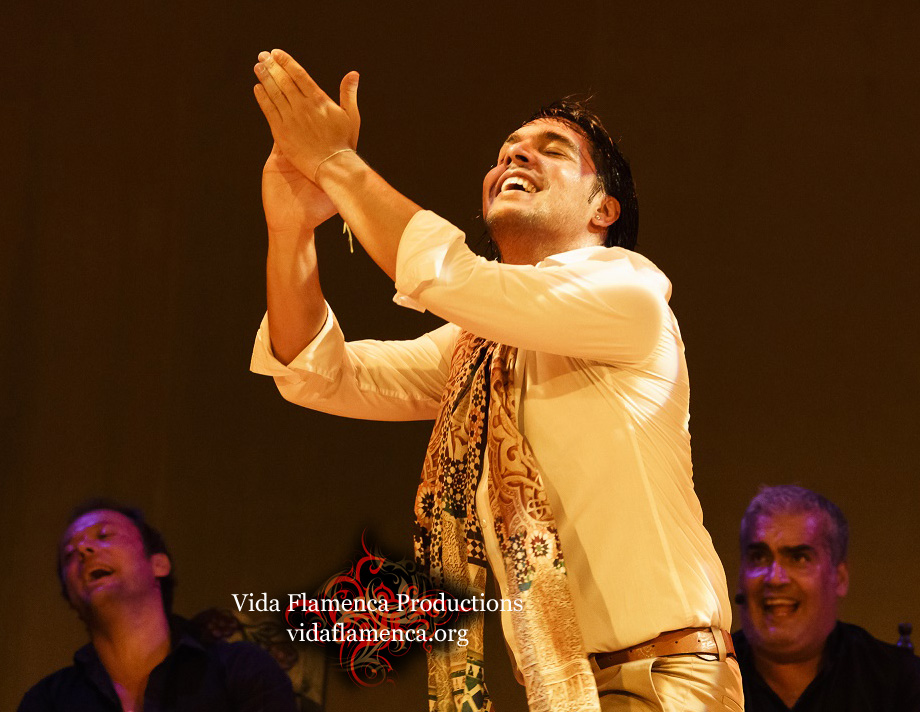 I wasn't able to enjoy the pre-show paella and sangría reception that was included in the price of premium tickets.  Nor the sights and sounds of Hollywood, U.S.A. where the show took place, nor was I able to visit the Walk of Fame where so many famous performers have their stars.  In fact, I was 7,000 kilometers (4,400 miles) away, in the comfort of my own living room in Jerez de la Frontera at five o´clock in the morning sipping an industrial-strength espresso as I watched the premiere performance of Iván Vargas' show "Savia Nueva" (new blood).
 
There's no shortage of flamenco activity here in Jerez, but for thousands of flamenco fans the world over, the chance to see a live show by one of Spain's most promising young dancers, was an exciting possibility made reality thanks to the technology of live-streaming via internet, a virtual venue whose potential is only beginning to be explored.
 
Iván Vargas is Granada.  The land of Lorca, the Alhambra and the caves of Sacromonte where he grew up and was trained.  He comes from the prestigious Maya family of flamenco artists that includes revered dancers Mario Maya and his daughter Belén, Manolete and Juan Andrés Maya, as well as the great guitarist Juan Maya "Marote" among others.
Iván's dancing is straightahead Granada, intense and mesmerizing…the word "powerful" seems pitifully inadequate to describe his impact.  With his exotic good looks and barely contained angst expressed via elegant moves and tight silences broken by gusts of controlled energy, he personifies the collective image of how flamenco is perceived by the world at large.  It's not laidback contemporary flamenco, nor the sedate, understated Seville school.  At all.
Iván put together a compact and efficient group for the occasion of this debut of his work "Savia Nueva".  Cuban guitarist Andrés Vadín has had plenty of experience with the most important flamenco artists, singer José Cortés was extremely interesting, and the other singer, Óscar Valero, was not only a competent cantaor, but quite a dancer as well, and percussionist Samuel Flores rounded things out just right.
Martinete and debla warmed up an already enthusiastic audience that filled the Barnsdall Gallery Theater.  Iván danced taranto with tangos, demonstrating the special affinity Granada dancers have with a four-by-four rhythm.  Iván began alegrías dressed in a vanilla-colored suit, seated, doing footwork with an overhead spot, an image that brought back memories of his uncle, the great dancer Mario Maya.
In the bulerías fiesta finale, the artists seemed to be genuinely enjoying themselves, the audience showed their appreciation with effusive applause and cheering, and you couldn't help imagining spectators in other parts of the world…in the future will they be called streamers?…giving a standing ovation in their own homes.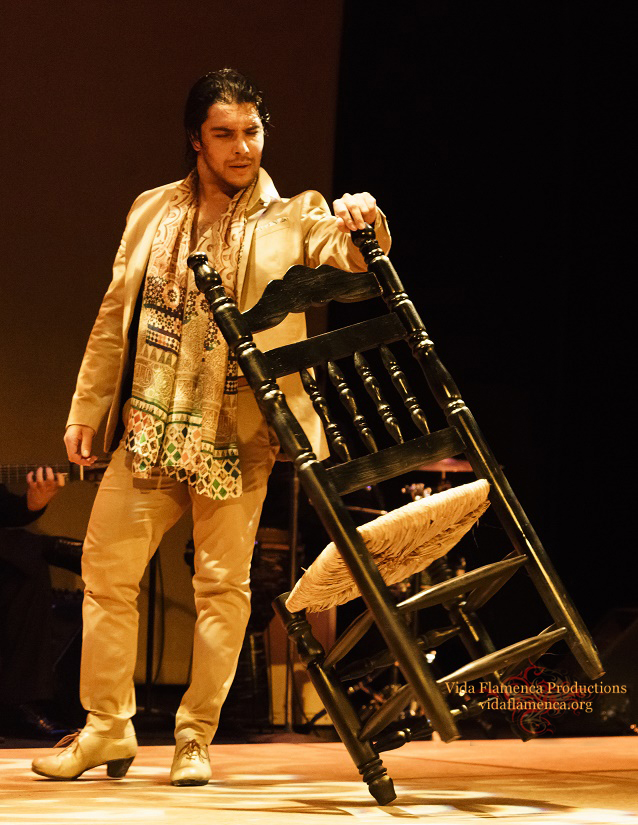 ---