We know since childhood that all living things die. But it somehow seems harder to accept when it's a person from Cádiz. Their way of being, their surreal sense of humor... their ability to accept life as it comes, with equal parts of philosophy and harmless mischief.
November 8, 2013
Text: Estela Zatania
Photos: DeFlamenco
Twittear
Today, Wednesday, November 6th, 2013, we lost one of the most beloved flamenco artists of Cádiz and throughout the entire flamenco community. The younger generation tells us "nothing is lost, there will always be flamenco". But Mariana, who's going to sing those chuflillas and tanguillos for us?…or the songs and cantes of your uncle Canalejas de Puerto Real?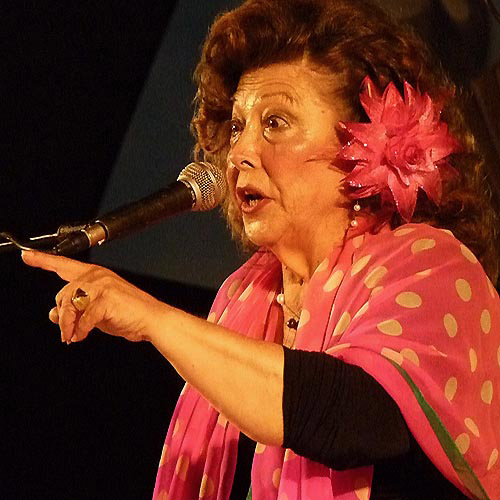 An important prize from the 1986 Córdoba contest was her greatest pride. Numerous radio and television programs, performances in the major festivals, the Bienal de Sevilla, Festival de Jerez… I remember that night in La Puebla de Cazalla, the Reunión de Cante Jondo of 2002 when Mariana took part in the difficult closing round of tonás, ably and knowledgably holding her own, facing off with giants Pansequito, Clavel and Menese. At 66 years of age we have lost one of the youngest links in a chain that connected us to that era when flamenco singers' salaries were small and their talents big, and none engaged in conversations with the sound technician for more reverb.

Today guitarist Pascual de Lorca had the following to say about his long-time artistic partner: "just like when we lost Chano – it's not only the cante of Cádiz…wherever we performed people would always say 'Mariana, you are Cádiz!'. I remember when we had the first group 'Rincón Andaluz', with Grilo and María del Mar Moreno who was barely an adolescent…that was some 25 years ago…and we worked together ever since".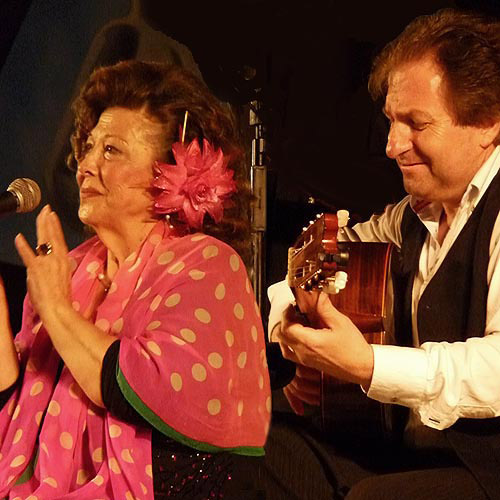 Mariana began singing at 9 years old, and rubbed elbows with all the great flamenco artists of Cádiz, from Aurelio on. Like so many women of her generation, she stopped singing in public when she got married, returning to the profession years later as a mature women, a delightful surprise for flamenco fans. She always used to say flamenco singing gave her life, and that's just how it seemed to Pascual de Lorca: "only a few days ago we worked together at a benefit, and she was cracking jokes as always, everyone was in stitches…on stage she charged up her batteries. I am eternally grateful for having been fortunate enough to have spent so many years with such a good person and a fine artist".

Her big ever-present warm smile, capable of lighting up an entire theater, astonishing rhythm and personality, Mariana de Cádiz, forever in our hearts and our memories…