Rafael Manjavacas
Brothers Juan Manuel, Antonio and Manuel, with the surnames Fernández Montoya, are Farruquito, Farru and Carpeta, grandsons of the legendary Antonio Montoya Flores "Farruco", presenting the show Tr3s Flamenco, January 18, 19, 20 and 21 in Madrid at the Teatro Nuevo Apolo.
Farruquito: "I learn from dancers who think they're learning from me"

Three men, three brothers, three dancers, three gypsies, three musketeers are the components of "Tr3s Flamenco", a tribute to their roots and to the flamenco school laid out by their grandfather Farruco.   The three will perform together in a show for the first time, and will be accompanied by singers Mari Vizárraga, Encarna Anillo, Antonio Villar and Pepe de Pura, with the guitars of Raúl Vicenti and José Gálvez, with Tomás on violin and Polito on percussion.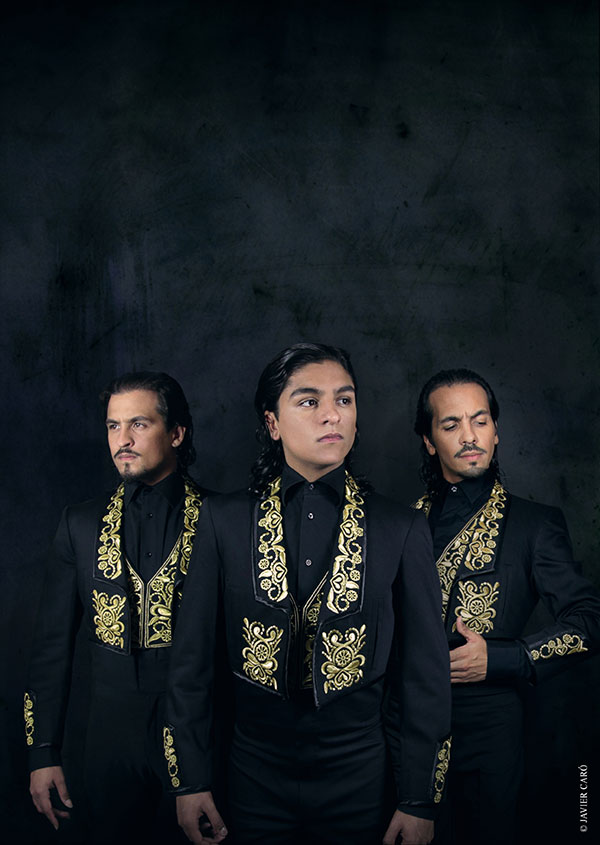 With minimalist stage decoration representing a dance studio where, little by little, the work of mounting a show unfolds, the implied message is that it's not a question of "in the blood".  For ninety minutes, the three men dance together, two by two and individually, forms such as farruca, taranto, tangos, alegrías, seguiriyas and even a folkloric jota in an effort to recall what there was when gypsies first arrived in Andalusia.
The three brothers will also be giving classes January 18, 19 and 20, to mount a simple choreography with the aim of staging a flashmob January 21st in Madrid's Puerta del Sol.
We're speaking with two of the three, Juan and Antonio, Farruquito and Farru.  Before getting started, I give them our 2017 Flamenco Calendar which they look over month by month with affectionate words for the artists depicted: Sara, old Juan "Habichuela", Remedios Amaya, María Terremoto, what a terrific singer…we talk about the shows now being presented in Madrid and Seville, and when I ask if they keep up with current flamenco, they dare me to "ask whatever you want", and it's clear they are totally in touch with everything that moves in flamenco.
"The same home, the same father, the same mother, but art goes beyond all that to a deeper place than a person's daily life"

Farru is clear about the meaning of "Tr3s Flamenco": "we're three inquisitive souls who want to learn and show what we've learned, and what we're undertaking in the world of flamenco, we're three souls united but distinct, this is a show that has many special things.  The first is that we three brothers come together as three men, three dancers.  And the need to show whom we really are, naked, not of clothing but the naked soul, to show what we're like, and why we've come to be where we are".  And everything the future holds, he adds: "we don't set goals, we want to show people what we do, and what we intend to continue doing".
Farruquito elaborates: "the important thing in this show is the encounter of three different personalities with the same goal, to learn as much as possible from each other and recuperate things we haven't done in other shows, the duets and the three of us together.  I dance with Farru in a farruca that pays tribute to Gades and to Faico, with the music of Román Vicenti and our own arrangements.  We also dance a very nice soleá dedicated to the maestro Farruco, using his hat as a symbol, and an overhead spot, minimalist, a light and a song".
He repeatedly points out that each one of the brothers has a different way of dancing, but they all follow the school of Farruco, their grandfather, which is explained by Juan as each one adopting his own personality in dance: "you have to base everything on what the maestro Farruco said, that personality and art is an expression of who you are, an expression of the soul, you don't dance like someone else if you're true to your own feelings, no one else feels like you, even when it's a brother, we were raised in the same home, by the same father, the same mother, but art goes beyond all that to a deeper place than a person's daily life, it brings out our feelings even when we don't realize it, with dance you communicate things that can't be said with words. We can't look like each other if we're true to interpreting out own feelings".
Grandfather Farruco who created the style, has always been the mirror in which the members of his family, as well as other dancers, have found themselves, but now, in a sense, Farruquito has picked up where the elder relative left off, and has himself become a reference for many dancers.  Juan tries to explain it: "I don't know, really, I think people might see it like that, maybe my grandfather wasn't really known in such depth, as a dancer and artist, he was a genius, not just for me, but for people who understand the art, he was a creator, which is difficult…with all my respects, being an interpreter is easier.  Farruco began creating based on his own experience, he never had the opportunity to learn from anyone else.  Now in the information age, there are many more possibilities for people to see you, and for more time, maybe that's why they see me as a reference, but make no mistake, the whole philosophy we learned from the maestro".
Being the model for an entire generation of dancers must be a big responsibility: No, you see the thing is, I don't see it like that, for me it's an apprenticeship, I see many dancers and learn from them, the same dancers who think they're learning from me.  Here in Madrid I have many friends, such as José Maya, Alfonso Losa, Nino de los Reyes, Paloma Fantova, Gema Moneo, in addition to Karime Amaya, there are many dancers with something to say, and I have learned from all of them.  When it comes to art, there's no such thing as better or worse, it's a question of taste.  Learn, but don't imitate, I don't really think anyone is imitating me, the things dancers do, at first glance, aren't even mine, they're from the Farruco school, he's the one who created the school, all we do is interpret those creations in our own way".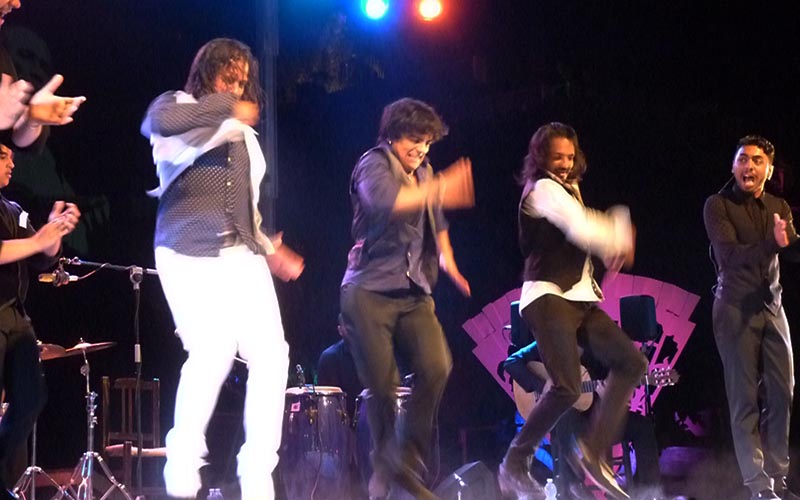 And Farru, you're the second in line age-wise…what do you have to say?  "I think my grandfather was very intelligent, he saw the future, he marked us with his personality, never explained steps, he'd just say to listen to the verse of soleá and see what comes out, raise you arm, but he never showed us any specific steps".  Farru continues: "Being second in line, and Carpeta the third, there's a continuity, but each one has a different way of interpreting dance".
"Just because you do something contemporary doesn't mean it's evolution. We consider ourselves flamenco dancers, and that's where we have to evolve…anything else is mutation".

Farruquito insists on the concept of a Farruco philosophy: "he transmitted it to my mother, La Farruca, and to la Faraona, both daughters of Farruco, they both learned from him, but if you see them dance, you tell me what one has to do with the other.  They're cut from the same cloth, but each one's expression is unique.  My grandfather didn't teach us to dance, but rather to understand dancing, and to know his philosophy, and he showed us the way".  He then tells us an anecdote about when he was asked how to approach dancing por soleá: "my grandfather told me to imagine a bridge of old wood, you have to step firmly in order not to make it sway, but without more force than necessary so it won't break and send you hurtling down into the abyss.  What abyss? I asked him. The soleá!…isn't that big enough for you?".
As to whether flamenco is "in the blood", in the Farruco family's DNA, both men smile and shake their heads: "there are more than twenty grand-children of Farruco, and only four of us dance, although it is true we have it somewhat easier because it's on-hand and we live it, but one thing is to get up and dance on New Year's Eve, and quite something else to build an artistic career and make a show function".
Farru explains that they don't only draw from the family, "we like all kinds of dance, Nureyev, Julio Bocca, Michael Jackson, Fred Astaire, we learn from musical directors, staging experts, lighting technicians, discipline, wardrobe, the search for a unifying thread in a work…you have to study a lot to put together a show".
Elaborating still more on the "Farruco philosophy", we asked what he thought about what other dancers are doing, such as Israel Galván or Rocío Molina.  Farruquito points out "the fact that we follow the Farruco philosophy, doesn't mean we're not true to the philosophy of flamenco, we like to be able to identify what we see".  And he gives examples: "if we make a chick-pea stew, I don't want it to taste like lentils. Our fellow-artists, whom we admire and respect, work very hard in the studio, practicing movements, they're both great dancers who started out doing flamenco, and now they're more inclined towards contemporary dance, we don't believe that evolution has to depart from flamenco".  Farruquito goes on: "Julio Boca never danced por soleá, he was a classic dancer, just because you do something contemporary doesn't mean it's evolution. We consider ourselves flamenco dancers, and that's where we have to evolve…anything else is mutation".
"In my grandfather's time, the Mario Maya style was at its height" continues Farruquito, "all the dancers were trying to be classic, doing contemporary, but with flamenco rhythm at some points. If those contemporary movements are mixed with some footwork to the rhythm of bulerías, someone who doesn't know better might think that's evolved flamenco, but a person who understands knows that's modern dance with a mixture of flamenco in the rhythm of bulerías, which is something different, but chick-peas are chick-peas, and lentils, lentils".
Both men, in addition to dancing, also dare to be musicians in the shows.  Farruquito often writes verses, Farru plays guitar rather well, and even sings: "we like flamenco singing and guitar very much, this is enriching for a dancer, you have to love flamenco above all else".  We ask Farru about his experience working with Paco de Lucía when they were on tour: "one of the greatest learning experiences I had in my life, as an artist and a person, Paco could have been whatever he wanted, but he felt flamenco and shared his music with the rest of the world".  Farruquito adds: "Paco never changed his identity, he worked his way through all the most beautiful musical harmonies, he always brought them into flamenco, that's what evolution is for us, the kind that Paco de Lucía and Camarón did".
Farruco's natural heirs, 34, 28 and 19 years old respectively, Farruquito, Farru and Carpeta, "Tr3s Flamenco" at Madrid's Teatro Nuevo Apolo January 18th to 21st.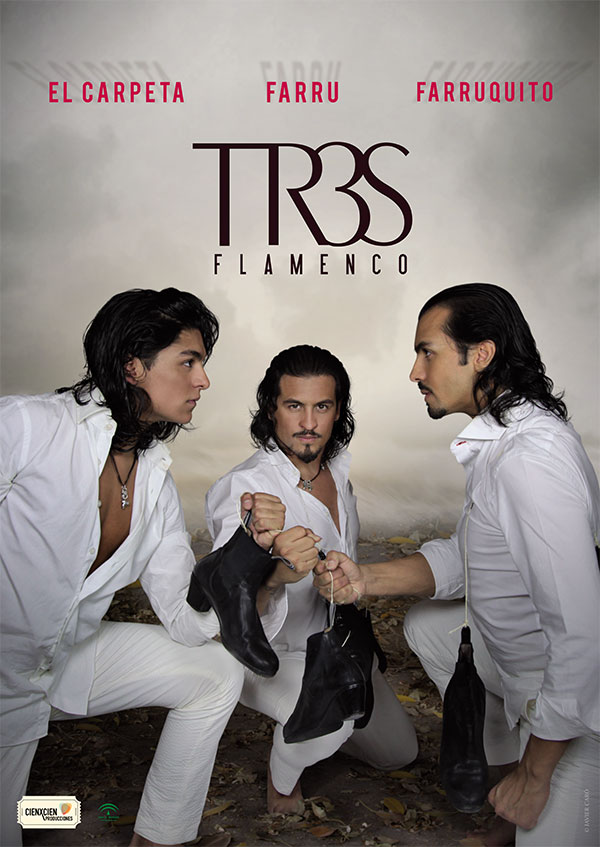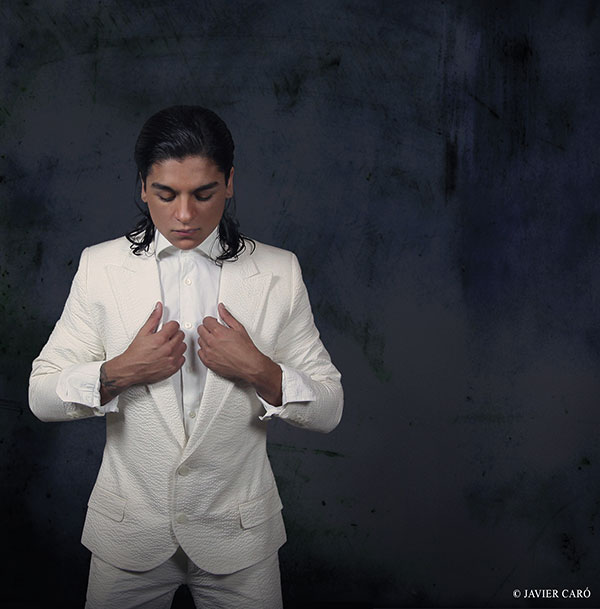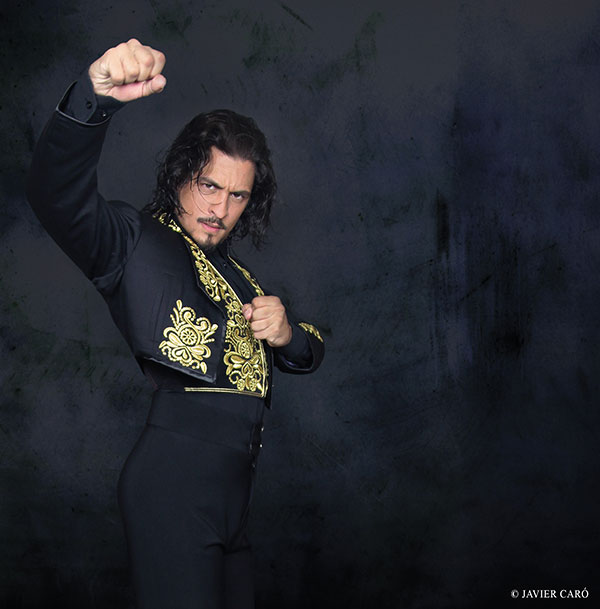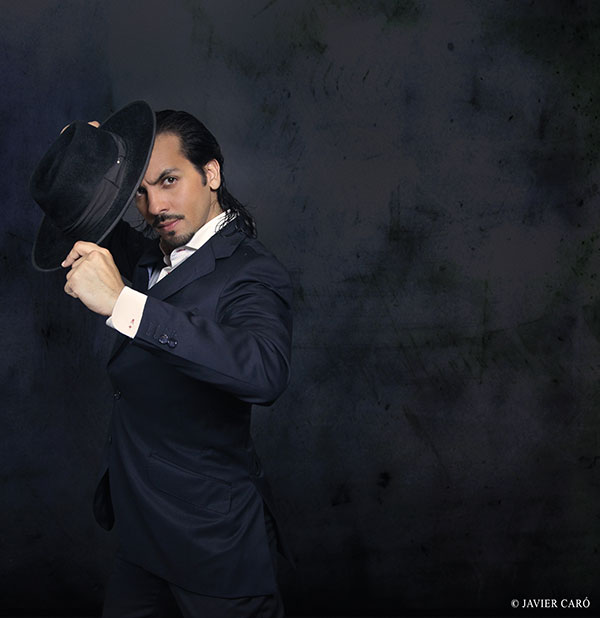 ---