José Manuel Gómez Gufi
Photos & video: Rafael Manjavacas
Tomatito, José Mercé, El Pele, Niña Pastori, Farruquito
In these times we're living, of patriots and flags, it's worthwhile listening to an instrument that is little given to anthems and parades.  El Langui is the host, he takes his time in getting to the microphone, and the first thing he does is laugh at himself, and at his precocious interest in flamenco: "I just heard some handclaps and that was it…".
Tomatito comes on and makes music with pauses and silences, then he gets into bulerías and we hear the fire, the rage and all those sounds that come out of a chunk of wood with strings.  Flamenco fans always have the same question.  Tomate, hey man, when are you going to record with a singer?  Facing off, just the two alone.  And the guitarist always has the same answer: "well you see, I've been with the best", and it just had to be there, in the tribute to Pepe Habichuela, that we heard him again in this facet, the basics, two chairs, a guitar and the voice of José Mercé who began with soleá, then alegrías and ending with bulerías.
It may sound simple enough, but we would have happily stayed right there forever.  Now and again the reviewer needs to take in air, to digest what was just heard, but the world keeps turning and I find the next thing up is El Pele accompanied by Pepe Habichuela who then passes the turn to Tomatito.  The singer delves into that soleá recorded with Jorge Parco, "estaba soñando conmigo y la dejé dormir" ('I didn't awaken her because she was dreaming of me'), another fine piece, and Josemi Carmona chimes in.  That's when you realize these aren't run-of-the-mill concerts, Pepe Habichuela managed to bring together a great number of interpreters of spectacular quality who offer an unknown facet that old-timers experience in private fiestas, and from the area of the back-up, a well-known figure approaches to take his place center-stage.  It's Nino de los Reyes, one of those whose name isn't on the bill, and the same path is followed by Alfonso Losa with a more sober style.  Both are first-rate stars.  Among those who accompanied Tomatito is Kiki Cortina who the day before was not present in Suena Ketama as was mistakenly mentioned.
Niña Pastori came backed up by her group, and immediately it was clear she also had a very special guest artist, Josemi Carmona, a guitarist who soaks up all the praise spent on him, including that of his father, cousins and other relatives who know what they're talking about when it comes to guitar.  And even the children know this, one of them shouting out something like "ole for my dad!"
The thing of being accompanied by a guest artist with license to invent on the spur of the moment was also noted by Farruquito who also enlisted Josemi, thus passing from dancing as always (meteoric and brilliant), to dancing better than ever, in other words, out of his comfort zone which consists of achieving the impossible with his feet in every performance.  Farruquito added a gesture of surprise at this unprecedented step.
There was a fiesta finale with a whirlwind of musicians, and that's where your reviewer is hardly sure of anything.  Is it Pele who's dancing? The smiles all around overflowed through Atocha while Niña Pastori went on singing into the wee hours.
Videos:
Fotografías: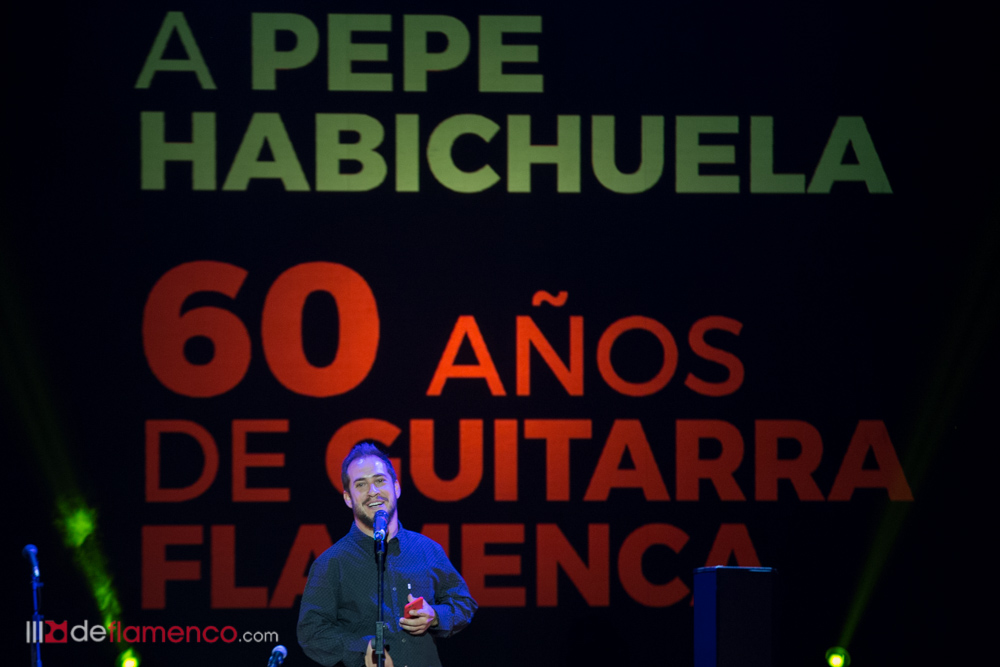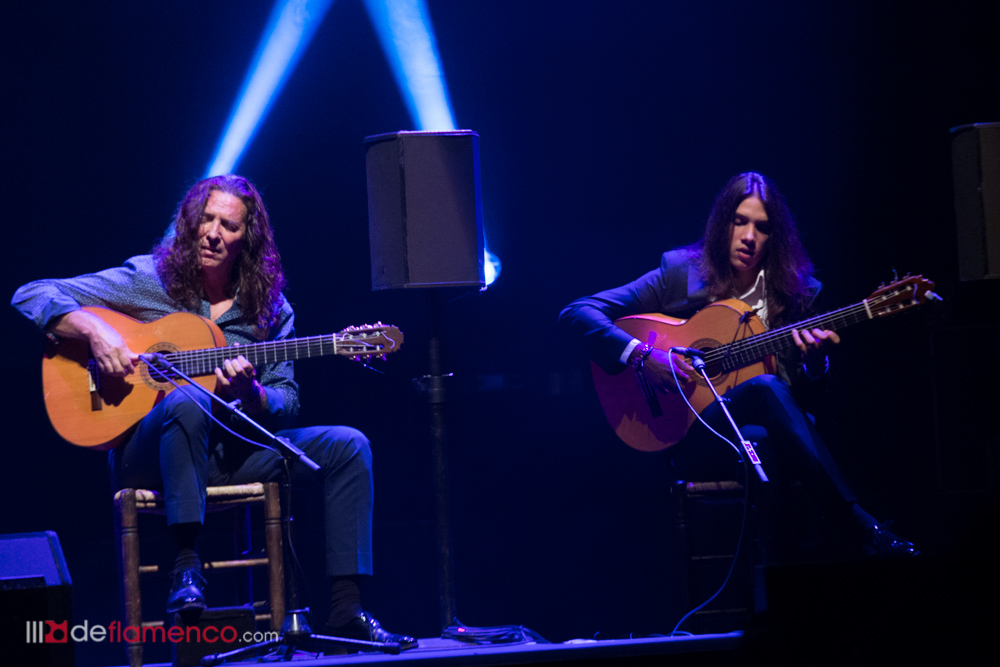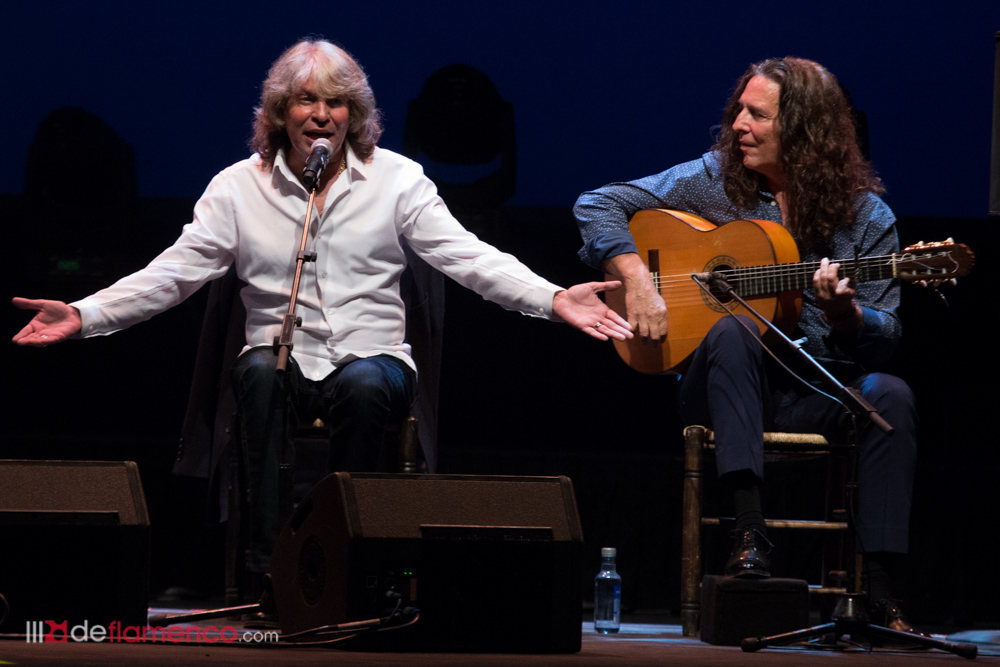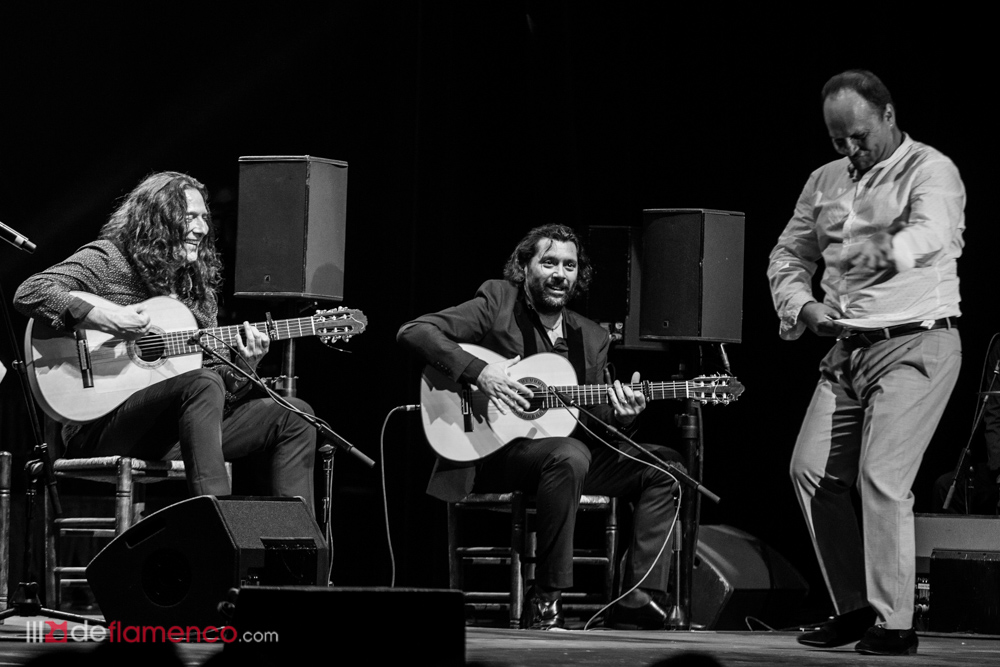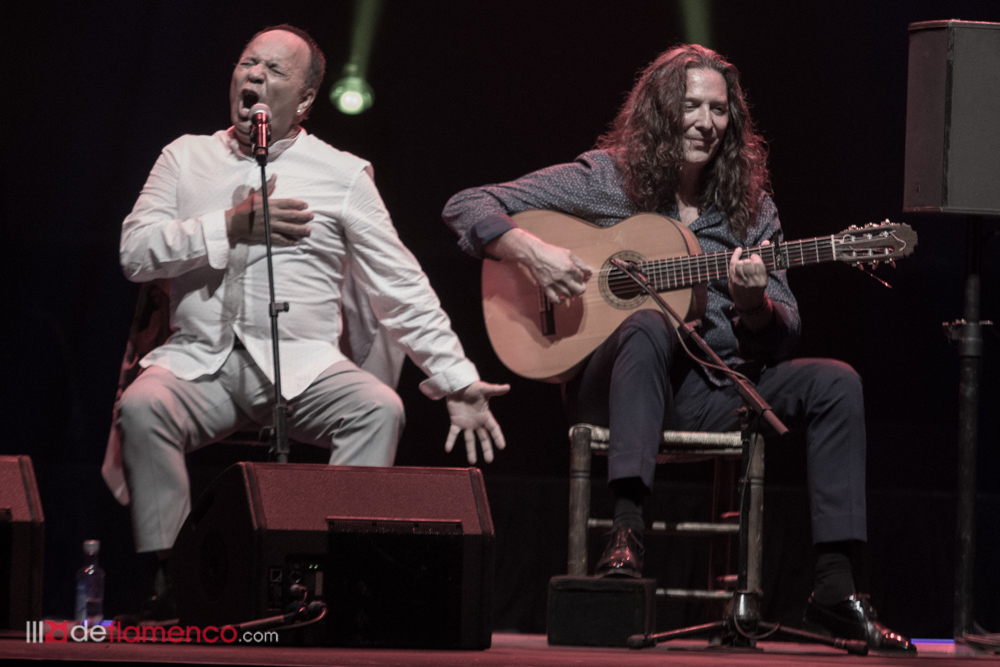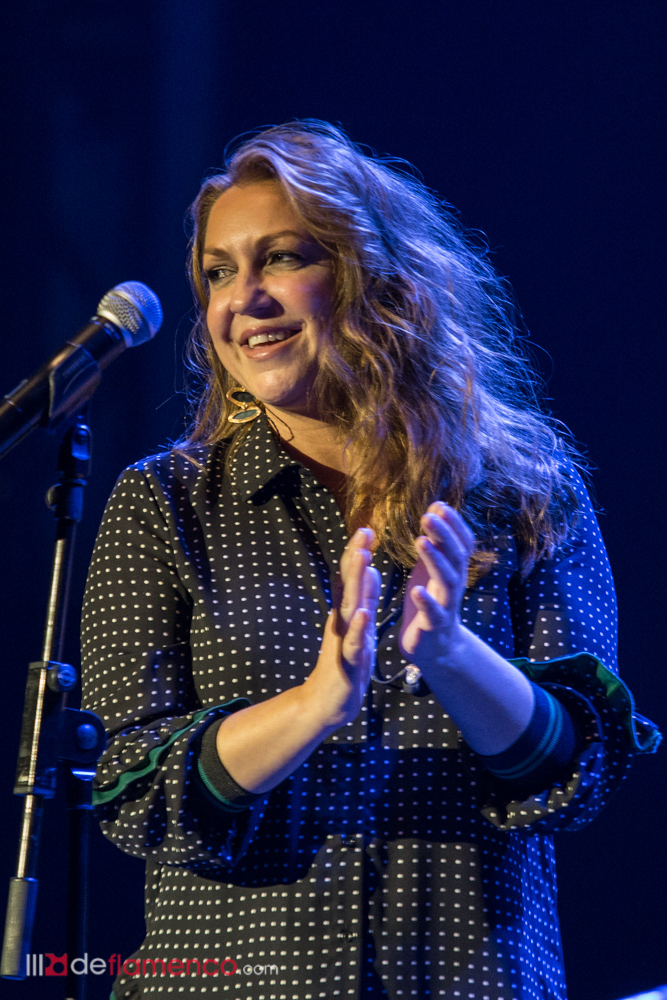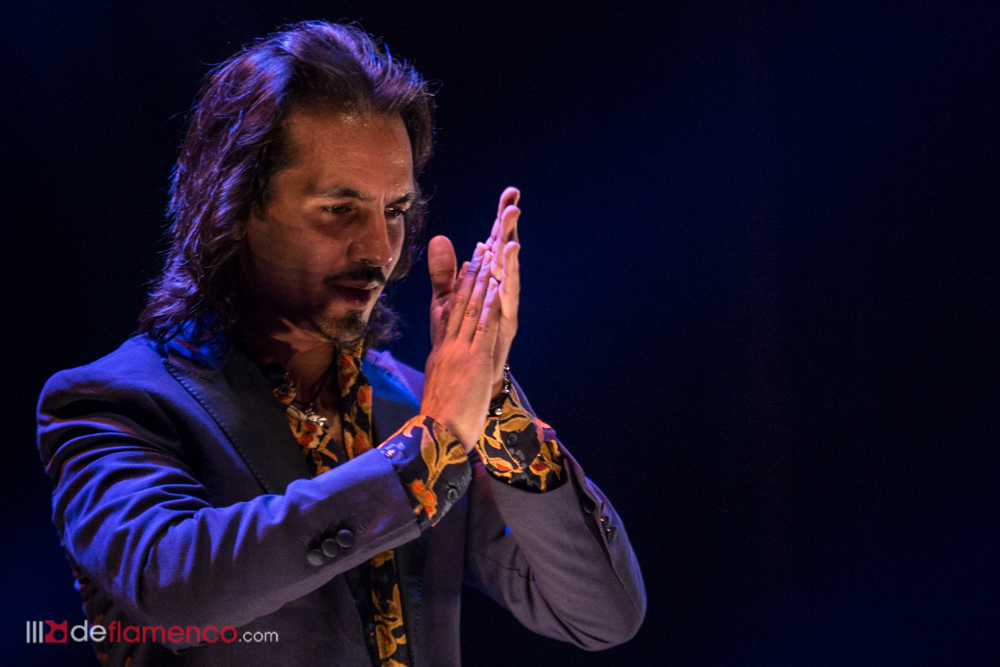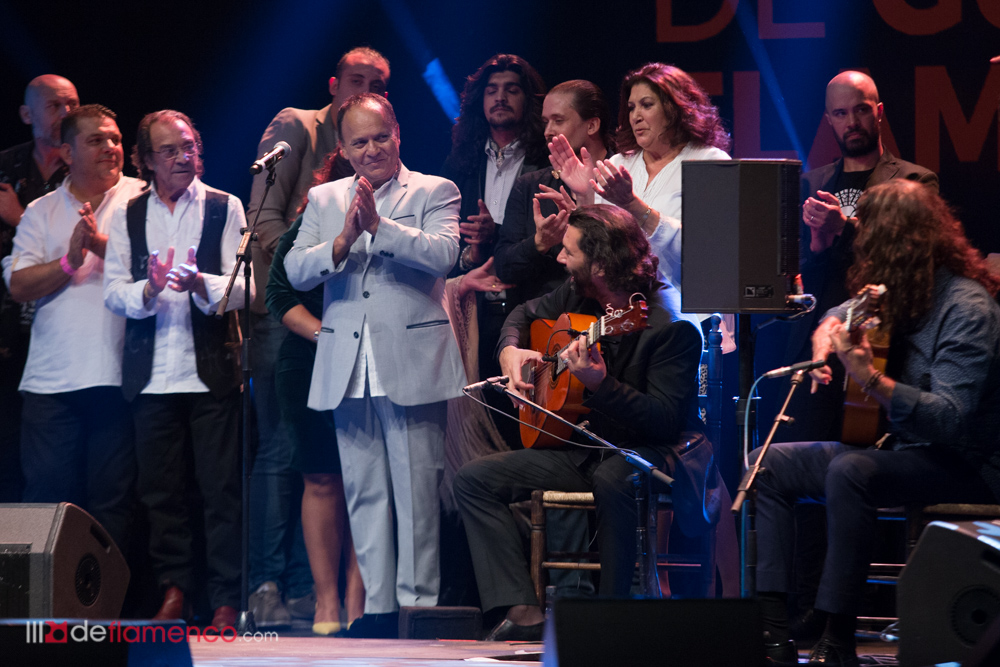 ---