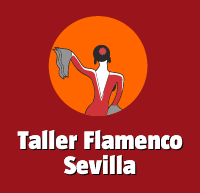 Taller Flamenco is your Flamenco and Spanish school in Seville.
The school is located in Alameda de Hércules área, in Macarena neighbourhood.
From 1994 we offer our students the chance of enter the world of flamenco and Andalusian culture.
We organize courses all year round with a maximum of 7 students per course, what allows a direct and close atmosphere with our teachers, great professionals in the world of flamenco and teaching.
Group courses are intensive Monday to Friday.
On certain dates and throughout the year Taller Flamenco offers special courses.
More than 10.000 students have already participated in our courses, what are you waiting for?
Dance&Technique
Flamenco dance and technique courses, all levels. Privates or in group.
Guitar
Private classes. All levels. For high levels we offer dance or singing accompaniment courses.
Hand clapping
A course of hand-clapping, counter-times, rythms, metric structure and accents. Private classes.
Percussion/Box drum
Learn how to play flamenco with a box drum. Private classes.
Singing
Do you want to learn how to sing flamenco? Try it! Private classes.
Private dance
Castanets, mantón, bata de cola…
Spanish
All levels. Privates or in group.
Courses for groups
Personalized courses according to your tastes and needs.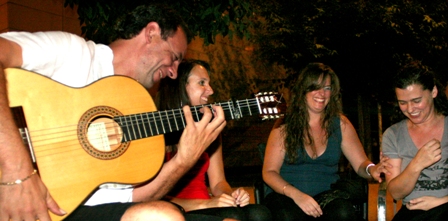 SPECIALS COURSES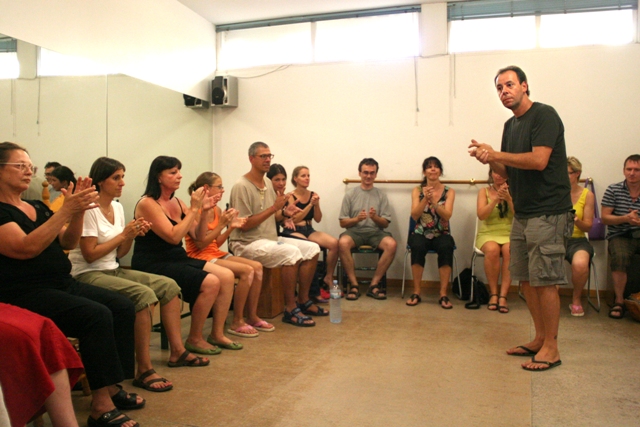 ---
Contact
TALLER FLAMENCO
C/ Peral, 49 – 1ª planta
E-41002 Sevilla
Phone.: (+34) 954 56 42 34
info@tallerflamenco.com
http://www.tallerflamenco.com 
---