Madrid dancer Guadalupe Torres debuts a new show, "Los Colores de Magdalena", based on a very specific part of the diary of Mexican artist Magdalena Carmen, in which colors are defined, those which inspired the creation of this work the dancer has been preparing at the Teatro Flamenco Madrid in a program of artistic residences promoted by the institution's director, Ángel Rojas.
We were able to attend a few hours of the creative process of this show, take photographs, record images of the rehearsals and speak to Guadalupe Torres about her most recent work.
---
Debut of 'Los colores de Magdalena' – Sunday, March 31st, 2019 – 10:00 pm in Noches Flamencas del Teatro Flamenco Madrid.
Video of the rehearsals of 'Los colores de Magdalena'
---
Interview, photos & video: Rafael Manjavacas
How many shows are you behind that bear your signature?
This is the fourth show in which I've become immersed, and perhaps the most different in format and content.
And aside from the shows in which you've participated, and continue to participate…
I've been in various companies since the beginning, such as the Compañía Andaluza de Danza, the María Pagés group, Manuel Liñán and Marco Flores.  All of which caused me to learn a great deal and from that point on, develop my own personality based on everything I'd experienced.  Above all, the time I spent with Marco Flores who is, as far as I'm concerned, a reference to be followed always as dancer and creator.
How do you take on the creation of a show, what elements do you include that define your personality?
You get into it with hope and energy, it's not easy mounting a show these days, you never know what's going to happen, which is why commitment and interest are fundamental.  In order to create a show I sometimes base myself on a personal moment, such as Roble, about growth, fragility and the strength we all have at a given moment in life for a variety of circumstances, other times something may inspire me a lot, such as "Acuérdate Cuando Entonces…" which comes from my love of flamenco singing, or in this case, "Los Colores de Magdalena"out of admiration for the main character and work.
Your previous shows bear a clear connection with flamenco singing, in "Los Colores de Magdalena", how important are the voice and music?
In this show, they play a very important part, we've carried out a very good team effort, first I chose the forms and specific versions in order to be able to rely on that backdrop, some of it not necessarily flamenco, there is also a connection between Mexican folklore and flamenco which at times have a great deal in common, resulting in exquisite music composed by Francisco Vinuesa, whom I consider to be one of the current guitar references for dance, and by Kike Terrón, a wonderful percussionist whose personality and taste play a major role in the show.
Vinuesa/Terrón are a duo we have to keep our eyes on!  And add to them the elegance and taste of Roberto Lorente's singing.  I'm very pleased with what we're cooking up with them.  As I said earlier, the team effort is very important for me, and it all shows later on stage.
Incidentally, who is Magdalena?
You have to come and see the show to discover her, Magdalena was an artist, a revolutionary, a great woman we all know, as described from her most intimate thoughts, those of her diary.
Each of the colors of Magdalena you identity with a flamenco form, and from that point, the corresponding dance.
The inspiration for the show was this great artist's diary, a person I've always admired a great deal, something she wrote in the last years of her life, not wanting to tell what we all know about her already, nor going into the popular personality, what inspired me were her emotions and a specific part of her diary where she defines colors in this way.  I thought it was a lovely way to tell the story of her experiences, since color was, for her, a symbol, a personal mark and a struggle.  Colors are a part of our lives from the time we're small, in the end I think they define us a great deal.
Tell us about the chosen colors, and in which forms they're reflected within the show.
The way she saw them, from that point we've brought it to our flamenco language and vision, each color led me to a form and a scene.
BLACK is "petenera" (nothing is really black, nothing), and COFFEE is "serrana" (the color of mole, of dead leaves…earth).  YELLOW is "mariana" (madness, disease, fear, it comes from the sun and from joy).  BLUE for "bulerías" (electricity, purity, love…).  GREEN/MAGENTA inspires the "caña" (tepid, dried blood of tuna, the most vivid and old), and lastly RED, "the pigeon" (blood?…well, who knows…).
You belong to a very active generation of dancers, seems like everyone has their own show, is it necessary to take that step?
I don't know if it's necessary to mount your own show, for me it was, an expressive necessity, of communicating my own truth and what I feel.  Laying out my concept in order to be able to develop my creativity is essential for me in art.  During the creative process many things happen that always make you take a step forward in your artistic development.  Although there are many ways of doing it, for example, in a tablao, where improvisation and creativity make it a unique place to develop as a dancer.  I think my path has been somewhat of a mixture of everything.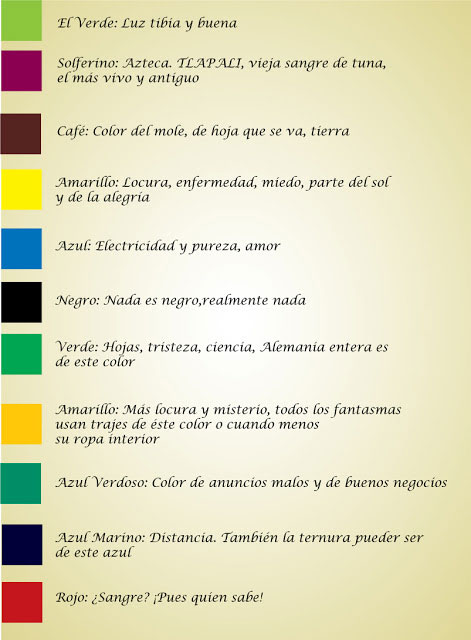 Your partner José Maldonado, with whom you share "Roble", just triumphed in Jerez, receiving the prize for best newcomer.
I'm delighted with the news!  For me, José, aside from being a very good friend and companion since a long time ago, is an artist I admire a great deal.  When I began putting Roble together, I had no doubts that he was the one who had to be there, as far as I'm concerned, Roble is a very special show and he was the perfect complement along with the music of Francisco Vinuesa.  Artistic and human qualities are very important when you're mounting a show, so that afterwards the results are good, as is the case of Roble.  It's not easy to be in festivals like the one in Jerez, which are important showcases.
Now you're both mounting a show at the Teatro Flamenco Madrid in "residencia" format, creating in a theater I understand is very helpful.
It's always important to have a space in which to create, on this occasion we have the Teatro Flamenco Madrid at our disposal this week, a kind of artistic residence thanks to Ángel Rojas, a fine and interesting initiative, for me it's an honor to inaugurate these  residences.  I knew this show had to be developed in an intimate place nearby, so it was perfect.
Do you consider that Madrid has given you creative opportunities?
I was in the Festival de Jerez in 2016 with "Acuérdate Cuando Entonces…", and that show for example wasn't in Madrid flamenco festivals, while Roble was at the Festival Flamenco Madrid and Red de Teatros.  There are very good artists, whether from here or who have been living here for a long time.  Artists who are doing some very interesting things, but I don't think we have the support or exposure that other artists or festivals have for example in Andalusia.  Outside Spain there are also festivals of great importance, it's a shame Madrid has no festival like that of Jerez or Albuquerque, with an extensive program in various venues, courses, etc., a point of encounter that would be a reference in the capital.
---
Poster of the show.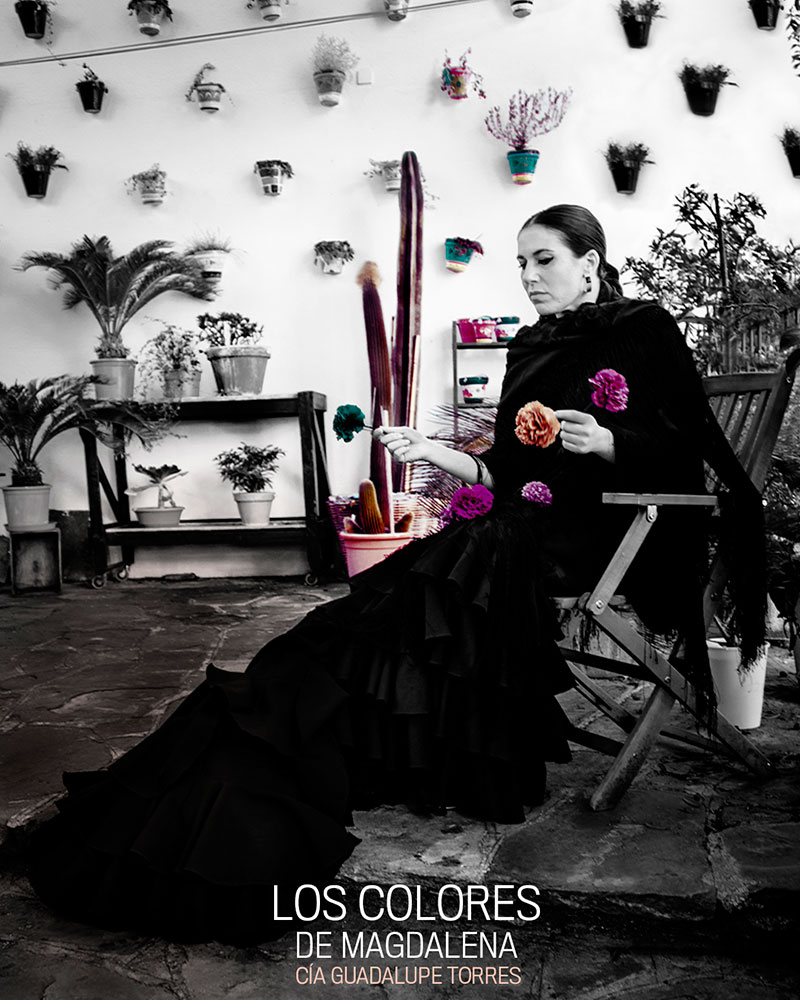 Photos  'Residencia' Teatro Flamenco Madrid.