Villa Rosa, more than a flamenco tablao in Madrid
Villa Rosa is not only a place to enjoy a good flamenco show in Madrid any night of the week.  It's a temple that carries on the dissemination of culture and the art of flamenco, sharing with people from all parts of the world.
The artistic director of the show called FlamenConAlma is dancer and choreographer Jonatan Miró, who brings great dancers, singers and guitarists, people such as Olga Pericet, Manuel Liñán, Marco Flores, Guadalupe Torres, Agueda Saavedra, Lucía La Piñona, Nino de los Reyes, Hugo López, Cristina Aguilera, Vanesa Coloma, Adrián Santana and many other who are regulars at this historic venue.
Villa Rosa just reached its 107 years of existence, a corner which, due to its beauty and authenticity, is a Madrid landmark, not only for flamenco artists, but for personalities from the artistic world in general.  A well-known place in Madrid ever since its foundation in 1911, it has been patronized by the elite of culture, art and bullfighting, and flamenco parties have always been especially important.  Through its doors have passed all the greatest flamenco artists of the history of flamenco, including don Antonio Chacón, Ramón Montoya, Juanito Mojama and Pepe de la Matrona, as well as contemporary artists  such as Enrique Morente and Carmen Linares.
The interior decoration is noteworthy.  A flamenco theater is situated beneath a framework of columns and a coffered ceiling supported by peaked arches, all inspired in the Alhambra of Granada with an Arabic Andalusian style.  And the ceramic tile panels, part of the history of Madrid, depicts bullfight and flamenco scenes, maintained intact since their creation by the best ceramic workers of Madrid.  The unusual characteristics of this place cause it to be in demand for many TV series, video-clips, record presentations (Cigala, Estrella Morente, José Mercé, Rosalía…), as well as film presentations by directors Pedro Almodóvar and Fernando Trueba.
There is a large stage in the main part of the room, with good visibility from all angles laid out with tables very near.  The price of the show and one drink is 35 euros, and for dinner there is a great variety of menus based on cuisine with dishes representative of Spanish culture and in particular specialties of Andalusia.  A walk through the Santa Ana Plaza and you can view the unusual front of decorative tile, but don't stop there, step inside and you'll be delighted with the experience.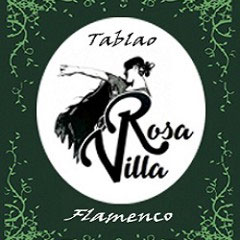 Tablao Flamenco Villa Rosa
Plaza Santa Ana, 15
28012 Madrid – España
Phone:
+34 91 521 36 89
Email: 
info@tablaoflamencovillarosa.com
Web: 
www.tablaoflamencovillarosa.com
Related contents to the Tablao Villa Rosa