Simof 2015 - Moda Flamenca, all the pictures
From February 5th to 8th SIMOF 2015 is being held, the Salón Internacional de Moda Flamenca, with the participation of 32 designers in 29 shows and a competition for newcomers.

February 7, 2015
Twittear
Once again the FIBES convention center is the venue for the most important flamenco fashion event. The big firms and designers are prepared, as every season, to present the collections that will set the trend this year at the Seville Fair among many others, and they come to the most important meeting point for designers, models, professionals and businessmen from the world of Flamenco Fashion and Accessories.
SIMOF 2015 is once again the stage for a wide range of exhibiting firms. This year there are 29 professional shows with 32 designers/firms in all, in addition to the Competition for New Designers with 10 young hopefuls in the flamenco fashion field. SIMOF will exhibit more that 1,200 exclusive flamenco designs on the catwalk.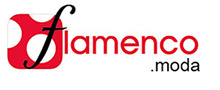 SIMOF 2015 – Timetable

THURSDAY FEBRUARY 5th

11.30 am NEWCOMERS
2.00 pm AWARD "FLAMENCO EN LA PIEL"
5.30 pm LINA pm - "LINA 7"
6.30 pm ALDEBARÁN "LOS LIRIOS"
7.30 pm M.J. BLAY "Morena Mía" – ALEX DE LA HUERTA "El vuelo de la Libélula"
8.30 pm ROCÍO PERALTA "Hechizo Andaluz" –
10.00 pm VICKY M. BERROCAL "_Volver"


FRIDAY FEBRUARY 6th
1.30 pm PASARELA CAMINO
4.30 pm MERCEDES MESTRE "Gaudi"
5.30 pm Mª DE GRACÍA RODRÍGUEZ "Casa Costus" / ANTONIO GUTIÉRREZ "Madamme Butterfly".
6.30 pm PATRICIA PAJARES BAZAROT "Mediterráneo" / ANA MORÓN
7.30 pm MOLINA MODA FLAMENCA "Molina 2015"
8.30 pm AURORA GAVIÑO "Natural"
9.30 pm CRISTINA GARCÍA "Contigo" / JAVIER GARCÍA "La Reina del Baile"


SATURDAY FEBRUARY 7th

11.30 am SHOW-FIGHT AGAINST CANCER
12.30 pm AMPARO MACIA "Esencia"
1.30 pm INMA CASTREJÓN "Barroco"
4.30 pm SARA DE BENÍTEZ "Divina by Sara de Benítez "
5.30 pm PILAR VERA "La Glorieta"
6.30 pm MARGARITA FREIRE "Fusión"
7.30 pm LOLI VERA "Pompa de Jabón"
8.30 pm SONIA& ISABELLE "Carmen"
9.30 pm PILAR RUBIO "Sortilegio Flamenco"


SUNDAY FEBRUARY 8th

11.30 am SIMOF FOR CHILDREN / SABELA ROMERO + COLECTIVO SIMOF - "El deseo de un sueño"
12.30 pm ATELIER RIMA "Hilando sueños"
1.30 pm EL ABANICO "A flor de piel"
2.00 pm PREMIOS AROMAS
4.30 pm ROSAPEULA "África"
5.30 pm HERMANAS SERRANO "El colorido de mis flamencas"
6.30 pm ARÁNEGA "Antoñetas"
INÉS DE LA FUENTE – ARTEPEINAS "Al Andalus"
7.30 pm YOLANDA RIVAS "A mi madre"
8.30 pm CARMEN VEGA