Taller Flamenco - Sevilla
Taller Flamenco is a learning centre for Flamenco and Spanish Language
April 6, 2017
Twittear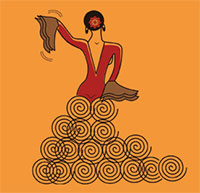 Taller Flamenco is a learning centre for Flamenco and Spanish Language that was founded in Seville in 1994. The growing interest that already existed in flamenco all over the world, as a true cultural manifestation, as well as the attraction this art form, held for the non-Spanish public at large, led a group of young university students to set up a Taller Cultural which would, at the same time, be a flamenco school and place of encounter for these hundreds of young people who were beginning to love flamenco and the city of Seville as one of the epicentres of flamenco art.

This original motivation is what continues to encourage the group of people who now comprise Taller Flamenco and whose staff, years after its formation, now includes a total of 12 people, between administrative workers and teachers.

At present, Taller Flamenco has the pleasure of attending to an average of 600 people, flamenco students who can gather for this encounter, for many of whom Taller Flamenco is their first contact with the ins and outs of Andalusian-flamenco art.
Any time of year is perfect for visiting Seville and enjoying the wonderful atmosphere of its streets. And Taller Flamenco always has its doors open for all the "aficionaos" who wish to come and perfect their knowledge of the art of flamenco and Andalusian culture.

All year long we organize courses of Flamenco Dance (choreography), Technique for Flamenco Dance, Flamenco Guitar, Compás and Palmas, Singing, Percussion as well as the Spanish language. It's up to you to decide the duration of the course(s) week by week, and when to begin them.

Dance & technique Guitar Compás & palmas Singing Percussion Spanish language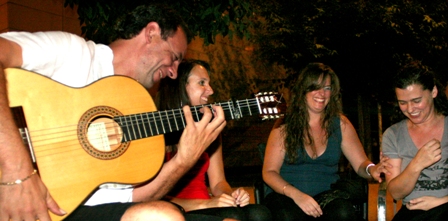 In addition to its Regular Courses, Taller Flamenco also organizes other specifically designed courses at different times of the year.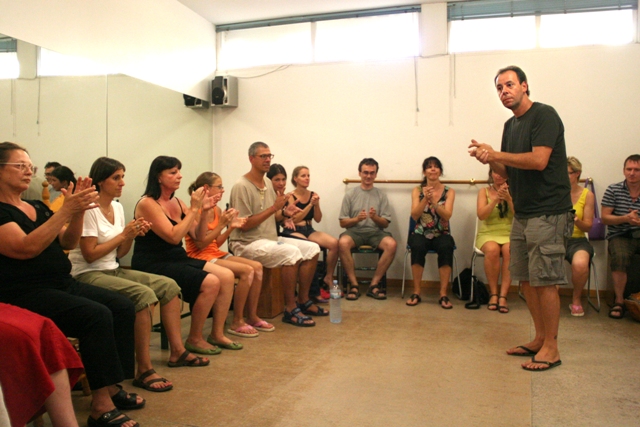 Winter
Spring
Summer
autumn
Dates of Interest

Semana Santa
Feria de Abril
Velá Sta. Ana
---
Contact
TALLER FLAMENCO
C/ Peral, 49 - 1ª planta
E-41002 Sevilla
Tel.: (+34) 954 56 42 34
Fax: (+34) 954 56 40 66
Flamenco and Spanish Courses in Seville
Accommodation Service for the Students